Blog
We are hiring: PA to Directors and Studio Assistant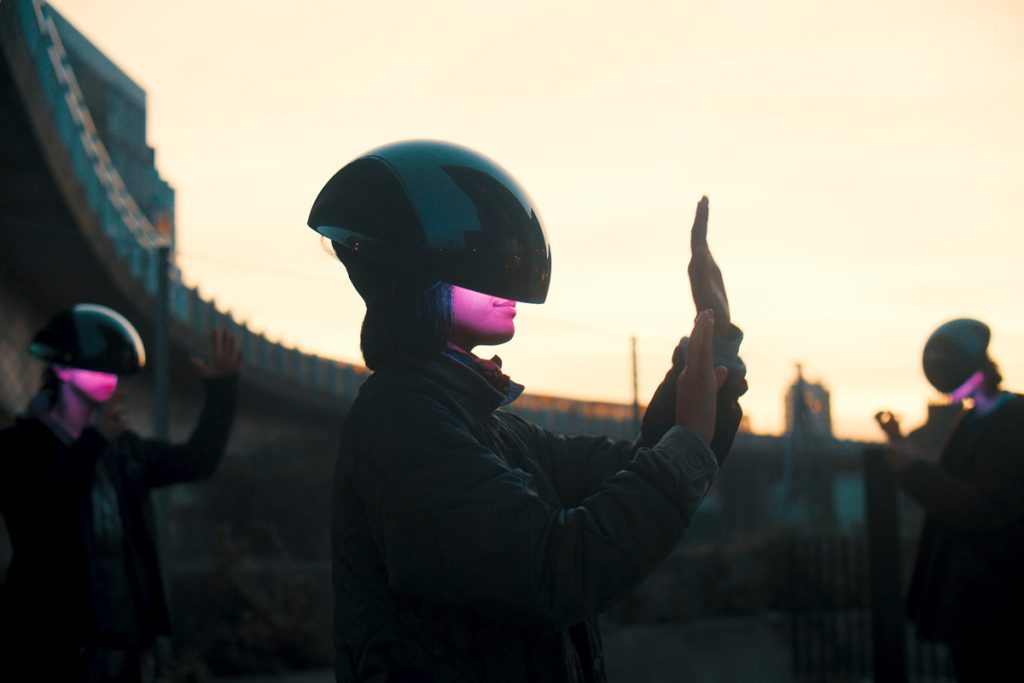 ABOUT US
We are an award-winning design and experiential futures company based in Somerset House in London. We create worlds, stories and tools that provoke and inspire people to engage with the precarity of our rapidly changing world; imagining and prototyping different possible futures, to help people make better decisions today. From climate change and synthetic biology, to the unprecedented power of algorithmic surveillance and the emergence of artificial intelligence, we explore some of the biggest challenges of our times — and investigate the potential and unintended consequences of these challenges through foresight, design, art and film projects. Now, closing our 12th year, we received the Dezeen Design Studio of the Year Award 2021, and are excited about our next chapter.
To date, we have partnered and produced commissions for cultural, business, not-for-profit and governmental organisations like Cabinet Office UK, United Nations Development Program, Red Cross, Ministry of Energy, Govt. of UAE, Nesta, IKEA, Google, DeepMind, V&A Museum and Mozilla. Our work has been exhibited at La Biennale de Venezia, Vienna Biennale, MoMA New York, National Museum of China, Vitra Design Museum, Ars Electronica, V&A, Design Museum London, CCCB Barcelona and ArtScience Museum Singapore, amongst others. 
JOB TITLE: PA to Directors and Studio Assistant
Superflux is looking for an enthusiastic person with demonstrable experience in an administrative role to join our team! As a PA to our two Directors, you will provide focussed assistance with organisation and planning. As a studio assistant, you will work with our Operations Manager and team of creatives to assist with practical project and exhibition administration to ensure the smooth running of the studio. Please note – this role is administrative.
---
ESSENTIAL SKILLS AND RESPONSIBILITIES 
Our ideal candidate will be able to demonstrate the following:

• Minimum 1-2 years experience of providing key administrative support to a team and/or personal assistance to an executive
• Quick learner with a can-do attitude. You're willing to learn new things and provide help where needed
Organisation
• Excellent organisational skills. You can toggle between multiple platforms, tools, and tasks
• Exceptional multitasking abilities. You can stay on top of diaries as well as manage aspects of client and collaborator relationships (charting and arranging check-ins, follow ups, liaising diaries, updating databases)
Planning
•  Attention to detail. You can help monitor studio/director inboxes, flagging important mail and relaying pertinent information 
•  Pragmatic problem solver. You will provide focussed attention to diary management – arranging schedules, blocking time for meetings, research, studio work, academic commitments
Communication
•  Excellent communication skills in person, on the phone/Zoom, in email. You can communicate effectively one-to-one, in internal and external meetings
•  Great note taking skills. You will join internal and external meetings and produce actionable task lists/reminders and support notes
•  Highly collaborative. You have the ability to communicate effectively with a wide variety of people – from designers to non-creative stakeholders with discretion, confidentiality, and sound judgement
Administrative
•  Expert navigation around Google Drive, Google Docs and Google Sheets (good IT skills) as well as access to a laptop for use at home and in the Studio. You're not afraid of spreadsheets or folders
•  Task oriented. You can assist with processing weekly/monthly studio and director expenses as well as travel arrangements
•  During occasional busy periods (delivery of an exhibition or film production), you are open to work flexible hours
---
DESIRABLE SKILLS & EXPERIENCE
• A keen interest in and commitment to work in the area of climate change
•  A keen interest in technology, art, design, and culture
• Knowledge of Dext, Xero (or similar accounting support software)
---
DETAILS & THE PROCESS
Start date: This is a London based full time contracted role, initially for 6 months with the possibility of evolving into a longer term permanent role.
Salary: £25,000 per annum.
If this sounds like you, please send your application using the below outline to hello@superflux.in using the subject line: PA & Studio Assistant:
• A short cover letter including:
– Why you would be a good fit for this role (addressing points in the Essential Skills & Responsibilities section)
• A CV highlighting applicable skills and demonstrable experience relevant to this role only
*Kindly label your application as 'First Name_Last Name'
Submit applications by 6pm on Tuesday 15 February 2022