Blog
WE'RE HIRING! RESEARCHER & WRITER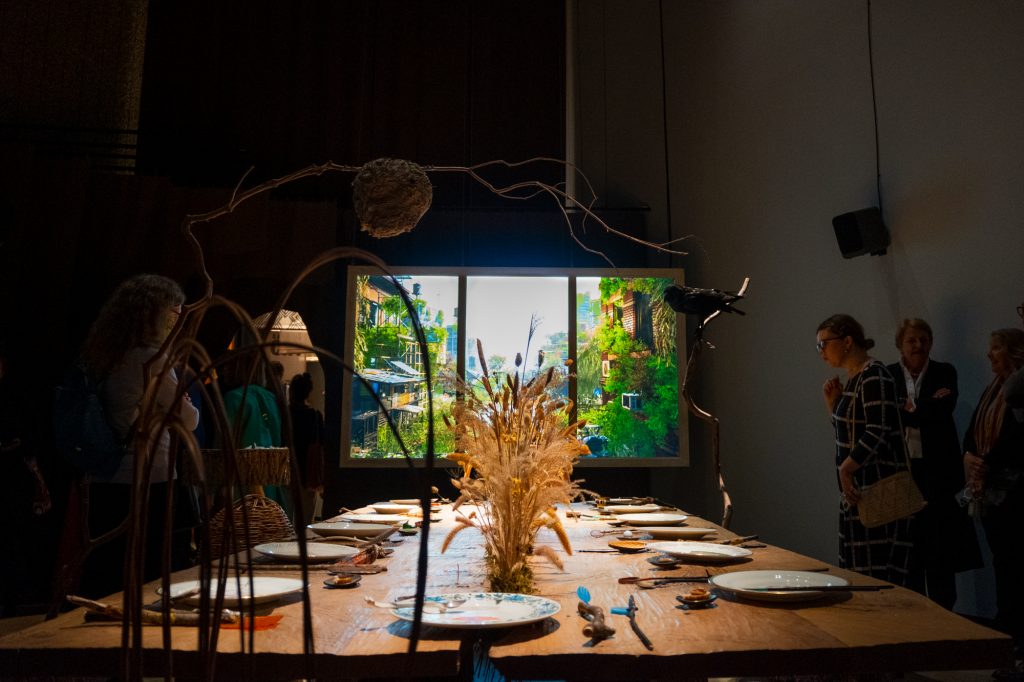 ABOUT US
Superflux is an award-winning design and experiential futures company. We create visceral experiences that bring future possibilities into the present. We catalyse imaginations, help people make more imaginative and informed decisions, and encourage them into action to change the world for the better.
Now, closing our 13th year, we received the Design Studio of the Year Award 2021, and are excited about our next chapter. To date, we have partnered and produced commissions for cultural, business, not-for-profit and governmental organisations like Cabinet Office UK, United Nations Development Program, Red Cross, Ministry of Energy, IKEA, Google, DeepMind, V&A Museum and Mozilla. Our work has been exhibited at La Biennale de Venezia, Vienna Biennale, MoMA New York, National Museum of China, Vitra Design Museum, Ars Electronica, V&A, Design Museum London, and ArtScience Museum Singapore, amongst others.
WE'RE HIRING AN ENTHUSIASTIC RESEARCHER & WRITER TO JOIN OUR TEAM!
"Research is not a technical operation, a particular thing you do in life, for so many hours each day. It is rather a way of living curiously – that is, with care and attention." Tim Ingold
---
TRANSLATING RESEARCH
All our work starts with investigations, explorations and questions. These foundational explorations are intrinsic in shaping final outcomes and take on two flavours. Sometimes, they evolve organically. Sometimes, they are designed into research phases: ethnographic, anthropological, material and foresight. Both require fastidious curiosity and ease in articulating insights into words people want to read.
THE TASK AT HAND
Whilst we often collaborate with scientists, as creatives – artists and designers – we approach research with a creative lens. Two critical aspects of this role are: understanding and traversing different knowledge-gathering tools and methods and appreciating the challenges of communicating artistic research to scientific and evidence-based communities.
We're in the exploratory stages of an exciting research project investigating the tensions between the climate crisis, futures, communities and policy change. We are looking for someone to help us navigate these boundaries and articulate the value of creative/artistic/design-led research for non-creative audiences. You will engage in conversations, interviews, desk, and experimental research and translate your findings into informative written pieces.
---
ESSENTIAL SKILLS & RESPONSIBILITIES
Our ideal candidate will be able to demonstrate the following expertise and experience:
RESEARCH
• A Master's degree or PhD in social sciences, humanities, foresight or a similar related field that demonstrates knowledge of research practices
• Confidence in researching complex topics using a range of methodologies, tools, and processes whilst being open and adaptive to alternate approaches
• Strong core research skills – confidence to independently conduct desk research, interviews, literature analysis, observations, and foresight research
• Relentless curiosity, a desire to search for 'truth', looking at things from all directions, good listener, observer, adaptive, team player
• Open-minded to cross-disciplinary works and explorations and thrives in such settings
• Gumption to pursue all avenues, question and interrogate all findings – understanding that research is more than 'discovery'
WRITING & COMMUNICATION
• Strong writing and communication skills – translating complex ideas into concise pieces with clarity and persuasion
• Ability to toggle between audiences and delivery formats – research essays, project and blog posts, proposals, conference presentations, and funding bids
• Confident presenter, who can easily communicate insights in person, Zoom, or through writing
• Great note taking skills in meetings and interviews. You will join interviews with scientists and other collaborators across the project
• Highly collaborative, with the ability to communicate effectively with a wide variety of people
ORGANISATION & PERSONAL MANAGEMENT
• Excellent organisational skills for planning and carrying out simultaneous streams of research
• Flexibility to work to deadlines as required by projects
• Technical aptitude/open-mindedness for learning how to use new equipment and emerging technology
• Adaptable to new working environments and with a variety of collaborators – studio team and external stakeholders
---
JOB DETAILS
LOCATION
Must be based in/or around London to attend in person interviews as well as work with the team in our studio.
*This role requires in-person interaction, as well as the flexibility to sync calendars to attend in person interviews with various academics and scientists.
START DATE
W/C 4 July (open to discussion)
CONTRACT & SALARY
We're happy to accommodate various degrees of a part-time schedule, from 3-4 working days
£30K – £35K / pro rata depending on experience
6 month contract, with the possibility of evolving into a longer term role
---
APPLICATION PROCESS
If this sounds like you, send your application to hello@superflux.in using the subject line: Researcher & Writer. *Kindly label your application as 'First Name_Last Name'
Applicants must have permission to work in the UK. Unfortunately we are unable to sponsor work visas and permits.
Please include:
A CV highlighting applicable skills and demonstrable experience relevant to this role only, including publications, writing materials, research projects
A short cover letter letting us know what gets you excited about research and writing and why you want to work with us.
Recent research and writing samples illustrating different media. ie) research papers, essays, proposals, blog posts, social media
KEY DATES
14 JUNE: Application deadline by 18:00 UK.
W/C 20 JUNE: Successful applicants will be invited for a short interview on Zoom
W/C 27 JUNE: Shortlisted candidates will be followed by a second interview in person in our studio at Somerset House
We are committed to equality of opportunity for all staff. Applications from individuals are encouraged regardless of age, disability, sex, gender reassignment, sexual orientation, pregnancy and maternity, race or religion .
We are committed to fairness and pay the London Living Wage.