Refuge for Resurgence at La Biennale Di Venezia 2021
Core Design & Production Team
Ed Lewis, Leanne Fischler, Nicola Ferrao, Matt Edgson
Gareth Lewis, Classic Woodcraft
Miranda King, Wild & King
Creatures, European Union Horizon 2020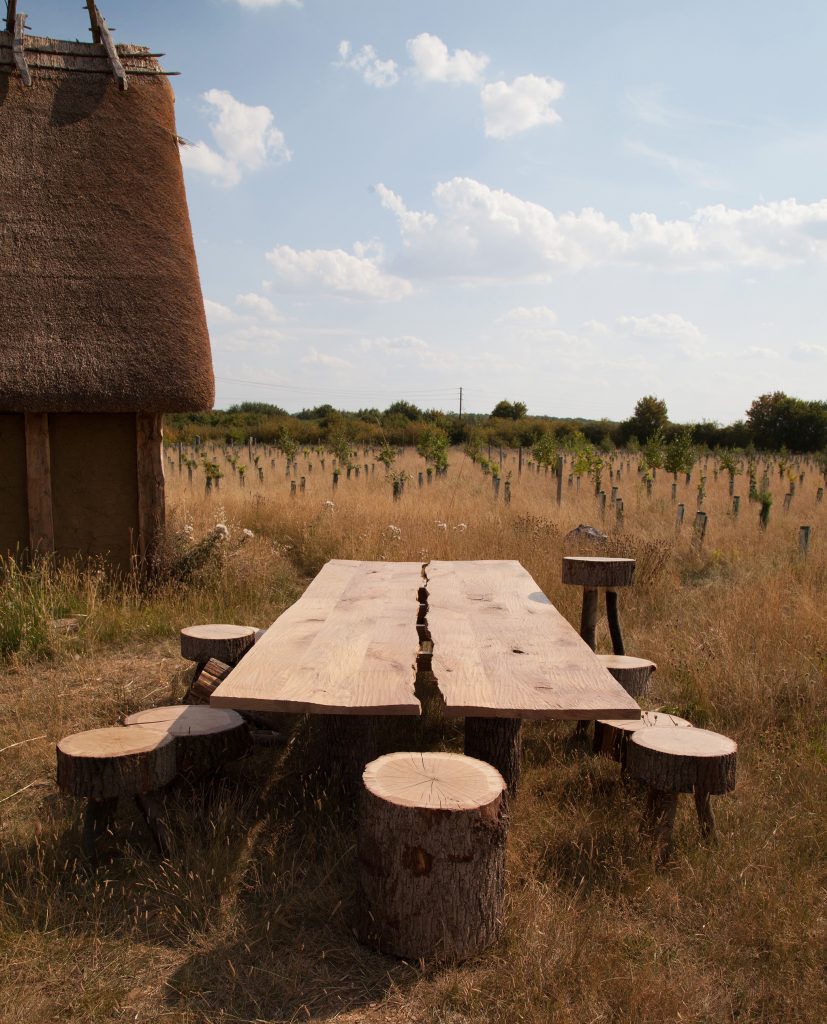 We are excited to share a sneak peak of our upcoming project 'Refuge for Resurgence' at the Biennale Architettura, La Biennale Di Venezia 2021, from 22nd May to 21st November. Our work for the Biennale builds on the Studio's ongoing interest in generating new narratives for our more-than-human futures.
The installation 'Refuge for Resurgence' is centred around a majestic oak table where multiple species gather, as equals, to dine together. In response to the Biennale's theme – 'How Will We Live Together?' – the work considers how all forms of life on earth might come together around the dinner table to celebrate their ecological interdependence in a post-Anthropocene world – a symbolic home where all species can prosper with resilience, adaptation, and hope.
Here's a glimpse of some of our behind-the-scenes process in crafting and bringing the work together as we get ready to install the work in Venice in the next few weeks.
As we begin the install process in Venice, we'll post updates and share the final work soon. Meanwhile for any press enquiries, please do get in touch here.
This project is part of the CREATURES EU consortium and has received funding from the European Union's Horizon 2020 research and innovation programme under grant agreement No 870759. The content presented represents the views of the authors, and the European Commission has no liability in respect of the content.