Blog
ANAB & JON RECEIVE THE ROYAL DESIGNER FOR INDUSTRY (RDI) AWARD 2022
We're delighted to share that the Royal Society of Arts recently recognised Anab and Jon with the Royal Designers for Industry' (RDI) Award for Speculative Design.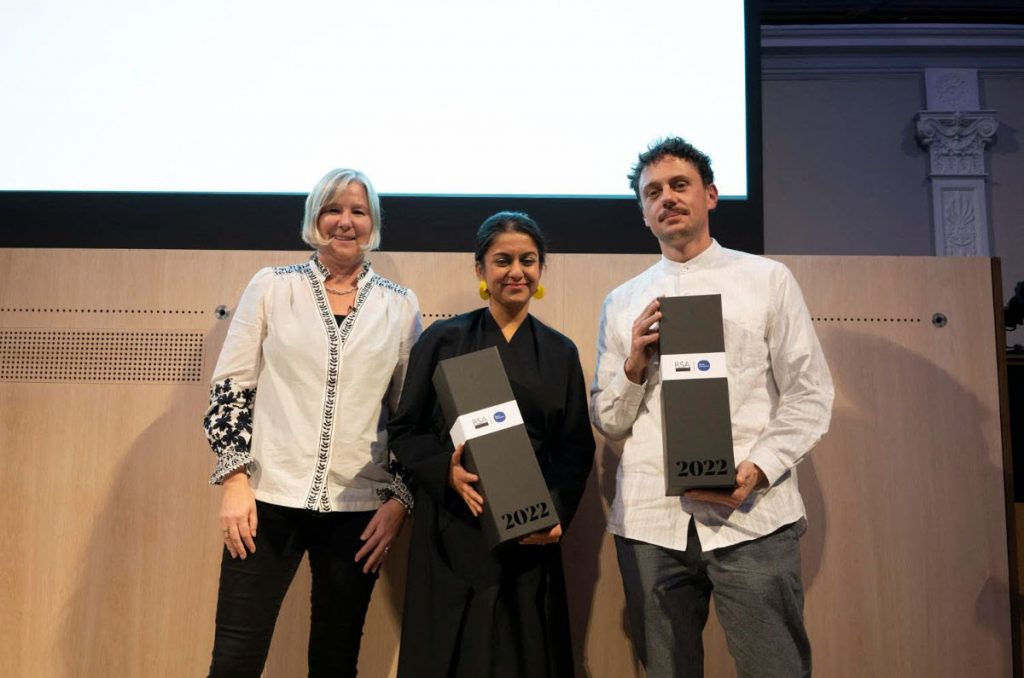 For the past 15 years, we've been beavering away, exploring tangential design practices – critical, speculative, experiential – with a quiet mission to help people trust in imagination. We feel so grateful to receive this recognition and are indebted to our past and present colleagues, collaborators, clients and commissioners for trusting and supporting us.
The title 'Royal Designer for Industry' (RDI) is awarded annually by the RSA to designers of all disciplines who have achieved "sustained design excellence, work of aesthetic value and significant benefit to society". The RDI is the highest accolade for designers in the UK. Only 200 designers can hold the title. In addition, Non-UK designers may become honorary Royal Designers."
Anab and Jon shared the 2022 stage (and this esteemed honour) with an incredible cohort of fellow and honorary RDIs, including, Jenny Beavan, Sebastian Cox, and John Warwicker, Francis Kéré, Stefan Diez, and studio FormaFantasma!