Blog
SUBJECT TO CHANGE: Announcing Superflux's first-ever solo exhibition at The DROOG Gallery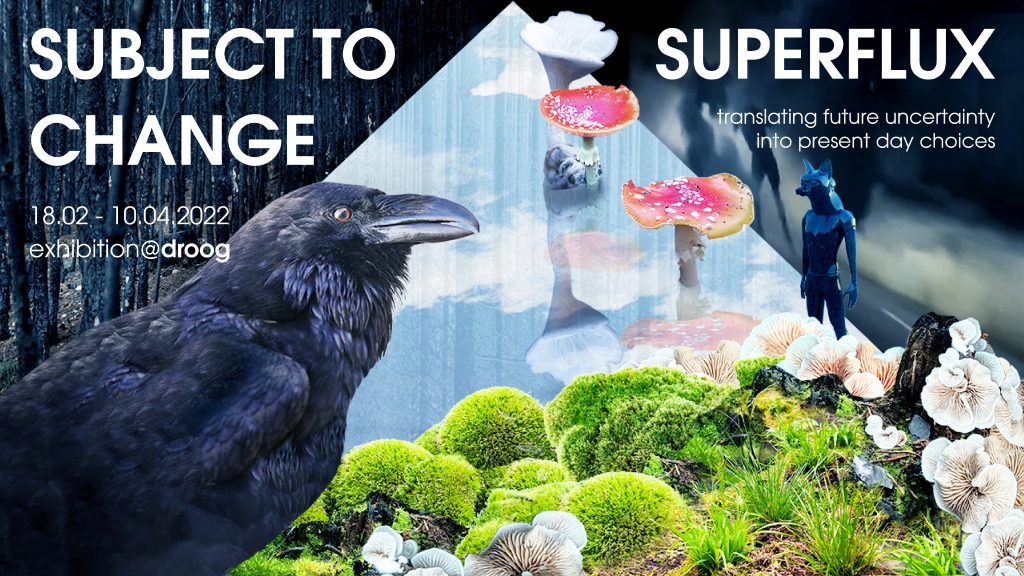 SUBJECT TO CHANGE
SUPERFLUX: Translating future uncertainty into present day choices
exhibition at gallery@droog, Staalstraat 7, Amsterdam | 18 February – 10 April 2022 Tuesday – Sunday 11:00 – 18:00
www.droog.com | www.superflux.in | instagram.com/superfluxstudio
From resurgent forests to multi-species banquets and solarpunk technologies: Superflux presents stories of hope and urgency in their first-ever solo exhibition at Amsterdam's influential Droog Gallery.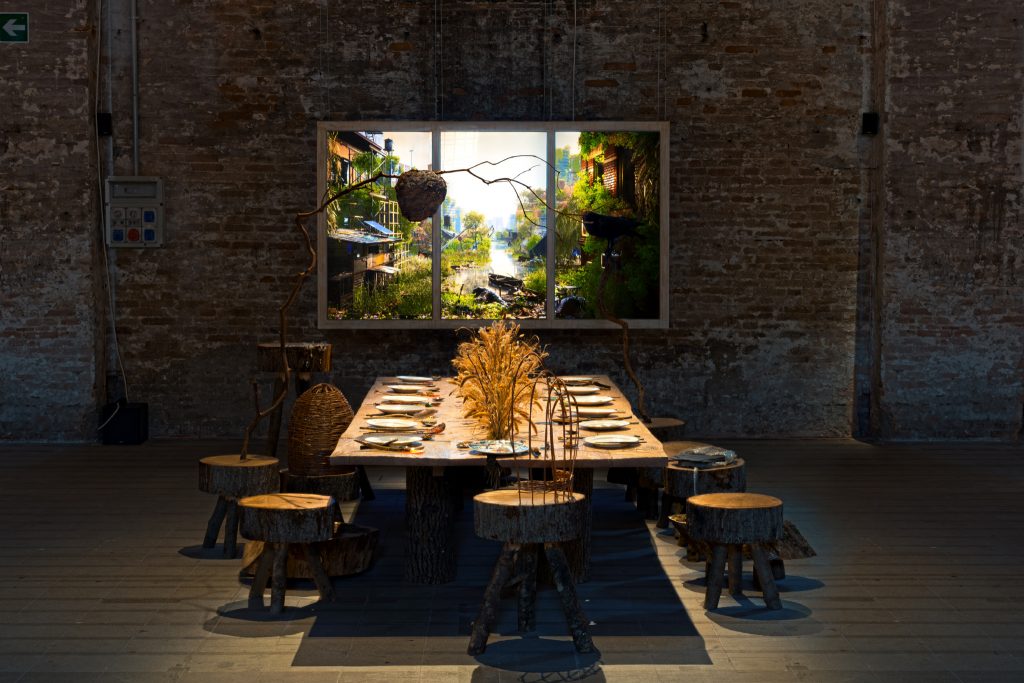 About the exhibition: SUBJECT TO CHANGE
SUBJECT TO CHANGE is the first-ever solo exhibition of London-based design studio Superflux.
As we enter our third year of living with the everyday precarity engendered by the pandemic, while continuing to confront the challenges of the climate crisis, our futures are SUBJECT TO CHANGE. In this provocative new exhibition by Superflux, they invite us to remain open to multiple possibilities and navigate the uncertainty caused by imminent climate catastrophe with active hope. From resurgent forests to radical social movements, solarpunk technologies to multispecies banquets, Superflux use poetic and immersive storytelling to tackle these challenging and urgent concerns and present future ways of living with the planet.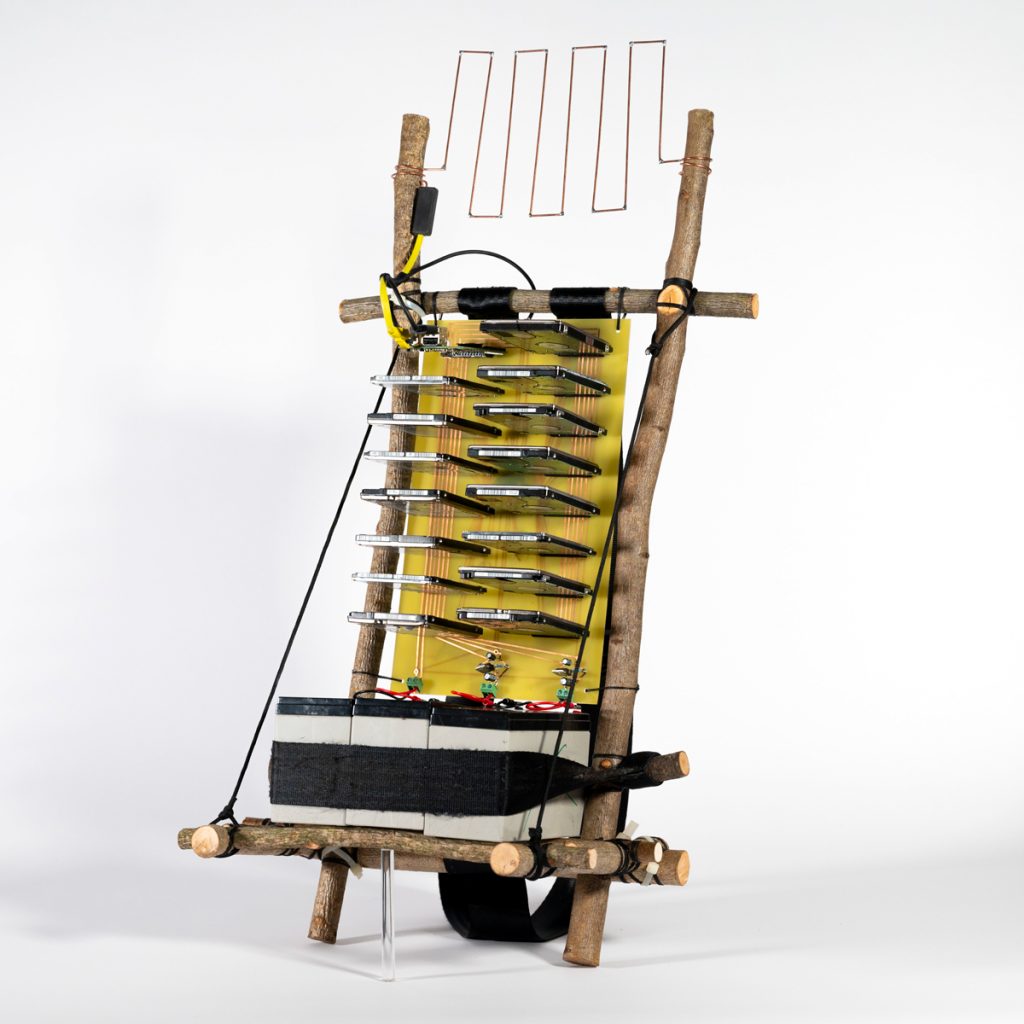 Superflux's work imagines and builds future worlds we can experience in the present moment: instead of dry facts and figures that appeal to the logical mind, they immerse the viewer in experiences that create visceral reactions: a method they describe as being far more powerful than traditional means of communication.
The works exhibited in SUBJECT TO CHANGE open up possibilities for reimagination, renewal, and precarious flourishing. The stories, films, objects, immersive installations and speculations craft new, hopeful, and enduring relationships with our planet, other species, technology, landscapes and one another.
The centrepiece of SUBJECT TO CHANGE is Refuge for Resurgence, a multispecies banquet that premiered at the Venice Architecture Biennale in 2021. Visitors can become immersed in the stories of 14 species who represent life on an ecologically just planet. By reframing humans in direct interdependence with other species, Refuge for Resurgence challenges the longstanding histories of human exploitation and extraction: quite simply, how we can rework the order of things.
Press
For more information and interviews please contact: Anab Jain: anab@superflux.in or hello@superflux.in.
The Press Release and supporting imagery for this exhibition can be found at this link.