Blog
Superflux Interview in ICON Magazine
ICON magazine have featured an interview with Anab Jain and Jon Ardern in their ACTIVATE ISSUE, Winter 2021 edition.
The interview, written by Owen Hopkins, explores two of our recent works: Refuge for Resurgence, displayed in the Arsenale Corderie as part of the 17th International Architecture Exhibition – La Biennale di Venezia 2020; and Invocation for Hope, exhibited at Vienna Biennale for Change 2021.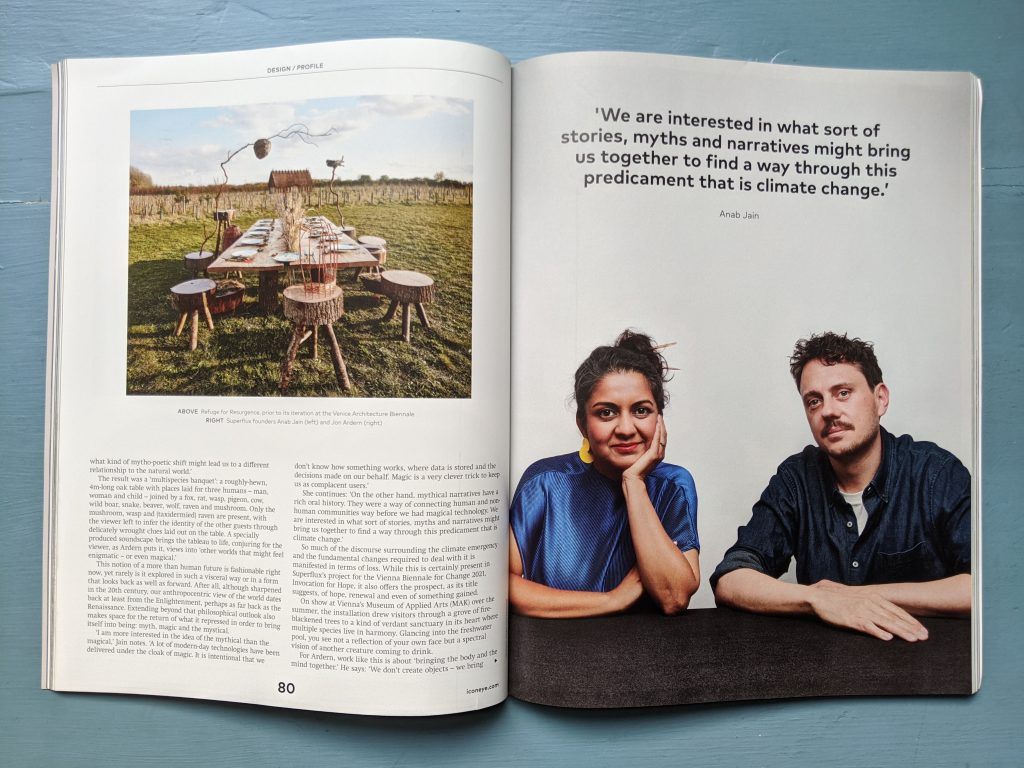 Anab Jain and Jon Ardern discuss our approach and methodology covering topics such as their denouncement of human exceptionalism and desire for a shift towards more-than-human thinking.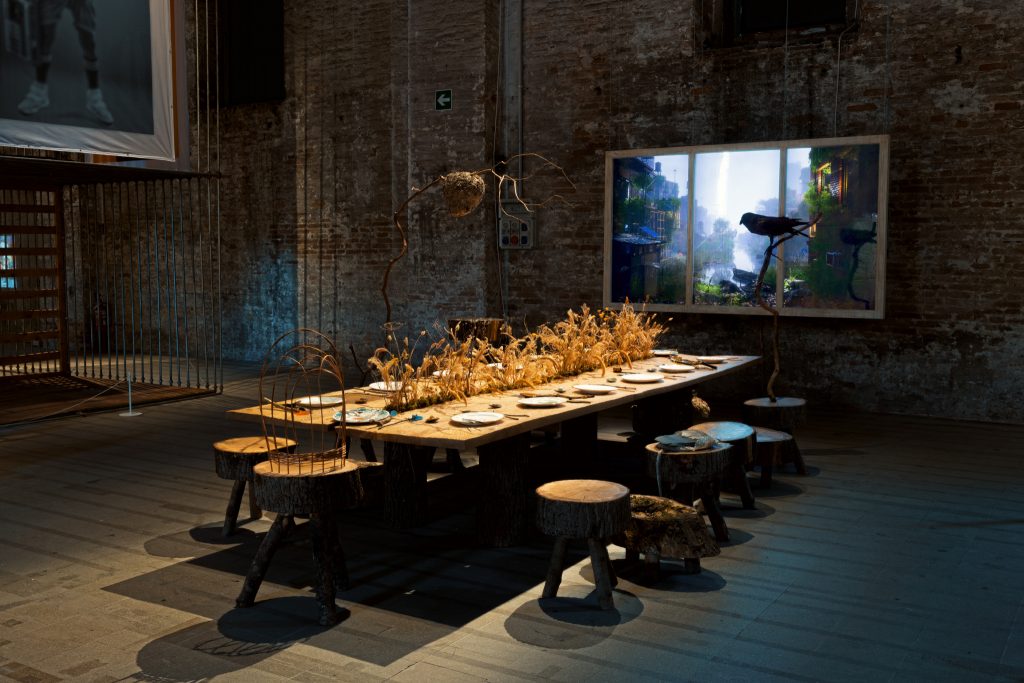 Refuge for Resurgence on display at Venice Biennale. Photoshoot by Giorgio Lazzaro.
The article also goes on to address the emerging role Superflux feel that mythology and storytelling could play in addressing climate change, using both Refuge for Resurgence and Invocation for Hope as references.
"We are interested in what sort of stories, myths and narratives might bring us together to find a way through this predicament that is climate change"

Superflux Co-Founder, Anab Jain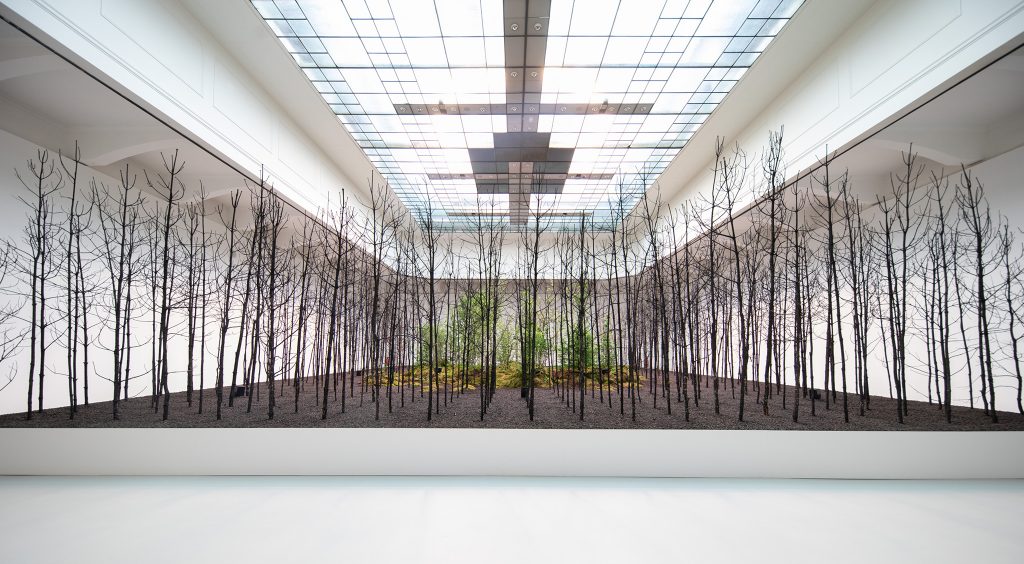 Invocation for Hope was exhibited at the Vienna Biennale for Change 2021. Image courtesy of Gregor Hofbauer.
The article ends with reference to COP26 which was to open one month after the interview was conducted.
"The climate emergency requires radical change but we have to start from where we are. It is not a problem we can "solve" but rather a predicament we must navigate with responsibility and urgency."

Superflux Co-Founder Jon Ardern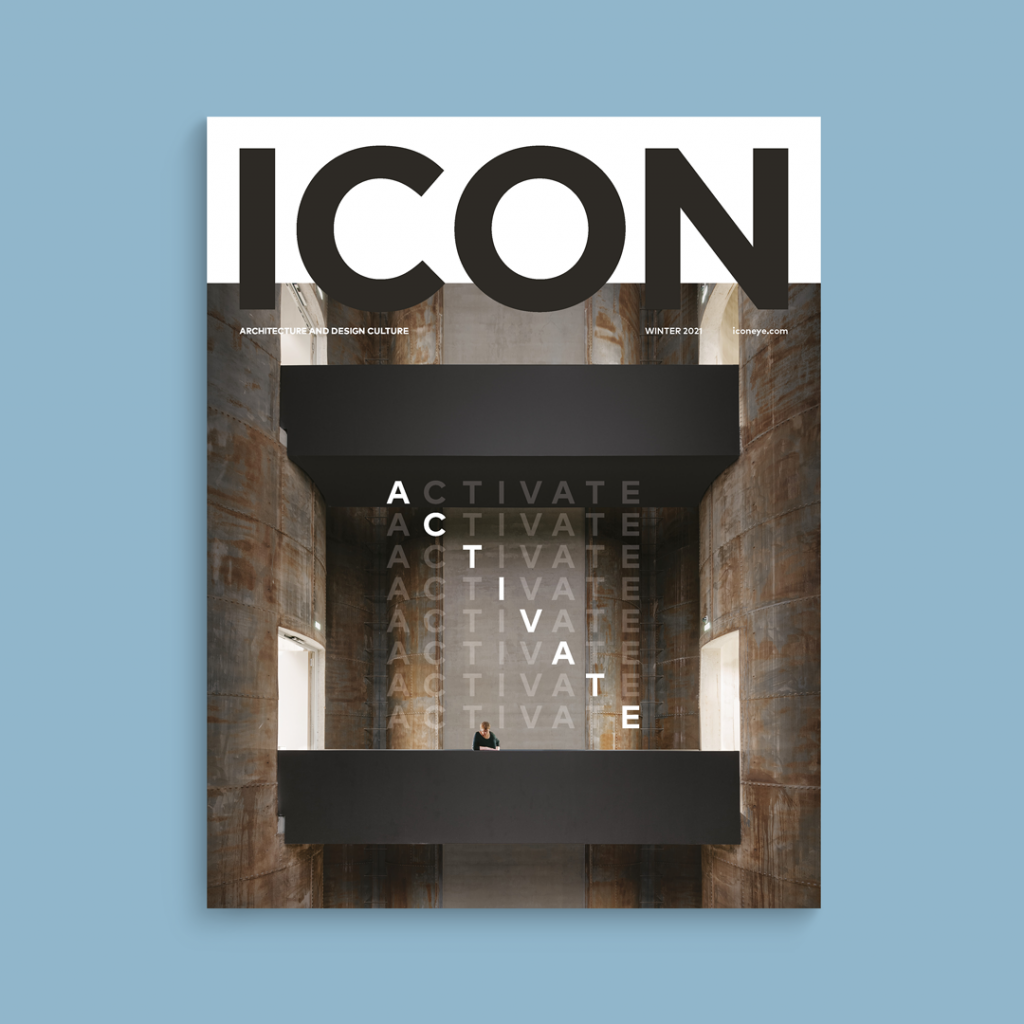 ICON magazine's Winter edition can be downloaded for free at this link (opens in a new tab) You can also read more about the projects featured on the Superflux website.