Blog
Emerging Futures Grant from National Lottery Community Fund
We are delighted to announce that, in collaboration with Somerset House, we have been awarded the Emerging Future Fund grant from the National Lottery Community Fund. For this project, we are partnering with Somerset's House Young Producers to imagine of hopeful futures for the hotter world of tomorrow.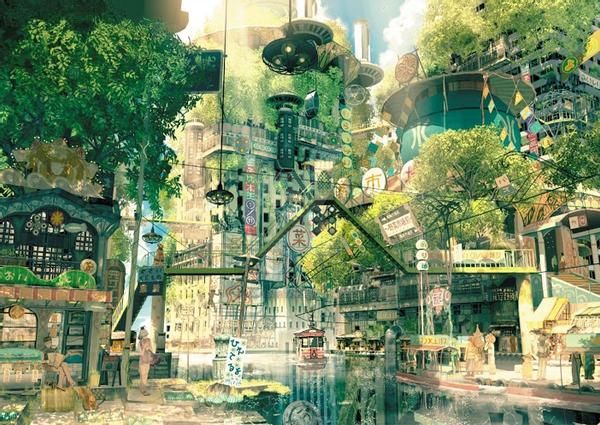 In his book Planet Remade, Oliver Morton wrote, "the way a society imagines its future matters. And who gets to do the imagining matters." Climate change will soon radically impact every aspect of our lives. Whilst it is important to take a sober look at the challenges ahead, it is even more important and urgent to dare to dream in the face of crisis.
Together with Somerset House's Young Producers, and, in consultation with climate science experts, we will collectively explore the forces that will shape their futures, catalysing their imagination in expressing their perspectives and visions for other worlds. This will form the brief for the Young Producers' second project at Somerset House, following the first inspired by Black heritage and culture.
This work has been made possible by the Emerging Futures Fund, a new initiative from the National Lottery Community Fund in response to conversations that emerged over the course of the year about the future beyond the COVID-19 pandemic. Our project is one of 51 diverse initiatives that aim to ensure a diverse range of communities have a chance to contribute to and shape those futures.
Writing about the funding scheme, Cassie Robinson, Senior Head of UK Funding at The National Lottery Community Fund, says that now is the time for decision makers to respect complexity — to look, listen and pay attention. "This fund was always intended to be a way of doing that at scale, with communities across the UK being given the resources to bring what they hope for to life. We hope this can seed an infrastructure that will establish itself as a place decision makers draw on if they are paying attention to communities across the UK."

To find out more about this project, please head to the Somerset House website!