Blog
At some point in the last couple of days, as the temperature in London plummeted, this post morphed from 'Autumn' to 'Winter' news. But I'll stick to the title, just to try and make 2014 that much longer, and delay the inevitable.
The last quarter has been one of the most challenging we have had in the studio's history, testing every ounce of our perseverance, integrity and commitment. But it has also made us more resilient and we feel proud of where we are today because of it. I want to use this opportunity to thank everyone who has supported and encouraged us in this journey. And so, this post is a quick roundup highlighting some of the good things that have happened recently.
1. DRONE AVIARY in Tokyo
We are thrilled to be able to show the first instantiation of the Drone Aviary project at Tokyo's stunning 21_21 Design Sight Gallery. It forms part of part of a great show titled The Fab Mind: Hints of the Future in a Shifting World. A shoutout to Dimitri Papadimitriou, Jon Flint, Ian Hutchinson, Sam Conran and Georgina Bourke who played a key role in getting it shipped. And Yosuke Ushigome for orchestrating the work in Tokyo. We shared some of our thinking behind the project on Virgin's Unite's series around drones, which was also picked up by Richard Branson. We wiill be doing a detailed post about the project and the work so far very soon, and also sharing more information on the next show in London. I have been leading this project and feel really happy that we are finally moving forward in a direction we want to pursue after some serious set backs.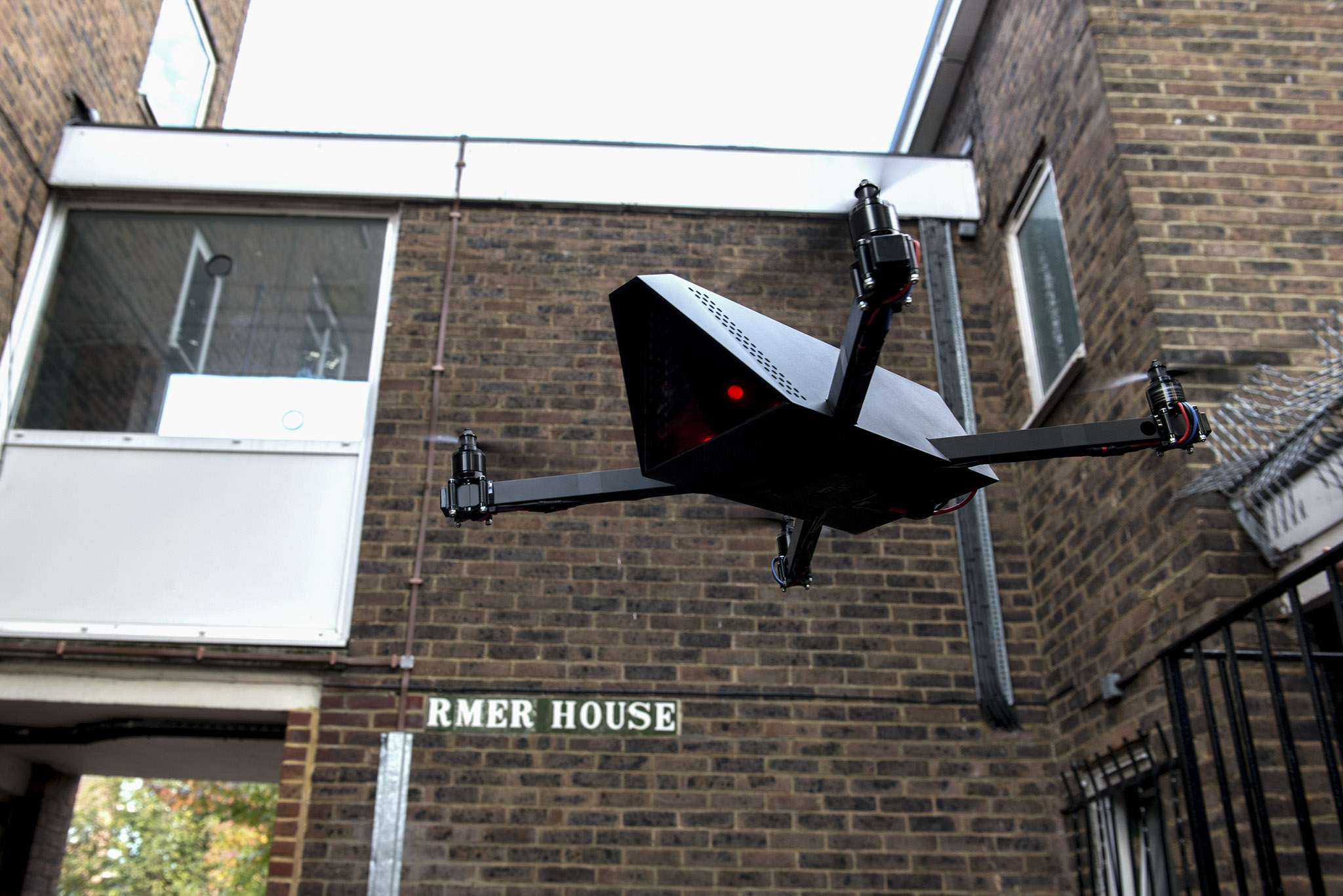 2. PRODUCT INVENTION HACKATHONS
We recently wrapped up a big client project focusing on product invention and experience prototyping designed in the form of a series of week-long hackathons, led by Anab. The project remains strictly under NDA, but if all goes to plan, you should see the products out in the world by 2016. It was a joy to work with the very talented Philipp Ronnenberg, Dan Williams and Matt Shannon. The studio was a frenzy of intense activity, as concepts and prototoypes were churned out like never before. And ofcourse, it was a real joy to make proper use of our new Ultimaker. The sheer joy on the face of the key stakeholder, as they saw and played with product prototypes, made the efforts more then worth it.
3. BUGGYAIR KICKS OFF
We are thrilled to continue to receive support for IoTA, as we develop demonstrators that show our investigative research and design approach around IoT. The first version of the website is ready, and Anab wrote about the things we learnt during the journey for Nominet Trust. Based on those foundations, we are now working on BuggyAir, where a group of parents will use bespoke sensor kits to measure ground level air pollution that directly affects their children's health, and use the generated data as evidence for long term behavioural and legislative change.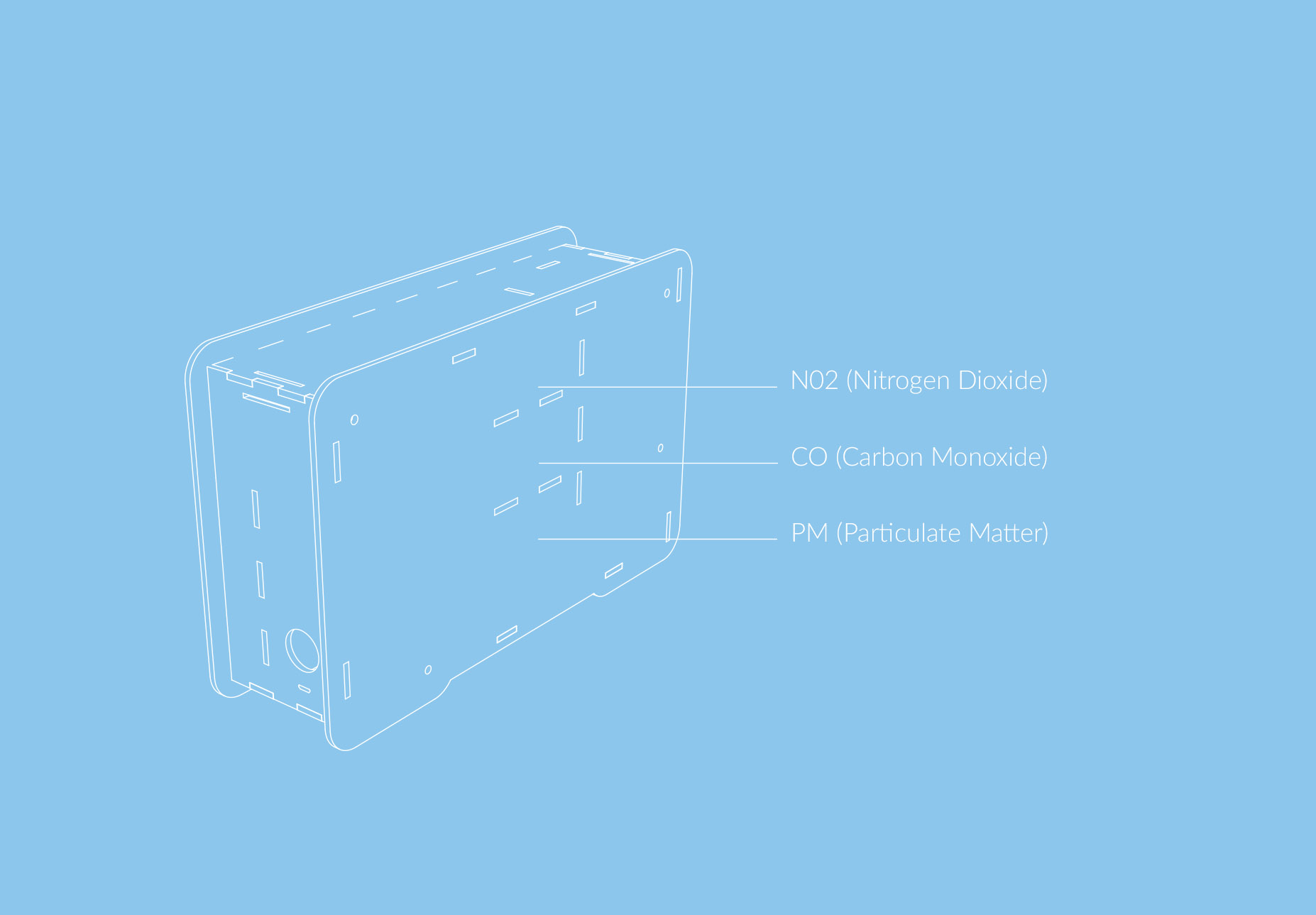 4. CITIES UNLOCKED LAUNCHES
Future Cities Catapult just launched a major project: Cities Unlocked in collaboration with Microsoft UK and Guide Dogs. We are proud to have been one of the project partners, working with blind and partially sighted people to identify the characteristics of future cities which will enrich their experiences, and to develop potential cityscapes which would inspire them to make journeys into cities and around them. We will be sharing a detailed report about our approach, methods and outcomes in the coming days, but here's a great interview with Sara Hendren, whom we interviewed early in the process. Also some good press over on BBC, Dezeen and others.
5. BLURRING THE LINES, BRITISH COUNCIL
We are featured in British Council's remarkable 'Blurring the Lines', an exhibition about culture in flux, told through sixteen stories of people reinventing creative exploration and participation. The exhibition is free and open till 19th December, so if you are in the area do check it out. After all, any show where we can sneak in a Playmobil cant be missed.
6. FUTURE FICTIONS, Z33
Dynamic Genetics vs Mann is currently part of the Future Fictions show at the great Z33 in Belgium. With this show, Z33 continues the debate about our future, exploring how contemporary artists, designers and architects relate to future thinking and imaging: from mapping, questioning and criticizing, to developing complex visions about the structures and systems that may shape our life in the future. Designed specifically for the UK context, I continue to hope that one day soon, this project would be show here on home territory.
7. FEATURED IN WIRED UK
I am very pleased that there's a feature about the Drone Aviary in WIRED UK! (although there seems to be some confusion about the title of the project)
8. FEATURED IN BLUEPRINT MAGAZINE
Blueprint magazine has a great article by Vernica Simpson "Speculate to Accumulate" which features our work and practice.
9. UPCOMING TALKS IN THE US 
From Monday 10th Nov, Anab is on a whirlwind tour of the US, for a series of talks, meetings and teaching. Starting with New York, where the first public talk is at the School of Visual Arts, followed by School of the Art Institute of Chicago, where she is part of their visiting artists program. She then goes to Ann Arbor as part of the prestigious Penny Stamps series, and then finally at MOCAD in Detroit. If you are in any of these cities next week, go say hi.
10. LONG NOW LONDON
After much delay we are pleased to have reinstated the great Long Now London meetup group, with Corinna Gardner from the V&A and Alastair Parvain from Wikihouse as inagural speakers. We are grateful to Hub Westminster for offering us the venue, and to Ana Bradley for helping us with drinks sponsorship.
Ten is a good number so I'll stop here. We also have some exciting news about new people joining us, a project around Indian spacecraft and more, but I'll save that for another post.
Happy Autumn.