Blog
A QUARTERLY UPDATE FROM THE STUDIO
The year has flown by! What should be a monthly update has now become a quarterly (perhaps even semi-annual) update, our attempt to share studio highlights, and a fleeting moment to reflect on what has happened and what we have learnt.
PROJECTS
On the Consultancy front, we have been lucky to have the opportunity to work with some great clients this year. Couple of quick project hightlights that we can share publicly:
Future Cities Catapult / Family Day Out Programme
One of the most exciting projects we have been working on this year is with the Future Cities Catapultcalled 'A Family Day Out Programme'. The project seeks to work with partially sighted and blind people to help identify the characteristics of future cities that will enrich their experience of it and develop potential cityscapes that would inspire them to make journeys into cities and around them. We have been through an extensive design research, horizon scanning and futurescaping process and are currently visualising some of the outcomes.
Museum of Future Government Services / PMO, UAE
We were lead creative consultants for the concept and scenario development of the Museum of Future Government Services commissioned by the Prime Minister's Office of the UAE, working the incredible  Tellart, Fabrica, Near Future Laboratory and Institute of the Future, spearheaded by Noah Raford. The project launched at the Government Summit, a global platform dedicated to the improvement and enhancement of government services and related opportunities. The six exhibits being shown at the Museum are immediately visually compelling, yet provocative, and ambitious visions of how services ranging from border control to health care to education could be delivered in the future, in an attempt to stimulate thought and action, from their leaders and civic officials in the UAE. Our colleagues at Tellart and Fabrica, working with the PMO, have done a remarkable job in translating concepts, developing elements, and ultimately executing the exhibits.
On the Lab front, currently two projects are keeping us on our toes.
Things that Fly and Watch Over You: Quadcopters, multirotors, positioning systems, and such other stuff has kept us occupied in the Lab, in huge amounts. Project Impossible is a beast that is simulteneously exciting and terrifying. One of the most fun part of the project is an opportunity to work with a host of amazingly talented people, all to be announced in an upcoming press conference.
IoTA: Internet of Things Academy: A full update on this project requires a separate blogpost, but suffice to say, we have made good progress. We are grateful to have a team of great people working with us: Gyorgyi Galik, Philipp Ronenberg, Martin Charlier and Daniel Pomlett. We have moved in a different direction from our initial proposal, but feel we now have a much clearer, far more exciting direction. Our focus is on people, on social and environmental concerns, and thinking of ways in which IoT can ultimately shape and influence legislation and policy. We are grateful for the incredible support of our partners Hugh Knowles and Louise Armstrong from the Forum for the Future and funders Nominet Trust and Founders Forum for Good, as well as the brillants folks at Suncorp who have been supporting our work. For regular updates follow @IoTAcademy on twitter or have a peek into our process on our tumblr.
Also on the Lab front, we were in India earlier this year, and have revisited Lilorann, with an renewed interest in Tactical Design and Tools for Critical Jugaad. We are in talks with several collaborators in the hope of realising a small thing this winter. Stay tuned.
Our Associate Tobias Revell has recently completed a commission 'Monopoly of Legitimate Use' premiered at the Lighthouse Brighton, which we highly recommend making a trip for. Also, Yosuke Ushigome is currently developing a fascinating project "exploring high-speed and speculative trading of our bodily-harvested energy/data/knowledge/assets" to be exhibited in October in Tokyo.
TALKS & EXHIBITIONS
Keynote, Futureverything: I delievered a keynote at the Futureverything Festival in Manchester end of March. Titled 'Valley of the Meatpuppets', the talk explores the ethereal space where people, agents, thingbots, action heroes and big dogs coexist and how influence is designed within this space. I think the conference videos should go online soon. It was also great to exhibit the 5th Dimensional Camera and Open Informant at the Festival too.
Design and Violence, MoMA New York: We were invited by Paola Antonelli to contribute to their online show Design and Violence with a critical response to the work of Phil Ross. We wrote a short fiction piece exploring a future world where Mycotecture becomes a favoured material and what its implications might be.
V&A Friday Late: Candyce and I presented Dynamic Genetics vs Mann, followed by a series of sessions with the Synbio Tarot Cards at the V&A Friday Late for Synthetic Aesthetics. We had never run this sort of a session previously, but judging by the evening's success are considering new avenues for such toolkits.
We will be showing Dynamic Genetics vs Mann at the DEAF Biennale in Rotterdam later this month as part of the 'Blueprints for the Unknown' Exhibition, and hoping that there will be a way for the project to be shown in the UK soon, perhaps where the project will resonate the most. I will also be giving a talk at the DIY 'Altopia' Seminar at the Biennale. I'll be joining Tobias Revell at the Lighthouse to discuss his new work and explore themes of migration, borders, and networks. And I think that might be it, in terms of talks this year, apart from Chicago much later this year. Due to time contraints I have recently had to turn down few very exciting conference invitations for this year, but looking forward to it next year.
TEACHING

We enjoy teaching and our favourite form is intense workshops, which gives us an opportunity to set a brief, and a concetrated time with students to develop responses. We just wrapped up a workshop at HEAD, Geneva, with the Media Design MA students, working with them on a highly challenging brief titled 'Failed States: Tactical Design for Uncertain Futures. Developed in collaboration with Justin Pickard, we invited students to design thoughtful responses to emerging political tensions at the intersection of migration, housing, climate change, robotics, surveillance, currency and finance, energy, public protest, and the hollowing out of the contemporary nation-state, for a near-future Switzerland. Needless to say, it was a highly energetic, inspiring week, and we'll be writing a bit more about it soon.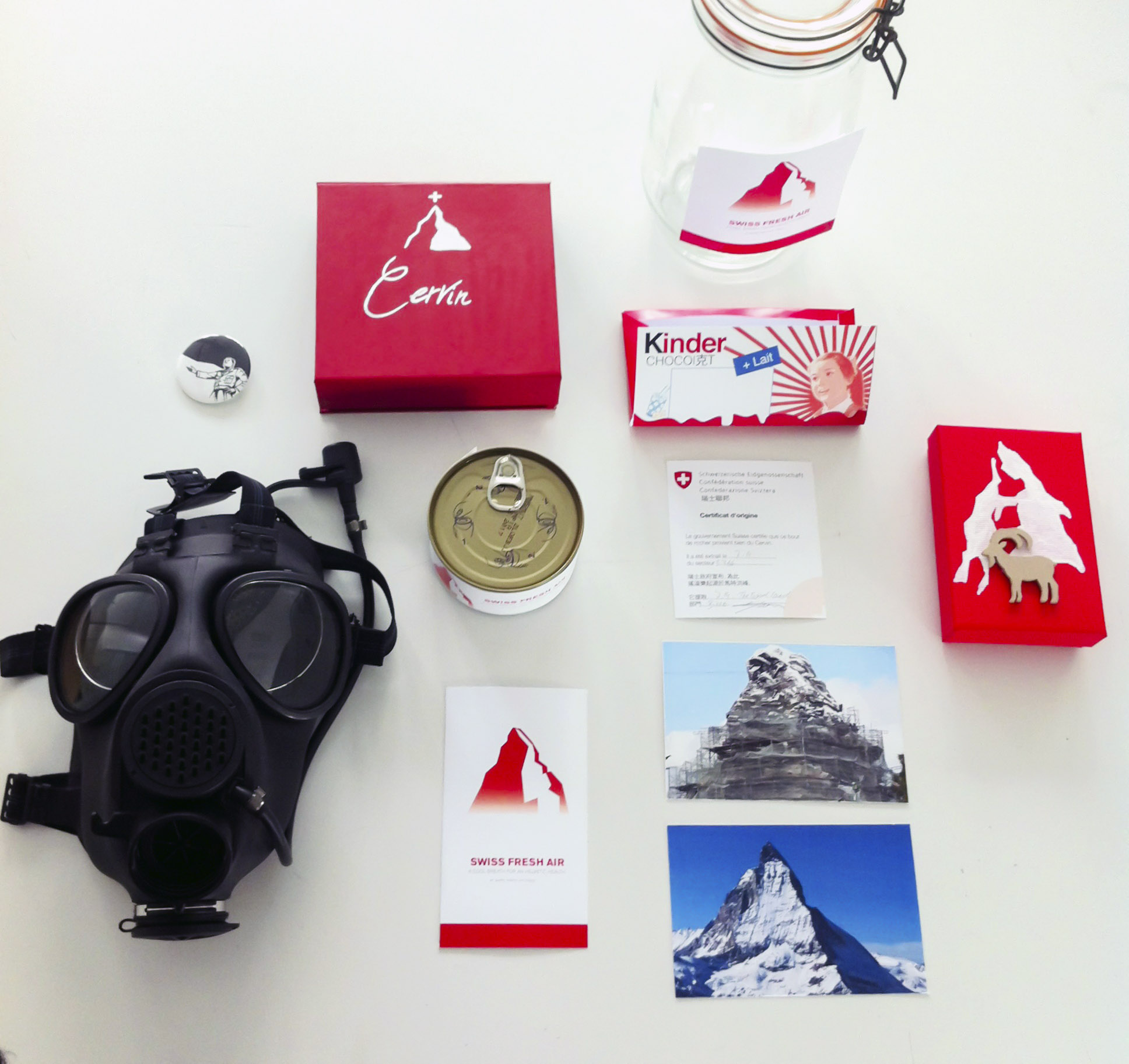 This was meant to be brief, so I'll stop. Just a quick final note to say that we are also considering new projects, collaborations and partnerships for 2015, so if you have something in mind, do drop us a line.
Adios, be well!