Blog
Superflux Featured on BBC Radio 4
We are thrilled to share that our practice and projects were recently featured on BBC Radio 4! Sangita Myska and Eve Streeter from BBC Radio 4 visited the Studio to interview our Co-founder and Director Anab Jain about the emotive impact of our climate-related projects for their series Positive Thinking. You can listen to the full episode here.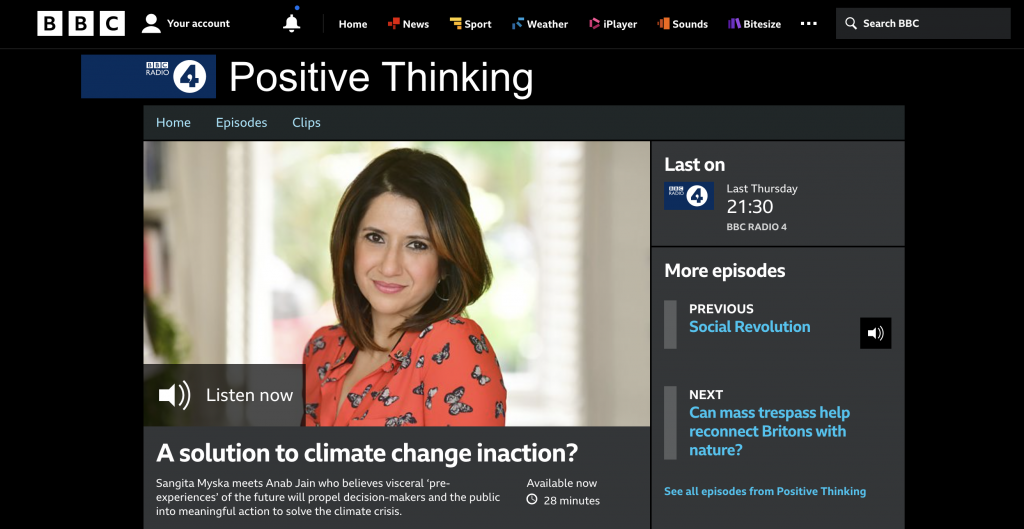 Positive Thinking takes a deep dive into some of the biggest problems facing Britain today – and meets the people whose big ideas might solve them. For their latest episode, aired on 4th August 2022, Sangita Myska takes a deep dive into the ideas driving our work around experiential futures, and asks "Can 'feeling' the future create meaningful action to solve the climate crisis?" Anab shares glimpses of our work such as the 'air from the future' from the Future Energy Lab project for the Govt. of UAE, Mitigation of Shock (London 2050) and Refuge for Resurgence.
Invited guests who were asked to consider our work and its impact included Tom Burke, the chairman and founding director of the think tank E3G – Third Generation Environmentalism, Olivia Laing, writer, critic, former environmental activist and author of Funny Weather: Art in an Emergency and Per Espen Stoknes, psychologist, former Green Party MP in Norway, and author of What We Think About When We Try Not To Think About Global Warming.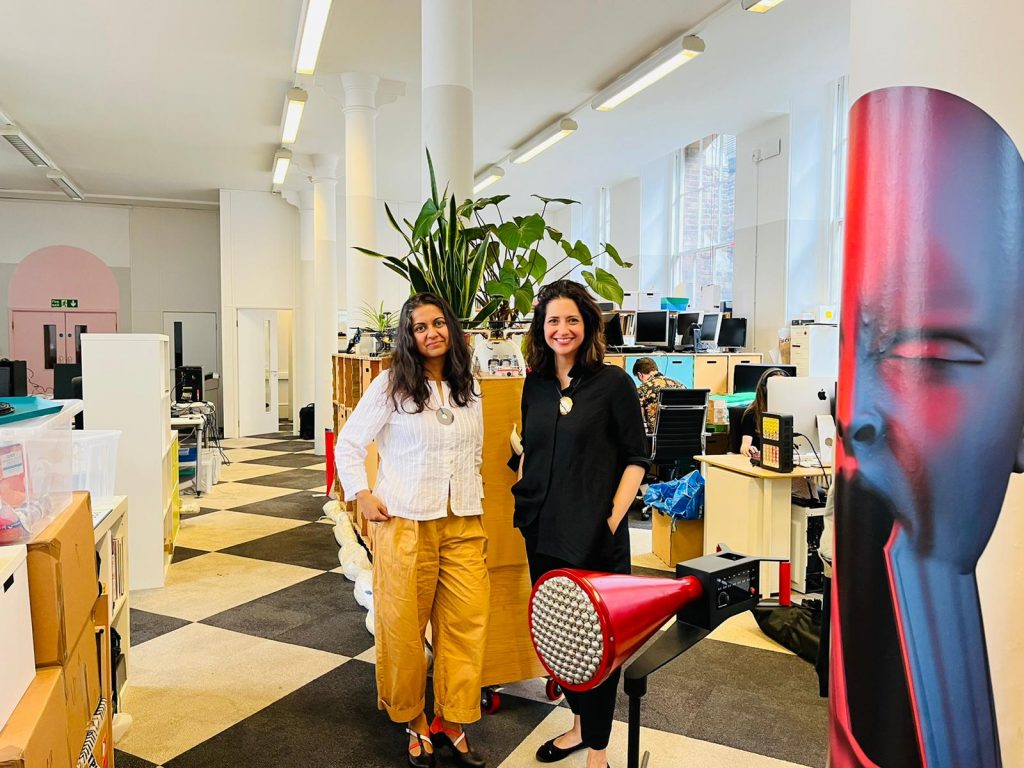 We would like to thank the wonderful Eve Streeter for inviting us on the series and to both her and Sangita for getting to heart of what we do. We hope you enjoy listening to the show.