Blog
Superflux Feature in 'Feeling the Future' Conference
Anab Jain and Jon Ardern featured in Feeling the Future, a conference hosted by ArtScience Museum, Singapore.
Superflux founders Anab and Jon were invited to give an online talk and participate in a live Q&A with ArtScience Museum's Executive Director, Honor Harger.
Feeling the Future is hosted as part of ArtScience At Home in tandem with the museum's current exhibition 2219: Futures Imagined. The series "examines the human capacity to imagine new futures in a world where uncertainty and anxiety is prevalent". It invites leading thinkers on issues as broad as "emotional courage and mental wellness" and "social resilience and ethics" to reflect on "where we are and where we could be heading."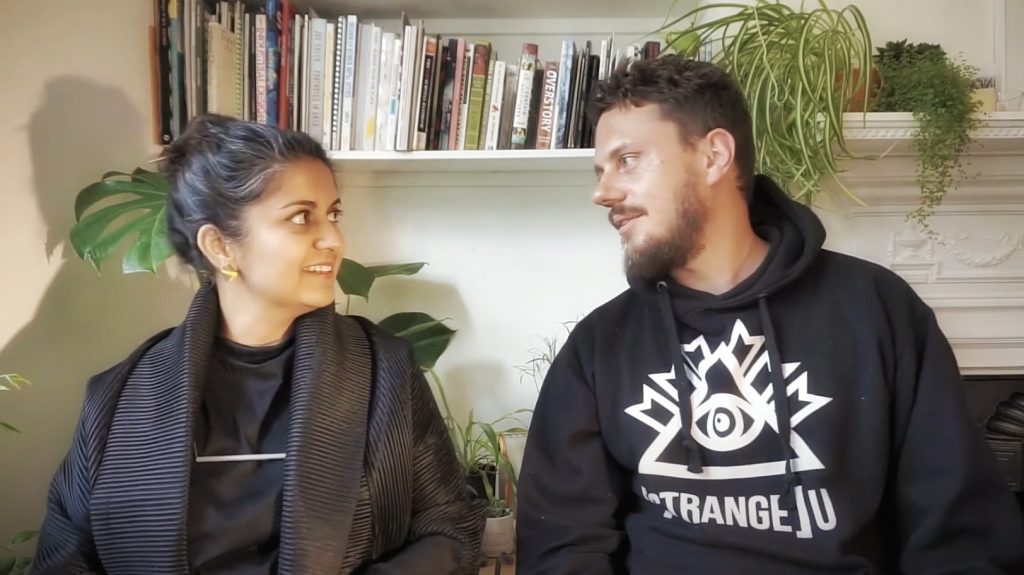 Anab and Jon were invited to speak about Mitigation of Shock, Singapore, currently on display as part of 2219: Futures Imagined. The installation explores how everyday people might adjust to a world transformed by the impacts of global warming – food insecurity and climate extremities – at home, and in their local community. Visitors to the installation find themselves transported to an apartment set in the second half of the 21st Century.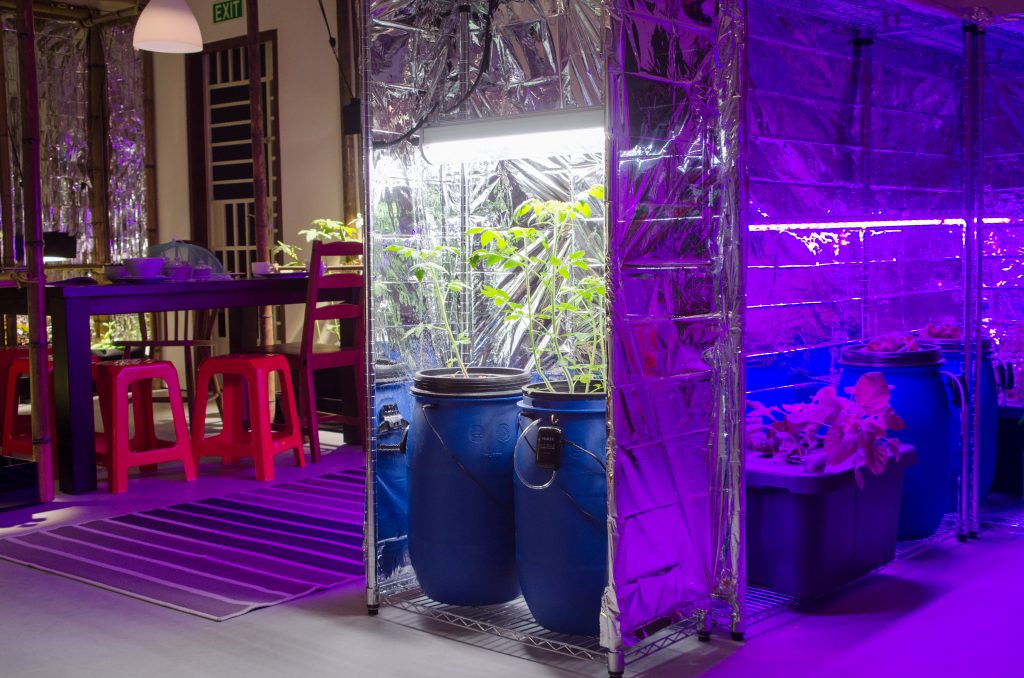 They are invited to walk amongst and explore the evidence of lives radically adapted to cope with the effects of climate change. These include ingeniously assembled food growing computers; and handmade tools for gathering, capturing, and consuming food created from repurposed materials.
Mitigation of Shock, Singapore shows a world irrevocably changed. A family home which has become a space to not only live in, but to survive in. Alive with multi-species inhabitants (insects and plants), surviving and thriving together in an indoor microcosm.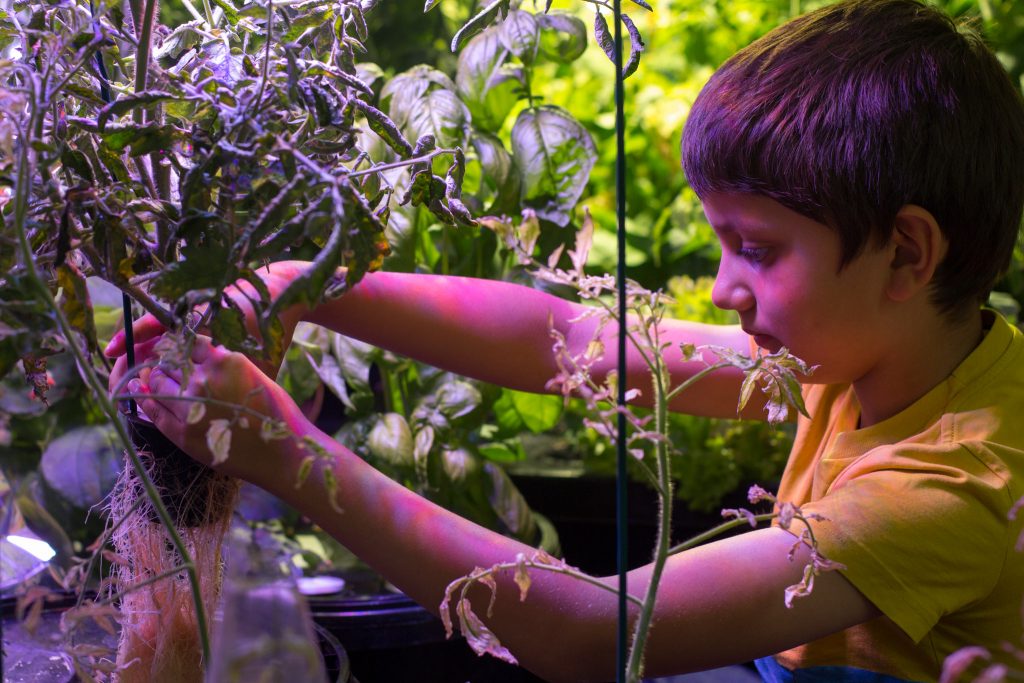 As well as discussing the installation itself, Anab and Jon reflect on the current COVID -19 crisis and what they believe the wider implications of this will be in the future.
Maybe we need to sit with this possibility of uncertainty, and maybe we need to train ourselves to hold multiple world views simultaneously – and that is not easy.

Anab Jain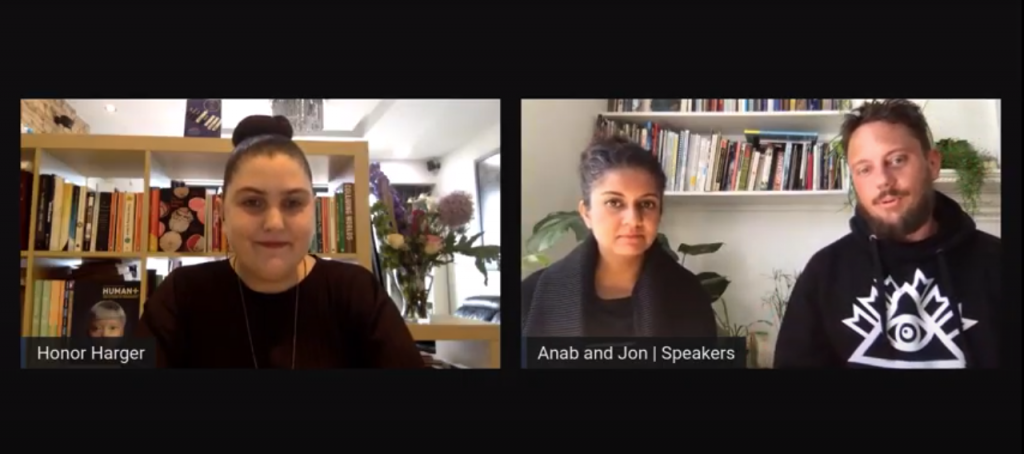 The remaining talks in the series can be found on ArtScience Museum's website. They feature talks by Cheryl Chung, Scott Smith and Ariel Muller amongst others.
Though the ArtScience Museum is currently closed due to the ongoing COVID-19 crisis, Mitigation of Shock, Singapore and 2219: Futures Imagined can currently be explored online as part of ArtScience Museum's digital coverage. You can also read more about the process of developing Mitigation of Shock, Singapore on our blog.
TALK
LIVE Q&A