Assembling our Future: An Exhibition for IKEA
HEGE SAEBJORNSEN AND FRANCES REILLY, IKEA
STRATEGY AND CREATIVE DIRECTION
DEVELOPMENT AND PRODUCTION
ALEXANDRA DESCHAMPS-SONSINO,
ANAB JAIN,
JON ARDERN,
LEANNE FISCHLER,
ED LEWIS,
MATTHEW EDGSON, CAMILLE DUNLOP,
NICOLA FERRAO,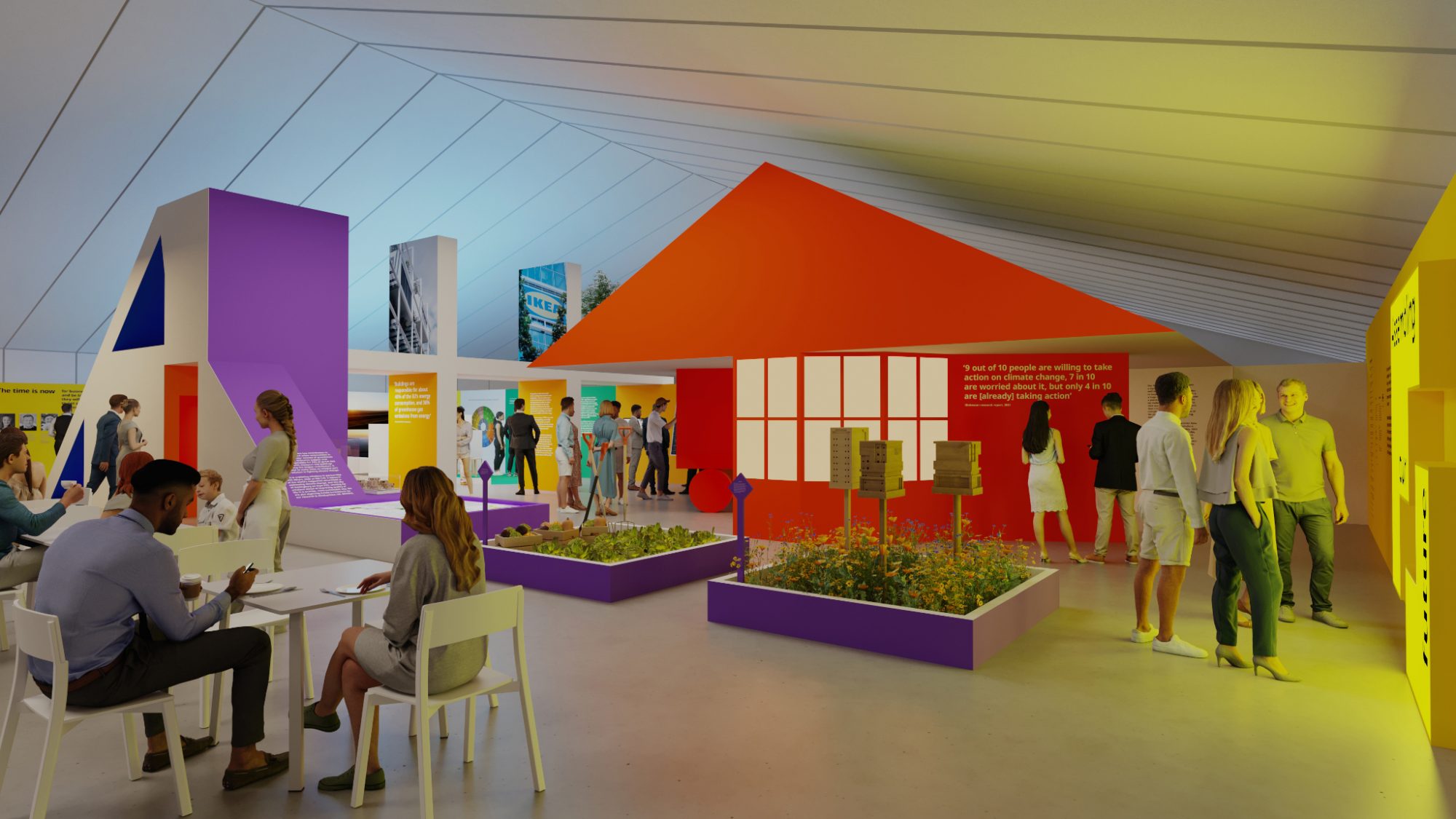 Introduction
Superflux were commissioned by IKEA to produce an exhibition that brings to life IKEA's work to become Climate Positive. Assembling our Future was exhibited from 3 – 11 November 2021 in the New York Times Climate Hub during the United Nations Climate Change Conference (COP26) in Glasgow.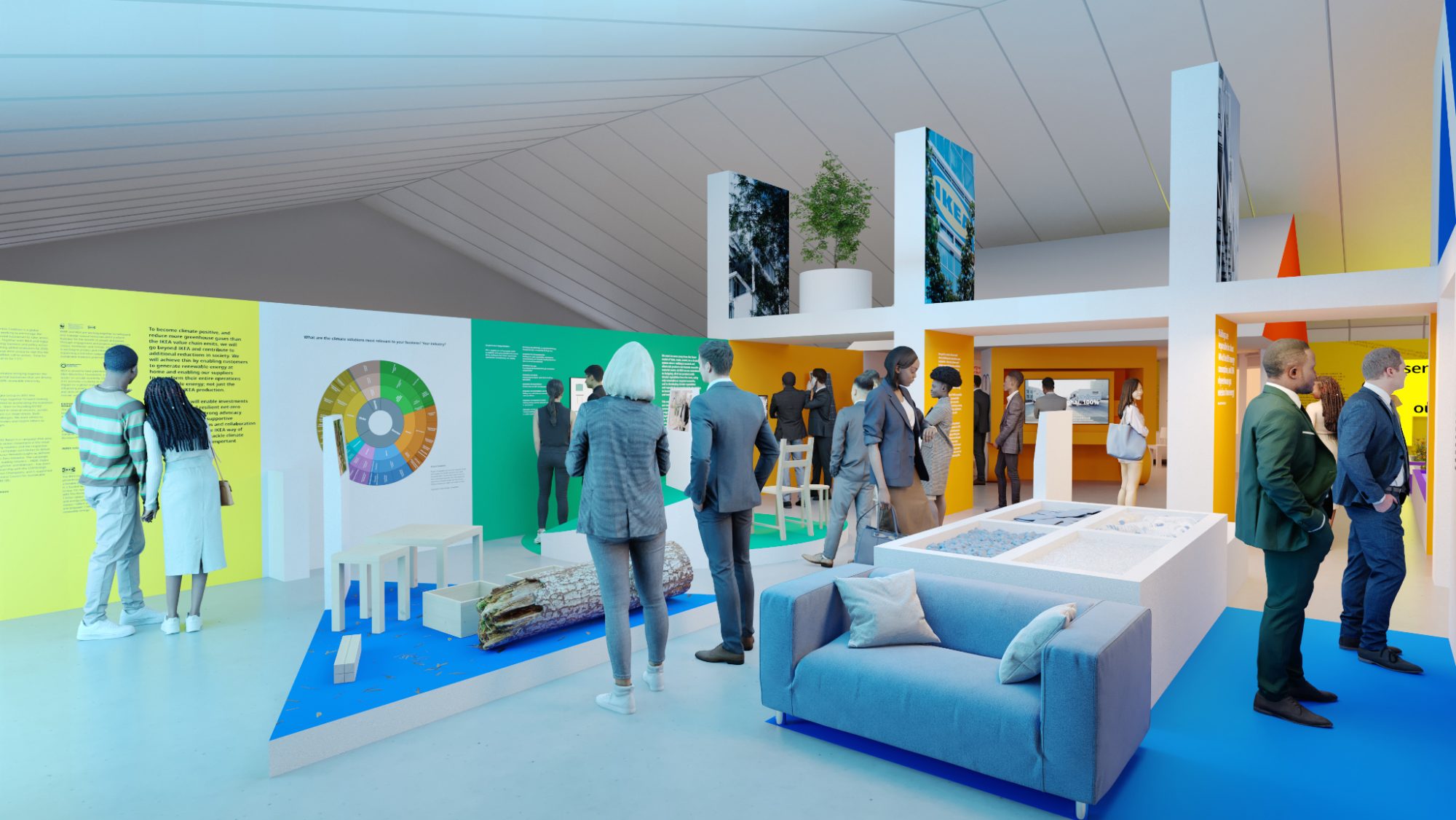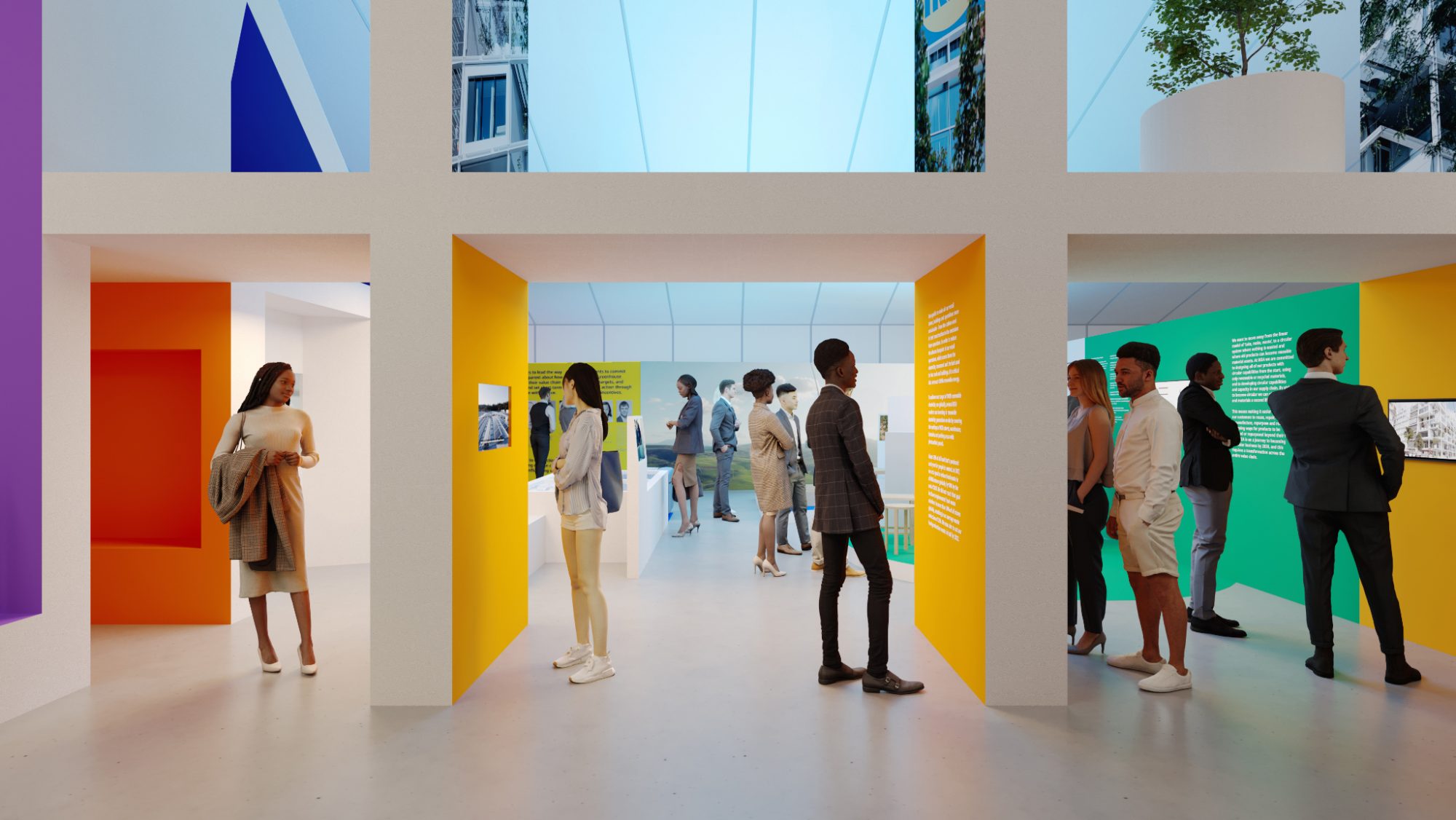 Visualisations (Credit: Cream Studios) of Assembling our Future. These visualisations provide accurate depictions of the exhibition as it was displayed at the New York Times Climate Hub.
Overview
Assembling our Future showcased the many evidences across the entire IKEA value chain that exemplify their commitment to enabling customers and employees to live low-carbon lifestyles. The exhibition presents a message of optimism and a call to action from IKEA, during the critical time in Glasgow, during COP26.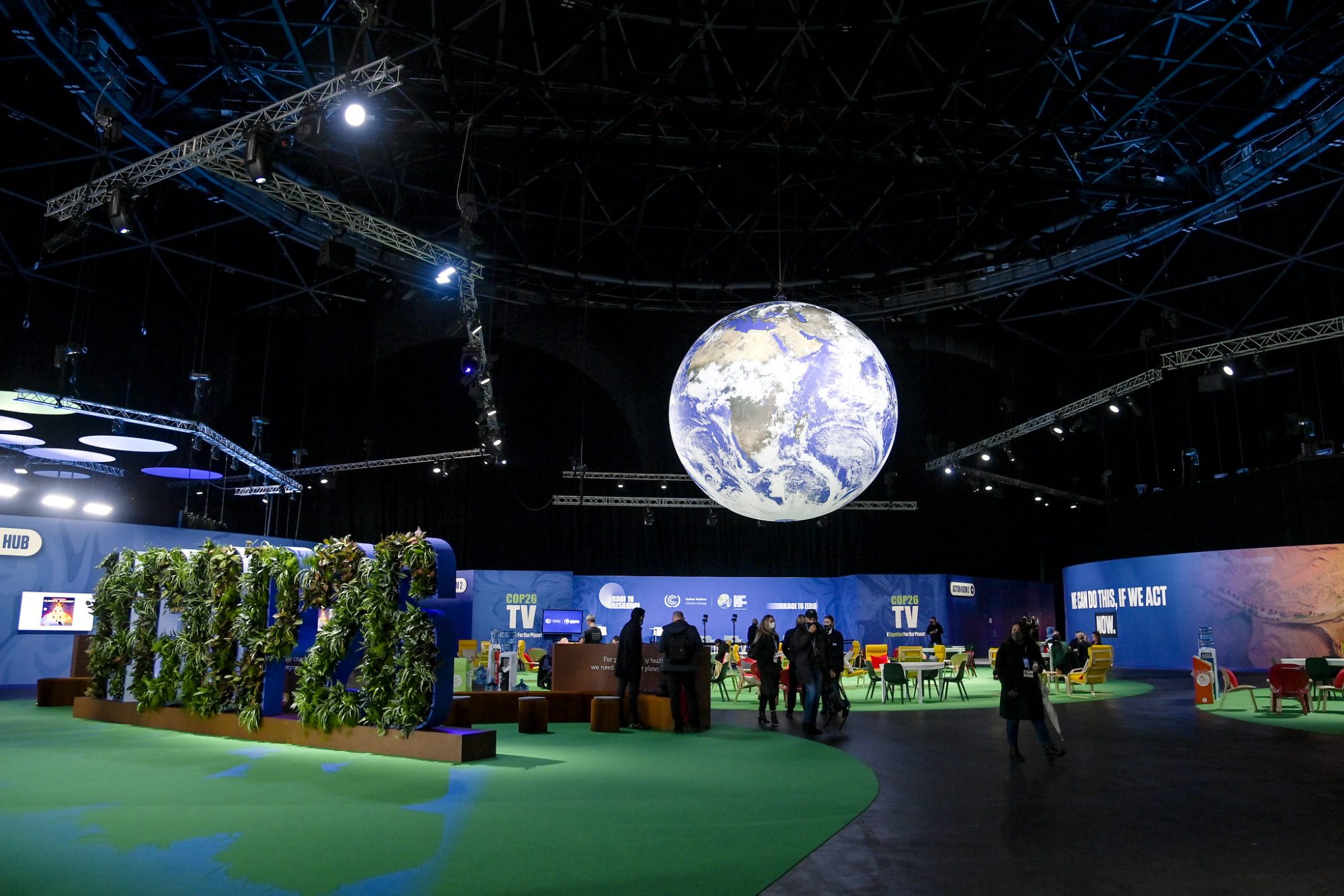 "The COP26 globe at the Hydro" by Karwai Tang/ UK Government is licensed under CC BY-NC-ND 2.0.
About the Exhibition
At Superflux, we are interested in amplifying work that demonstrates action-at-scale: in this instance IKEA's commitments and efforts to make their full business circular, invest in renewables and transition to a carbon neutral business model.
Drawing on our expertise in speculative design and experiential futures at a systems level, 'Assembling the Future' takes visitors on a journey across scale and impact, from products and services that exist in the intimate environment of the home, right up to planetary scale systems. We wanted to demonstrate the deeply interconnected nature of our lives and showcase the work INGKA group is doing for climate action and planet positive futures "lived" across all these scales. 
The exhibition response was very positive, with all access tickets sold out throughout the duration of COP26. One of the consistent themes in the feedback was surprise at how thoroughly IKEA's climate positive work permeated throughout their full value chain. This was seen to demonstrate how businesses can set an example with short-term, science based, targets that can be implemented straight away. Visitors to the exhibition also felt this inspired dialogue around wider actions such as the imperative for governments to commit and legislate for significant greenhouse gas reduction targets; and the opportunity for every citizen to begin now with making climate-conscious choices at every opportunity.
Film
Walkthrough of the
Assembling our Future
exhibition.
Film credit: Chocolate Films.
Images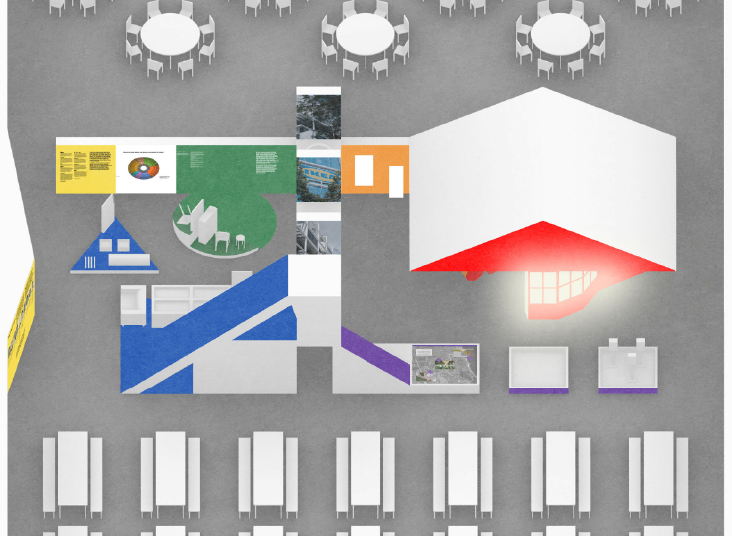 Graphic credit: OMMX Architecture.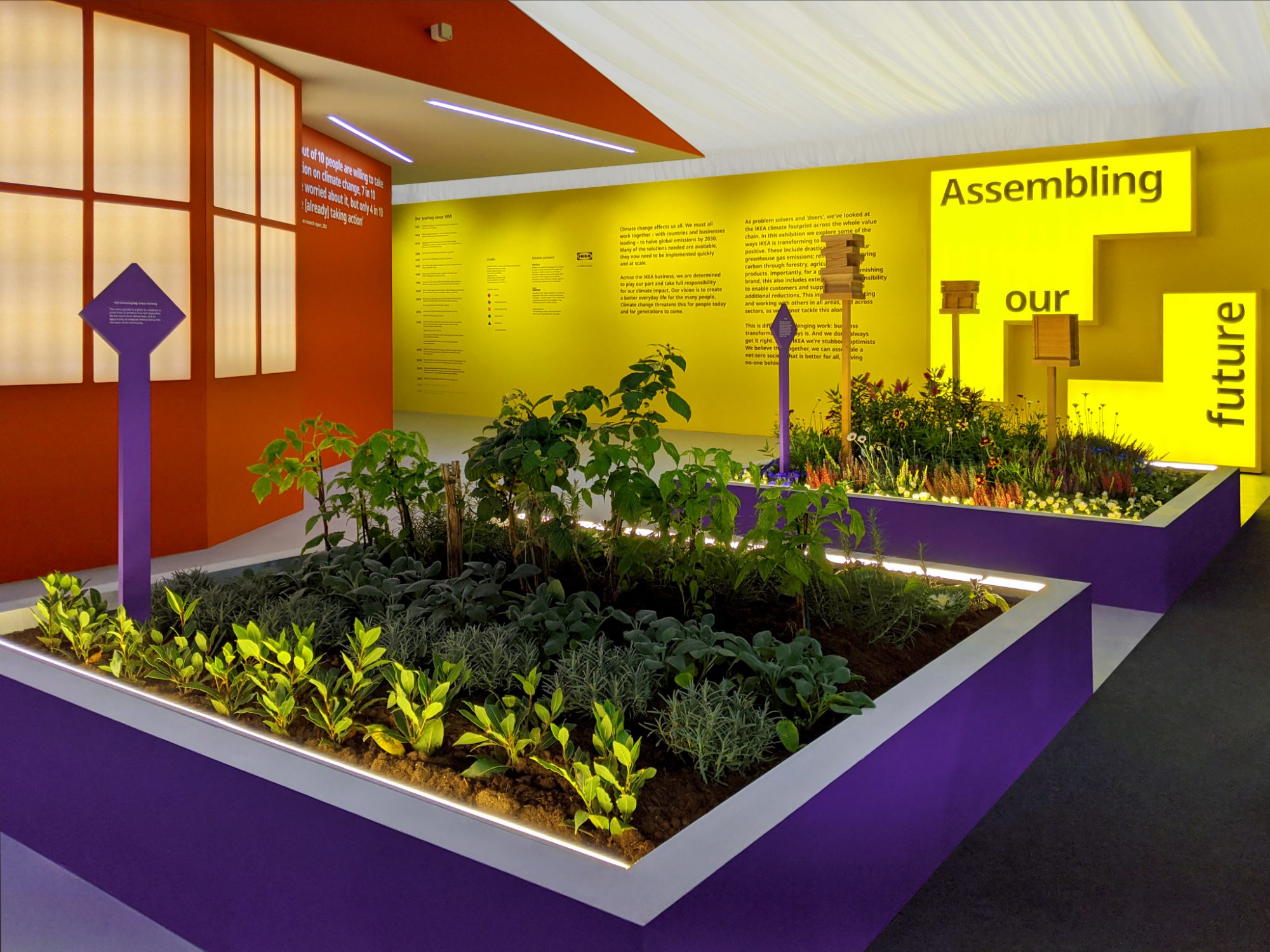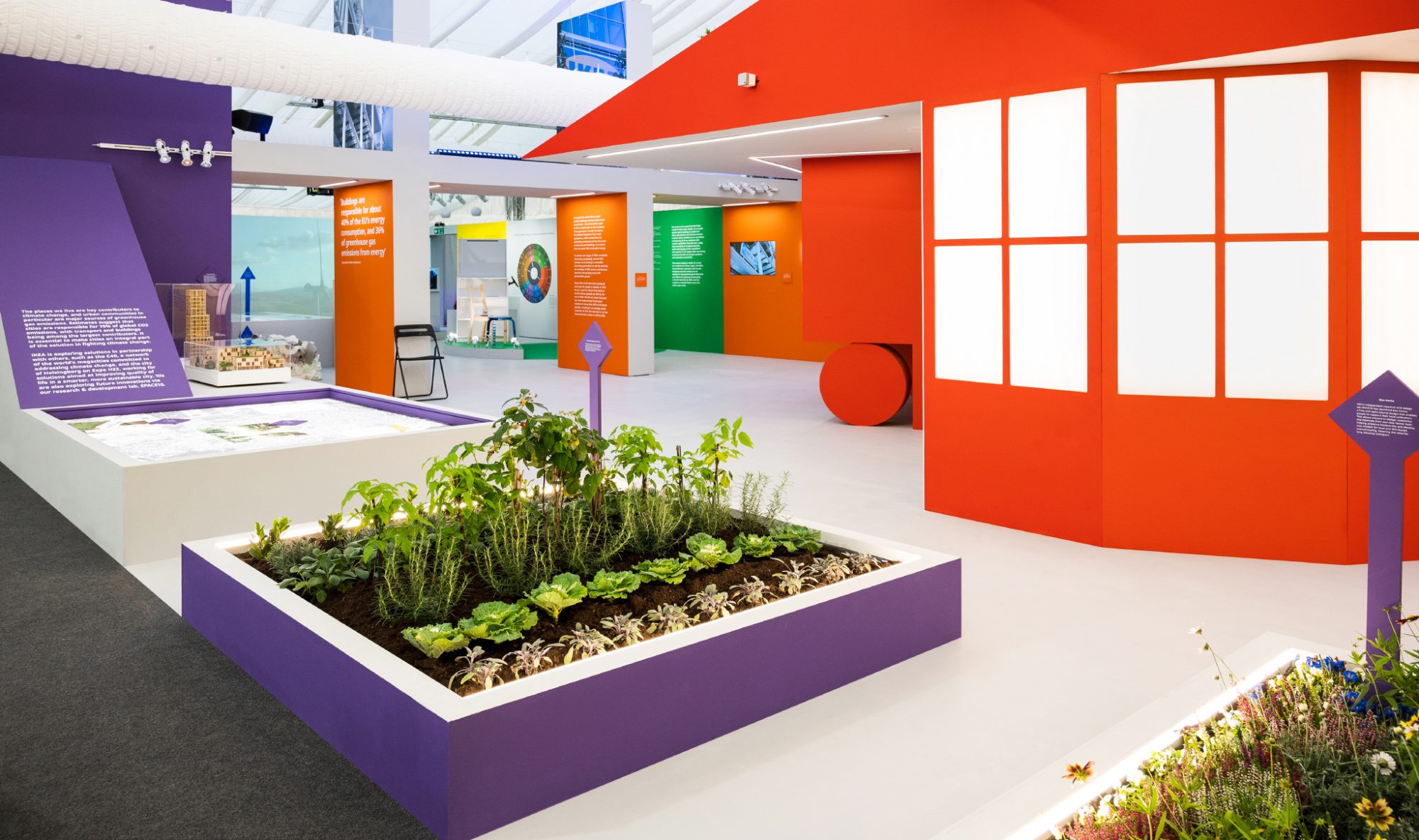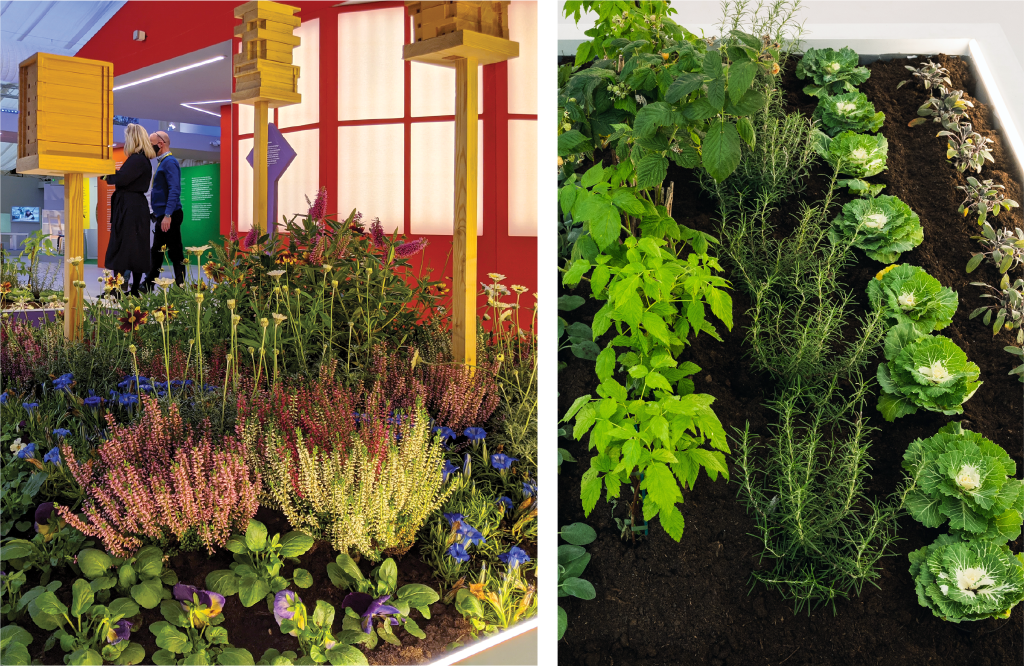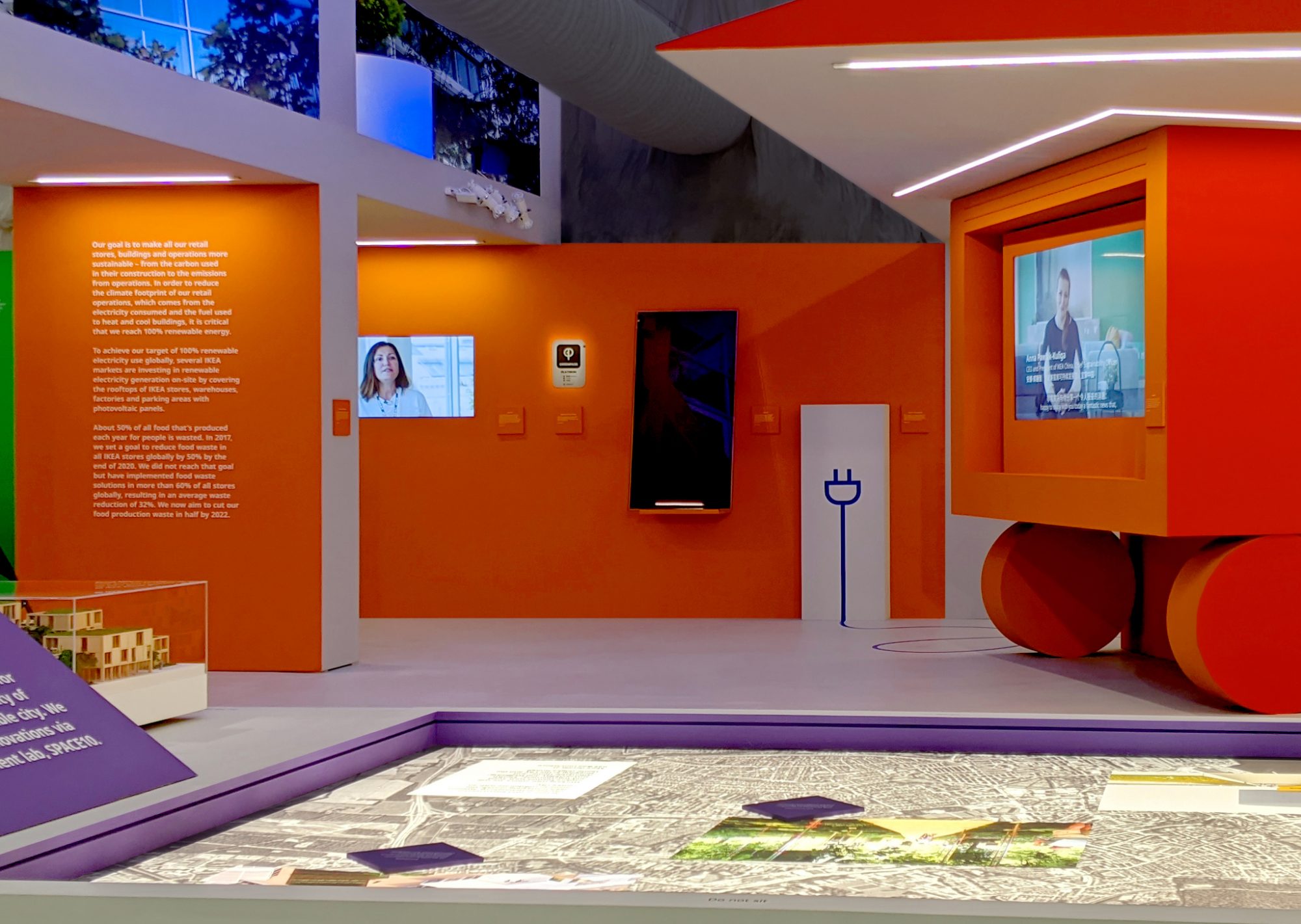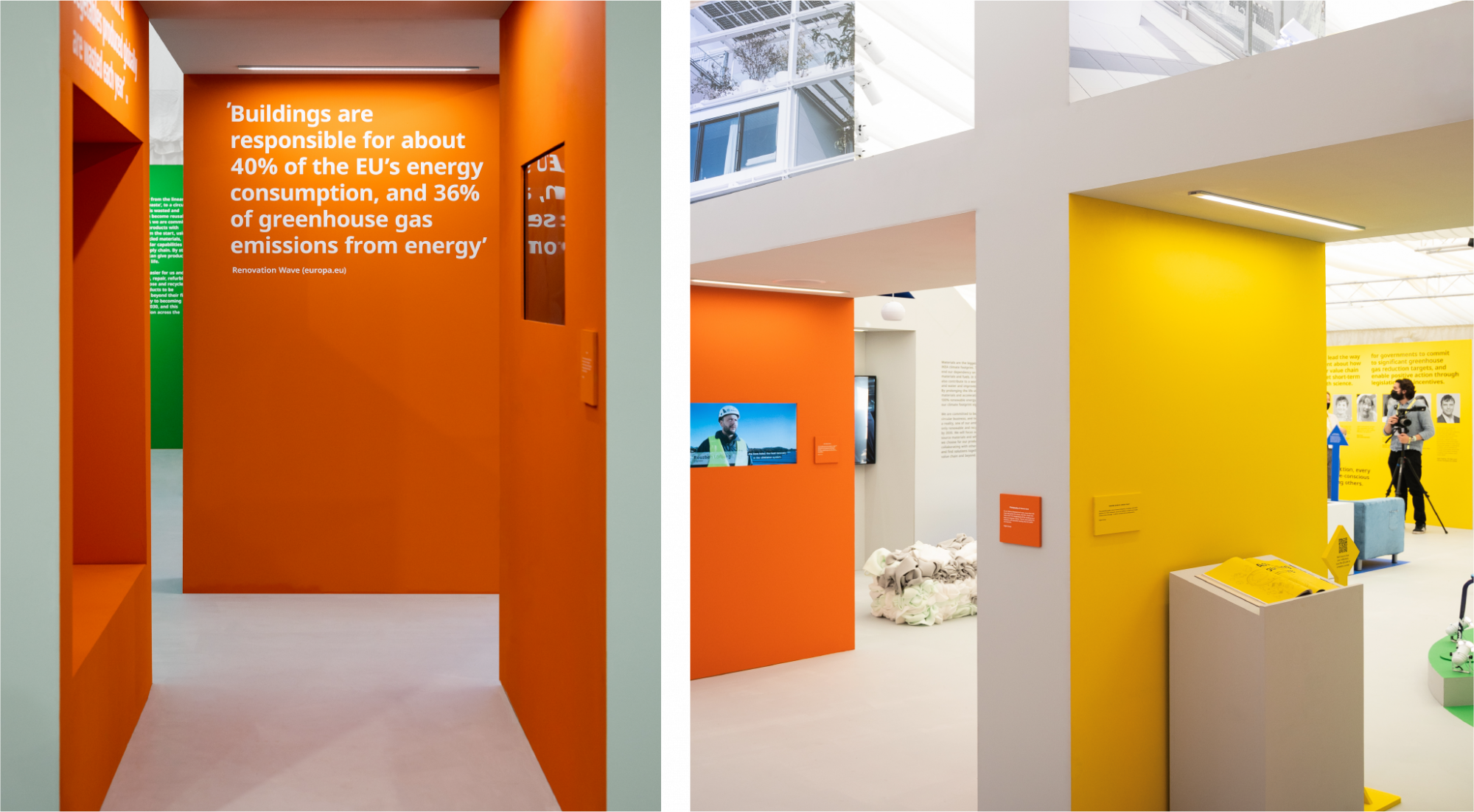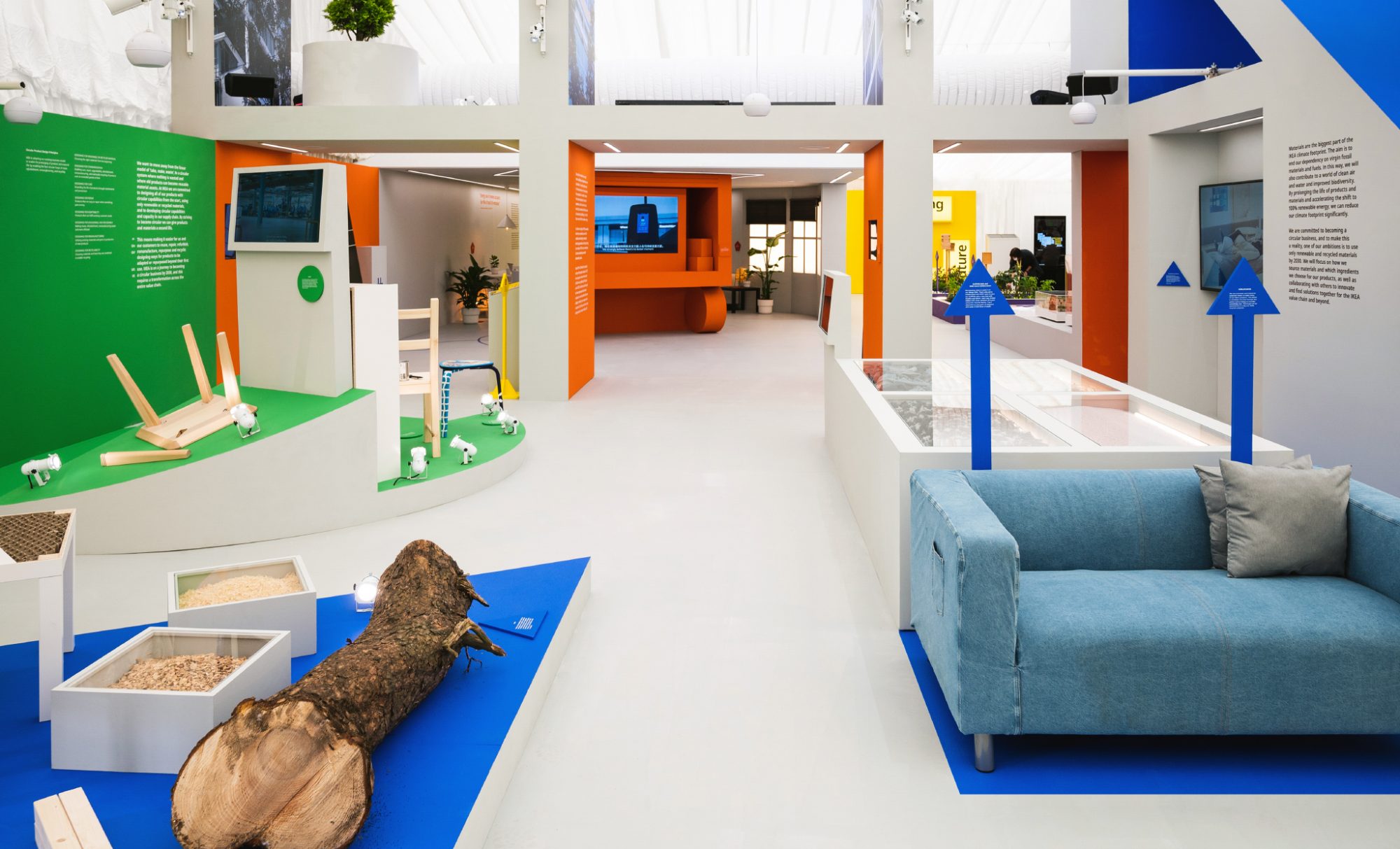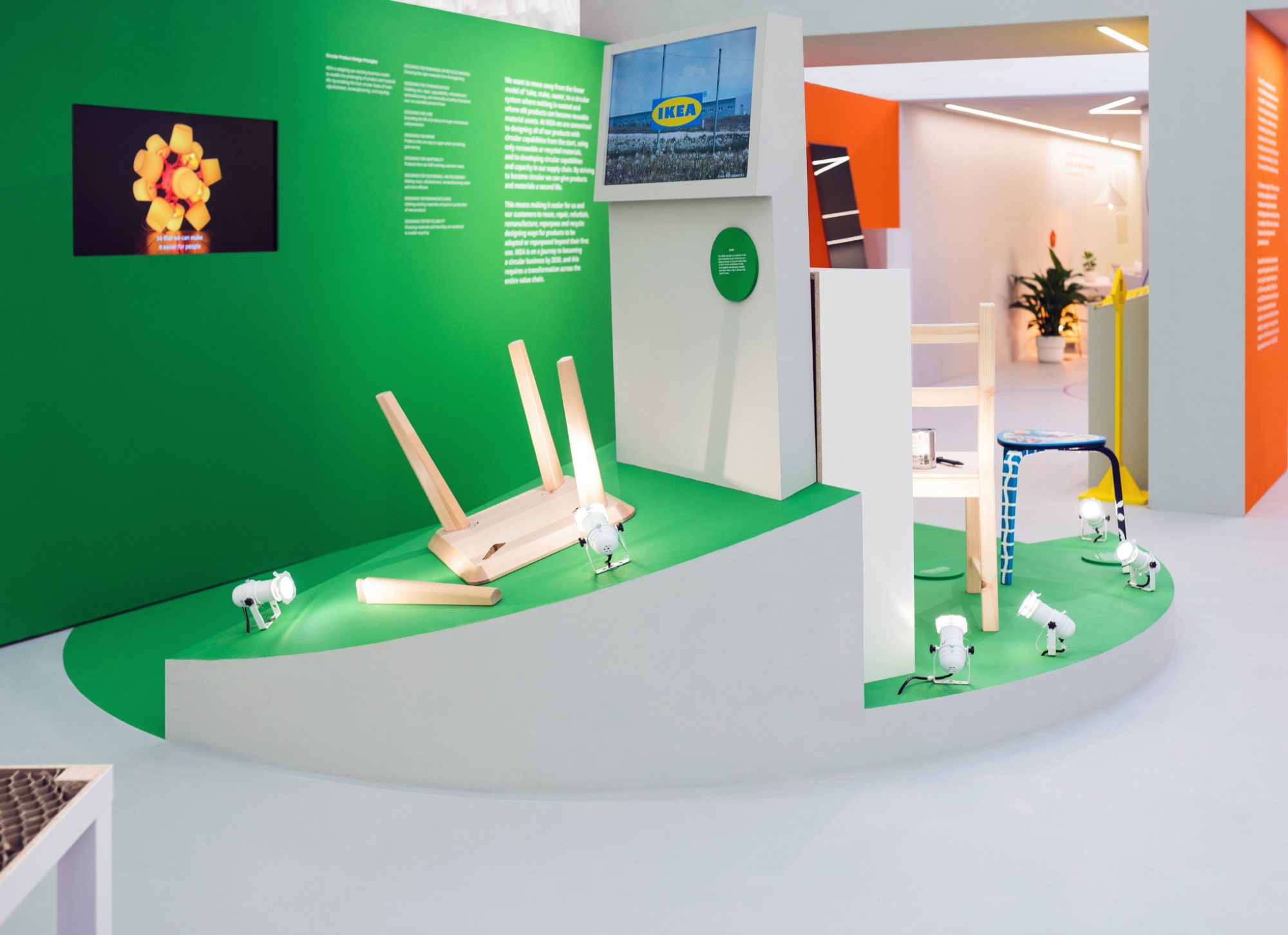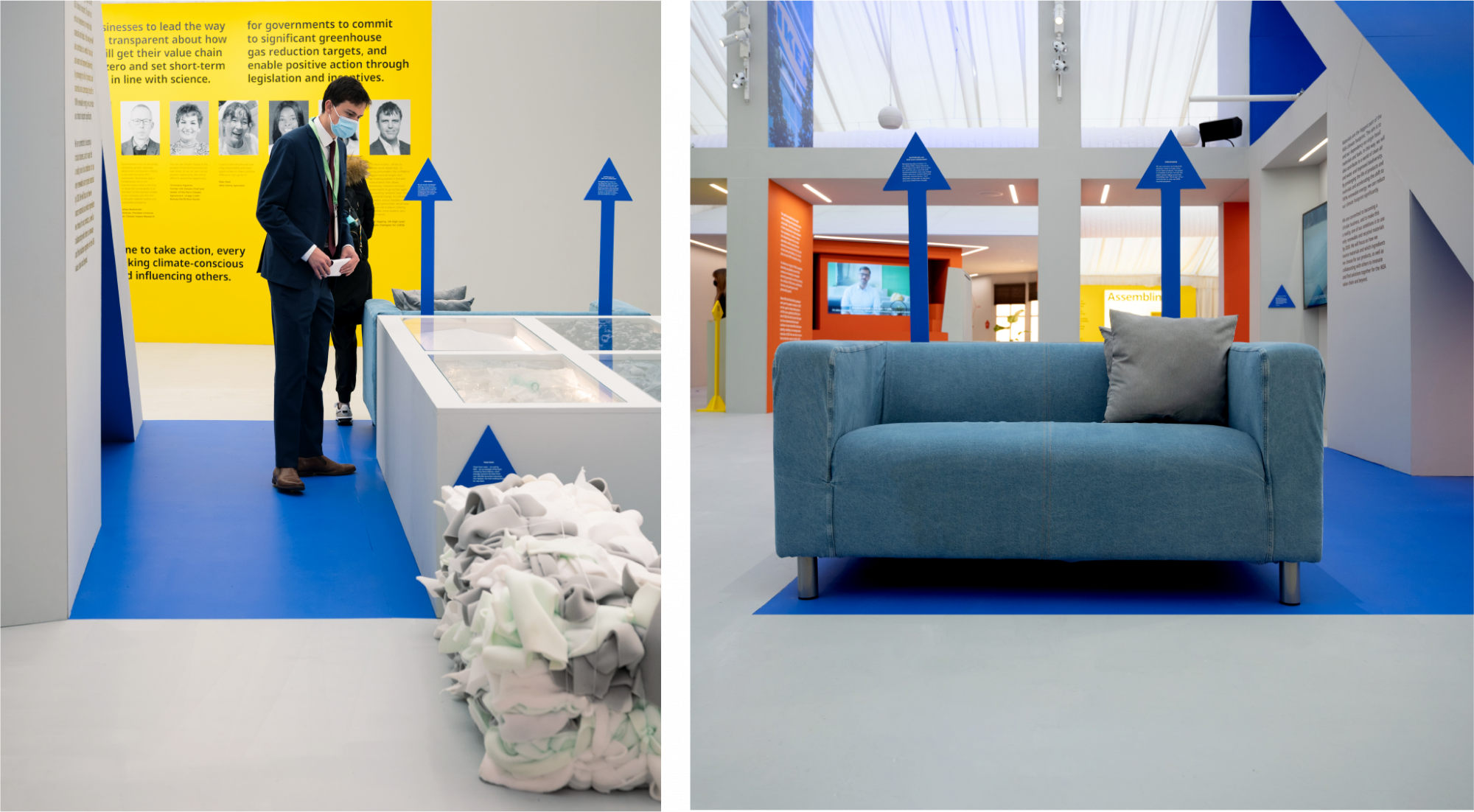 Photoshoot credit: Simon Forsythe for Chocolate Films.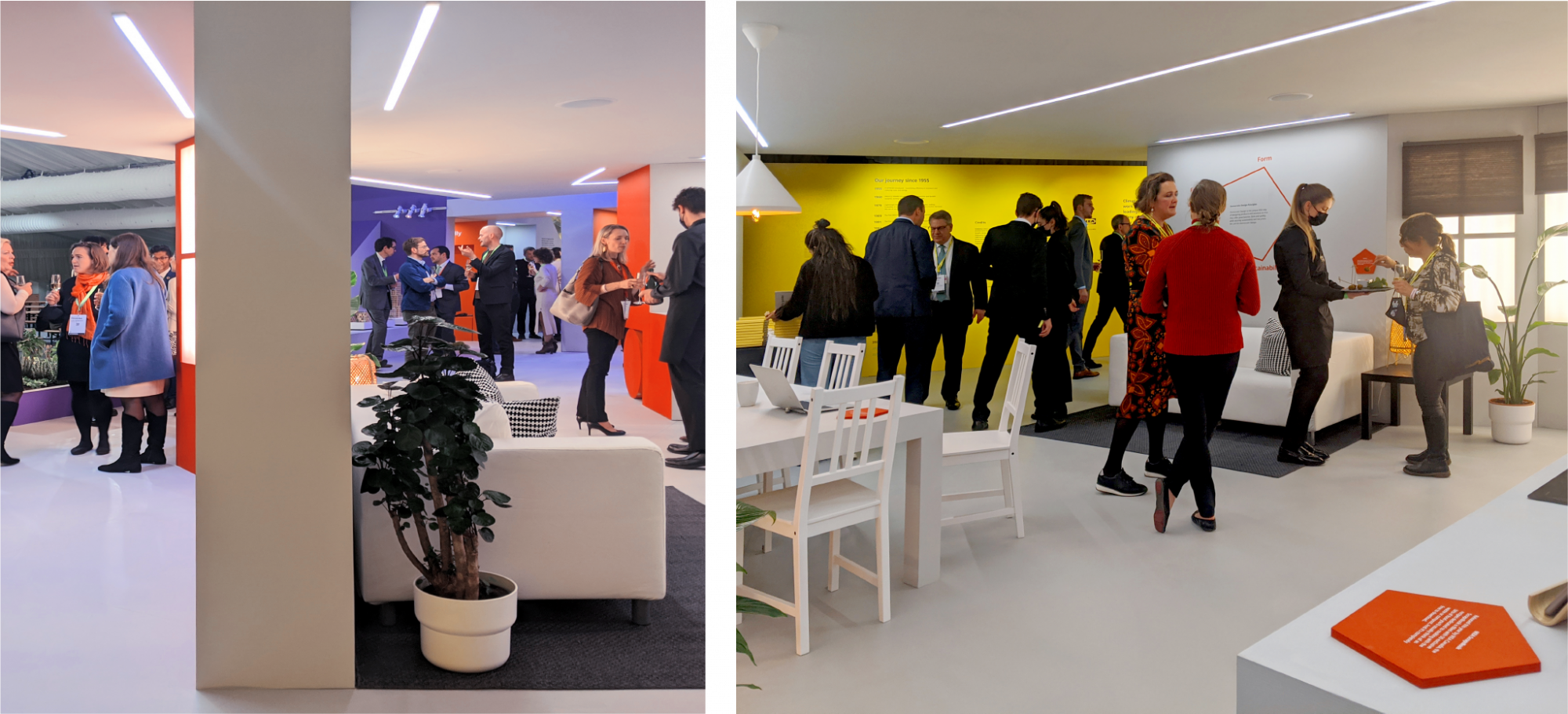 Assembling our Future opens at New York Times Climate Hub.
Acknowledgements
We would like to thank Hege Saebjornsen and Frances Reilly for spearheading this work from IKEA.
We would also like to also thank our brilliant exhibition collaborators: OMMX (architectural design), Daly & Lyon (graphic design), setWorks (fabrication), DHA Lighting (lighting), Coda to Coda (sound design) and Studio Pallister (copywriting).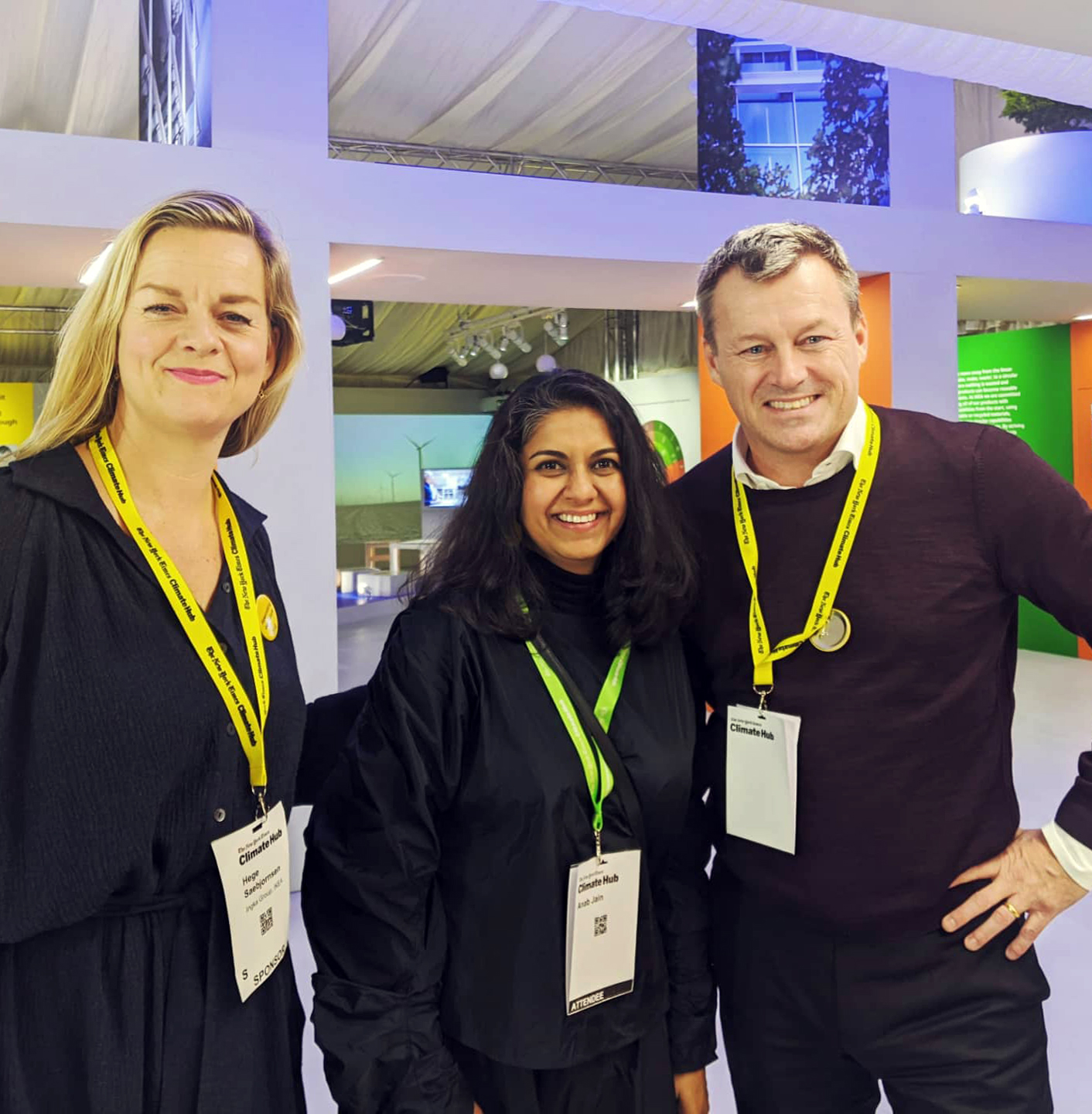 Assembling our Future opens at New York Times Climate Hub. From left to right: IKEA project lead Hege Saebjornsen, Superflux co-founder Anab Jain, IKEA CEO Jesper Brodin. Image credit: Superflux.
Further Reading
To find out more about the exhibition itself please visit the INGKA website here. More details of IKEA's climate positive work can be found on their website.