HOW WILL WE WORK?
Anab Jain, Gerald Bast, Jake Charles Rees, Martina Schöggl
Alexandra Graupner, Stephan Göschl & Jasmine Roth (Cin Cin), Rainer Stadlbauer
One of the most significant societal shifts currently taking place is the transformation of what it means to work and to be a worker. The impetus for this shift is relentless technological acceleration, driven by geopolitical conditions and the free market. Rampant innovations in areas like automation and data management, the backdoor deregulation of the labour market by technology companies like Uber, Handy and Deliveroo make for an atmosphere of anxiety, fear and hopelessness. From the Internet of Things to artificial intelligence, robotics, nanotechnology, drones, and 3D printing: the pace of change to the way work is unprecedented.
The exhibition explores how educational institutions and the cultural sector can use their creativity and influence to develop forward-looking alternatives to the emerging status quo. In this area of study and industry, new thinking, research and ideas are emerging almost every day. Policies such as universal basic income and the four day working week are exploring a different meaning of the terms "work" and "worker."  
It is against this backdrop that How Will We Work? interrogates the contemporary, contributes to the wider public discourse, and asks: What can we do to shape this new frontier, before it shapes us?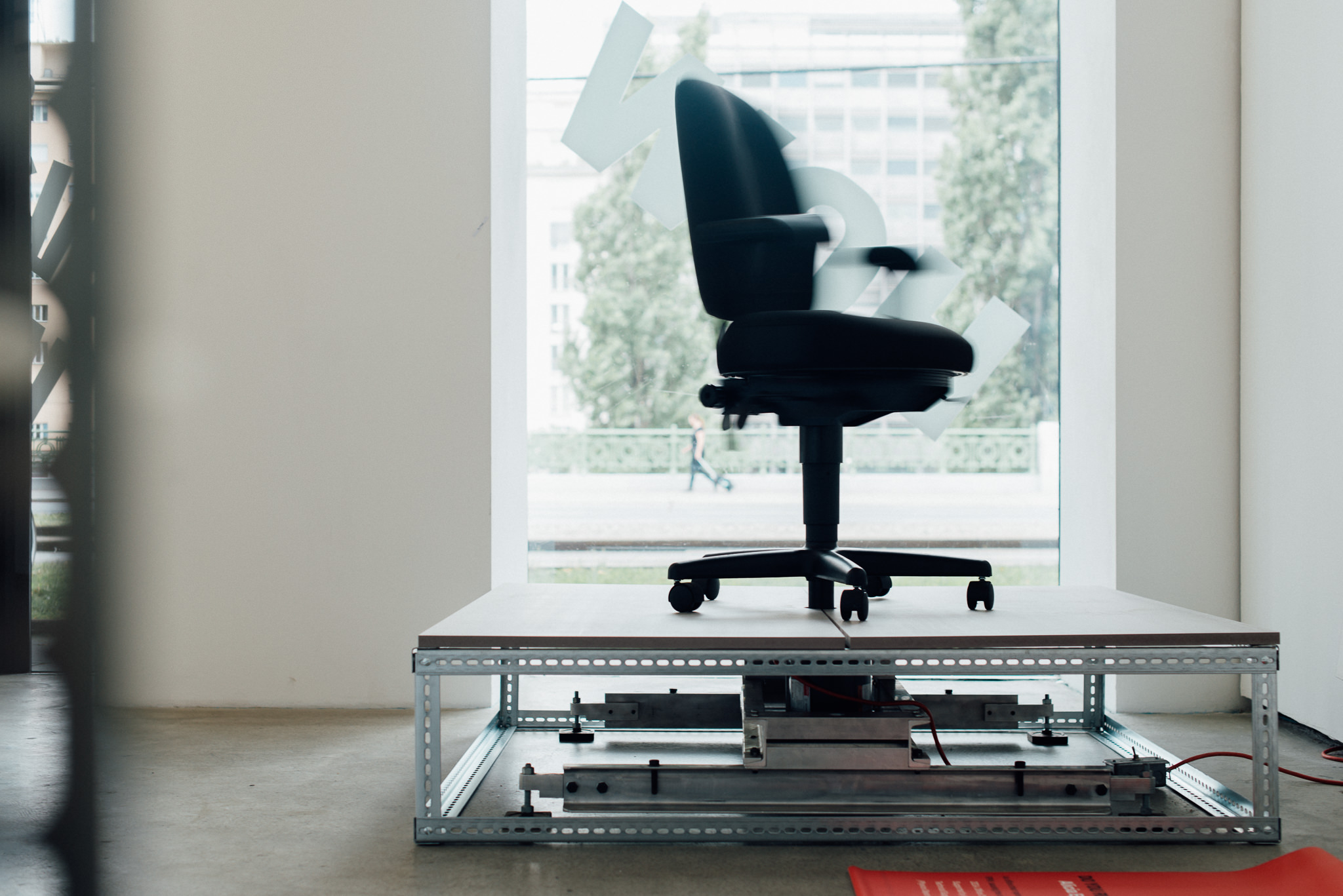 "Do You Realize?" Alicia Eggert
The show is split into three different sections which investigate the contemporary and imagine the future.
Overworked
The workers of today are confronted with fear, anxiety, and angst about their future. From headlines such as "10 million jobs will be replaced by robots in the next 15 years" and "Rise of robotics will upend laws and lead to human job quotas" to investigative exposés on modern-day slavery in factories around the world: Will our ability to sell our own labour soon be as obsolete as last year's tech?
The first room of How Will We Work? explores how the media portray our contemporary working conditions. It presents glimpses of research from academia, think tanks, and labour organisations that are developing the future of employment rights and practices. Precarious working conditions, the "uberization" of workplaces, and the emergence of the robot rights movement have already slipped into our lives. Given this deluge of often contradictory information, how can we better understand the implications of this shift on our own lives?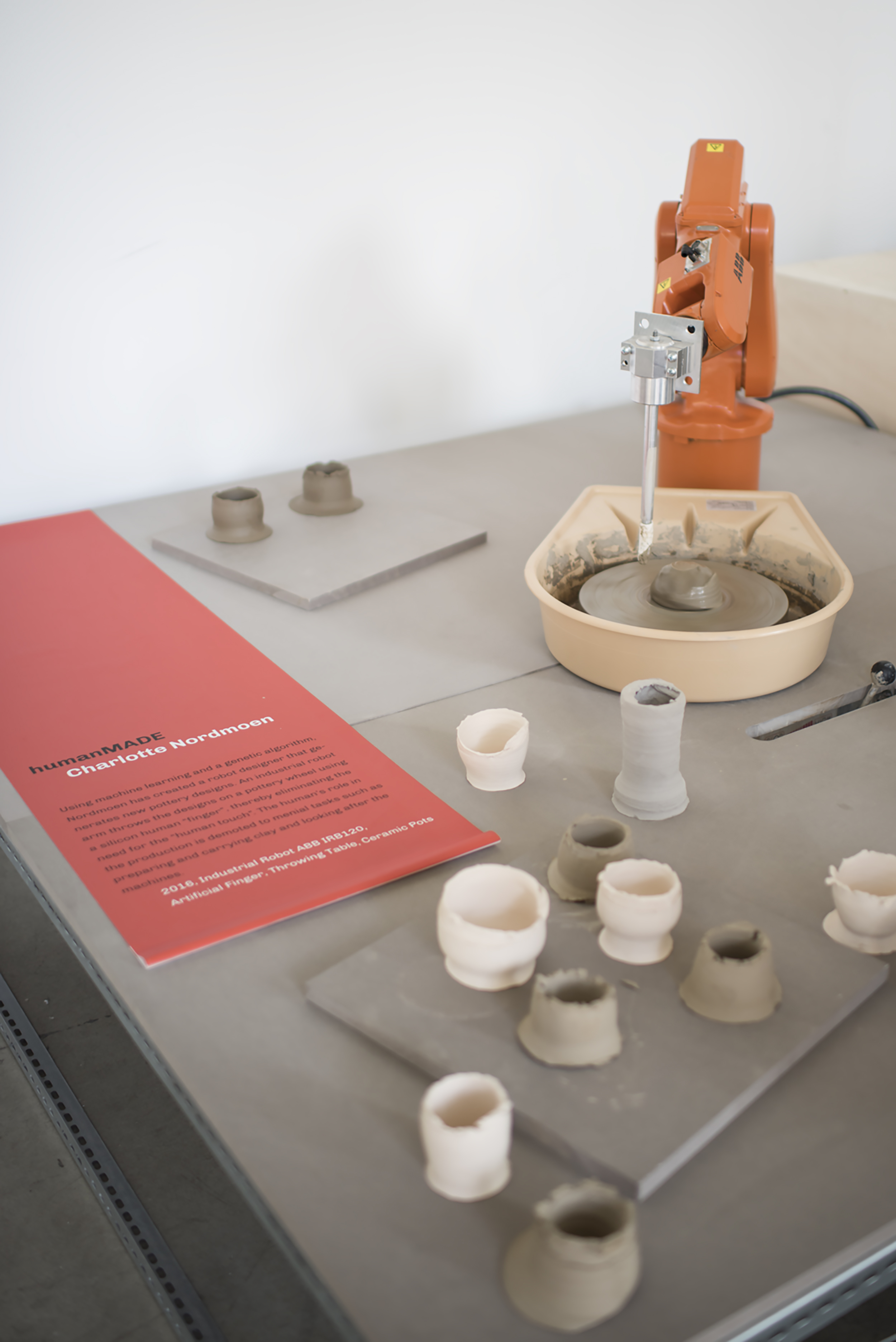 Examining Work
The second section of our exhibition challenges the ongoing discourses around the future of work. We present provocations, mediations, interventions, and alternative visions from artists, designers, technologists, researchers, activists, and writers who have been interrogating this frontier.  
We have brought together work that considers vending machines that can help you earn money while you wait for your bus, computer programs that make you less efficient in the workplace to get back at unethical employers, and studies of new automated ports, professions and processes. Projects in this section give us an opportunity to reflect on the underlying complexities regarding the future of work, technological acceleration, post-capitalism, and human agency. This is both urgent and necessary in order to move beyond utopian and dystopian visions of the future of work, so we can develop the critical ability to act today.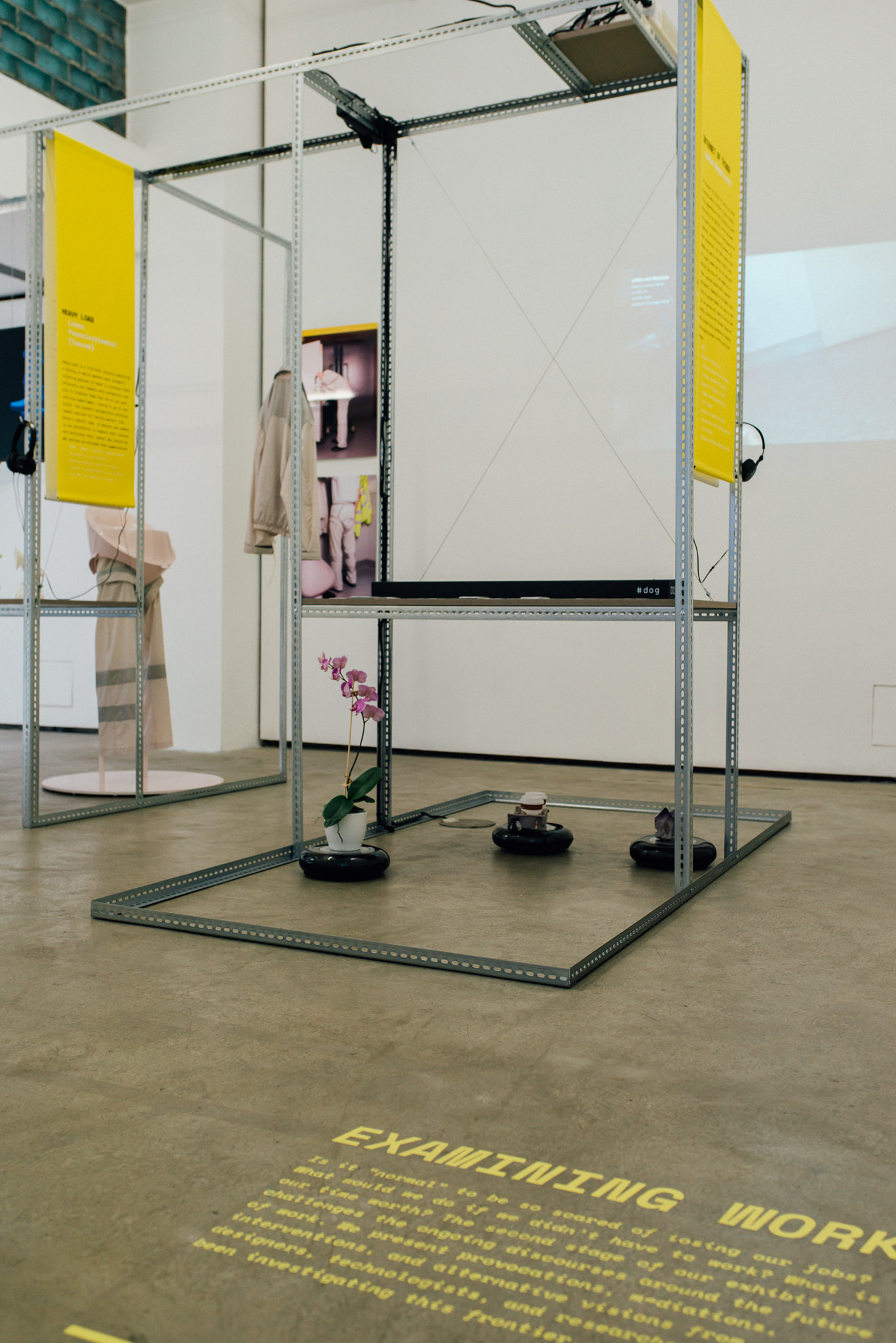 "Internet of Things 2, 3 and 4" Addie Wagenknecht (Floor)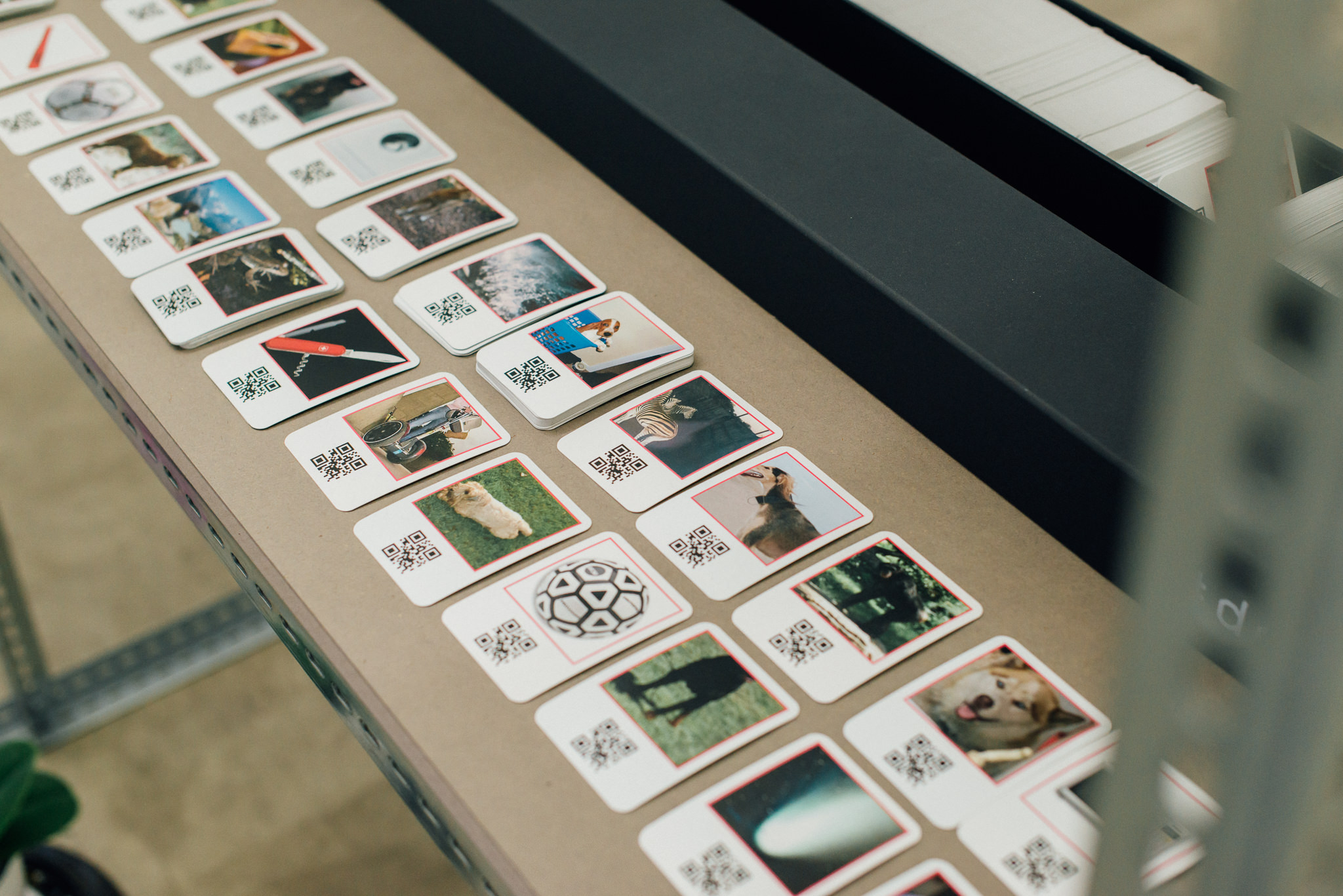 "TraiNNing Cards" automato.farm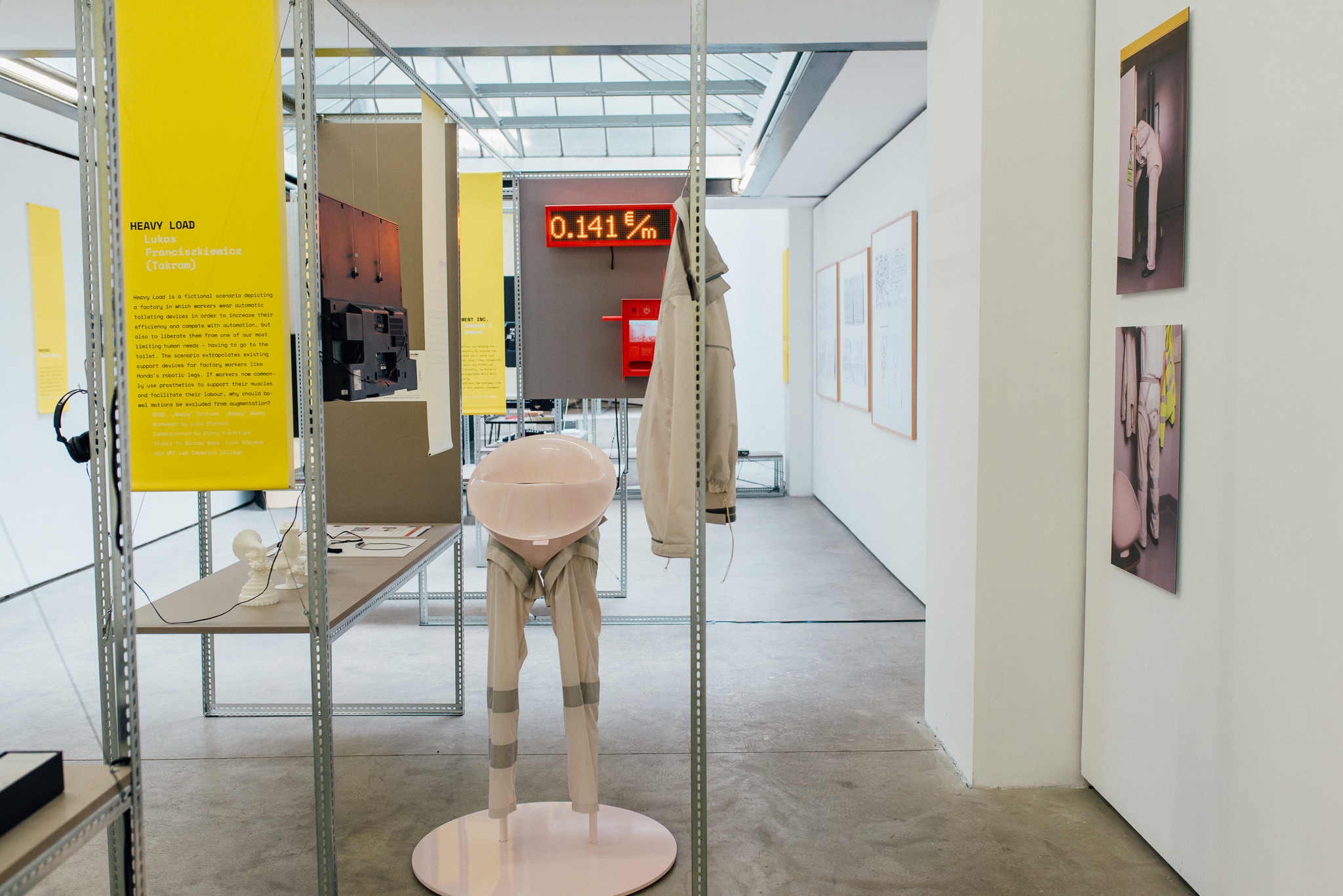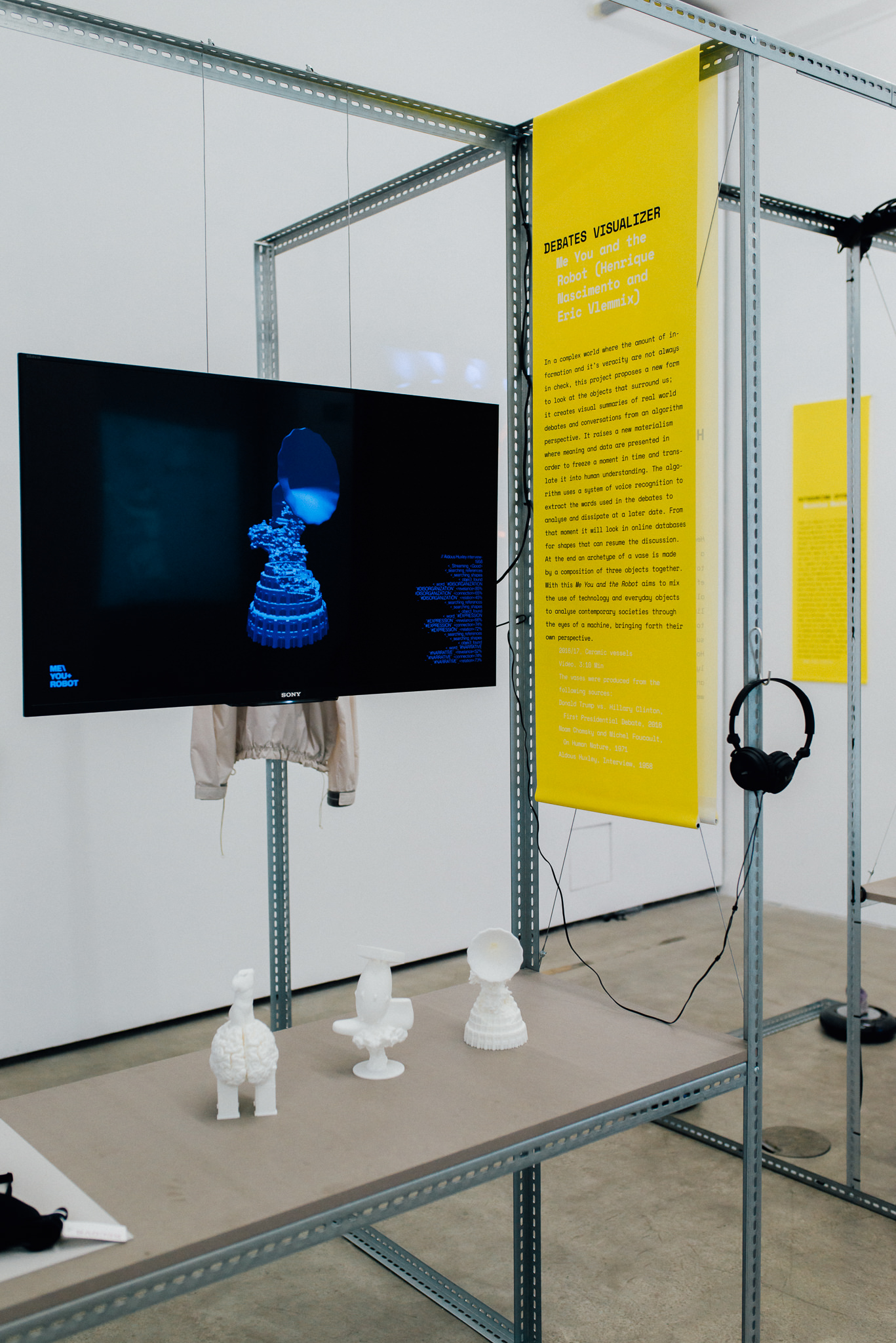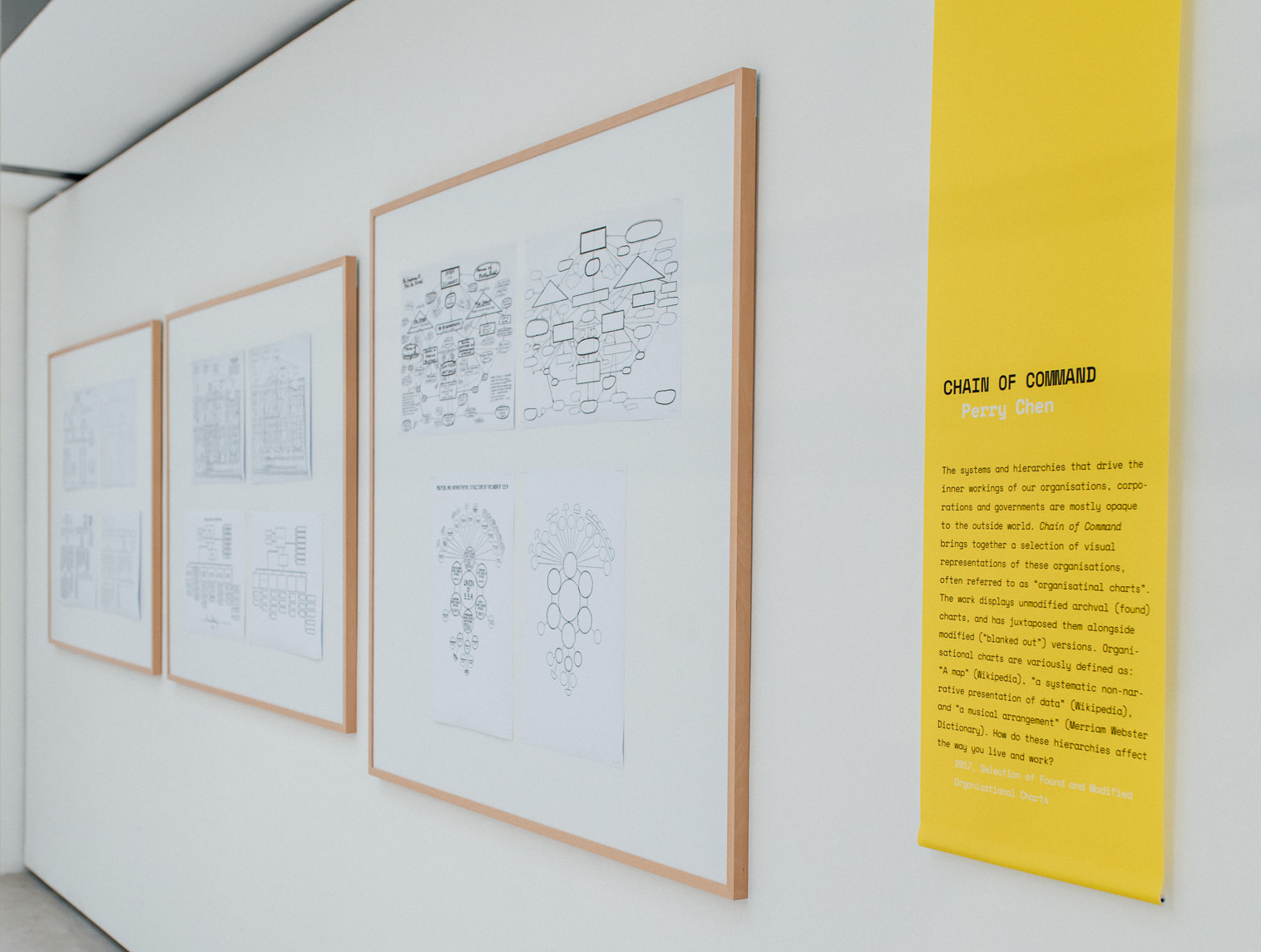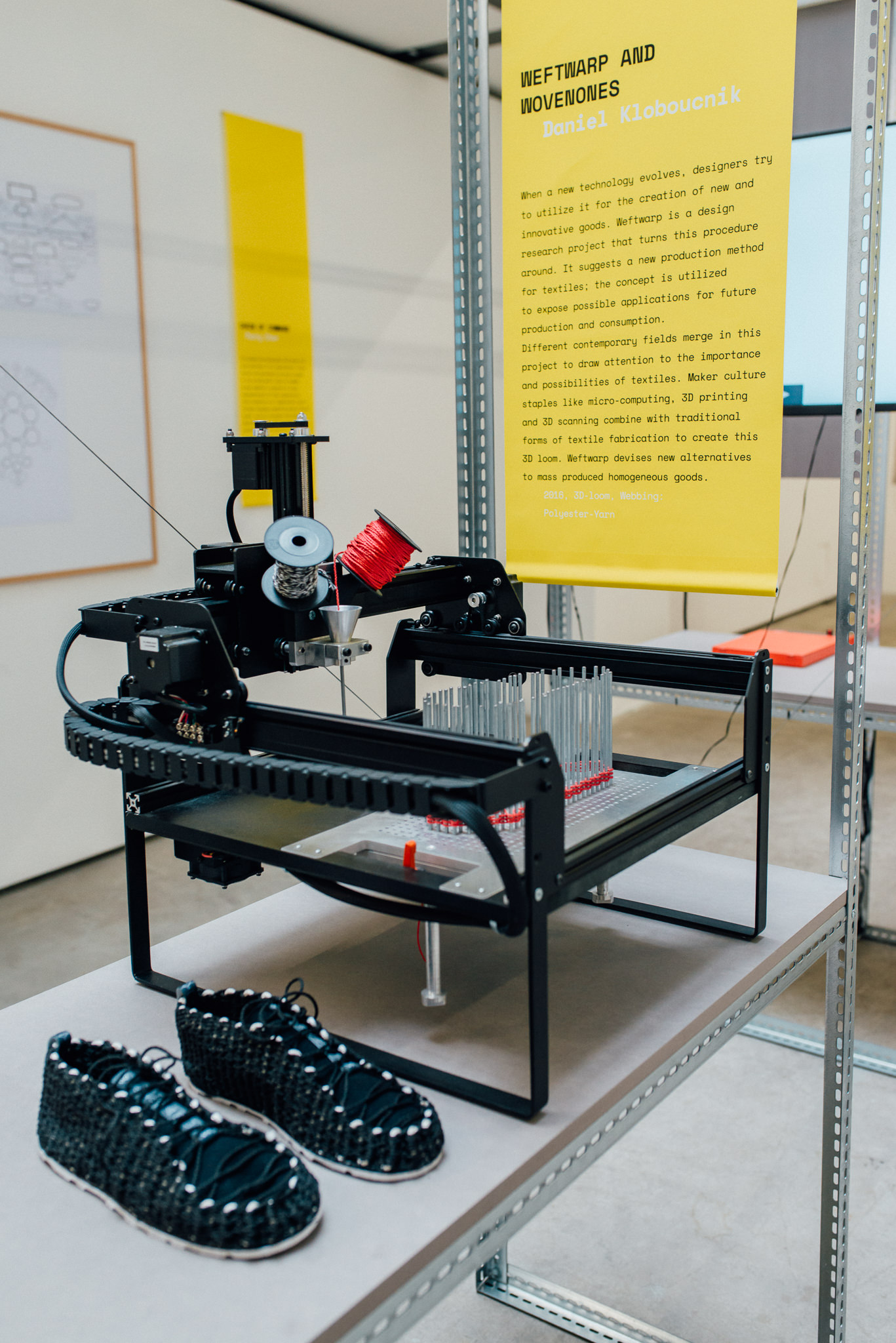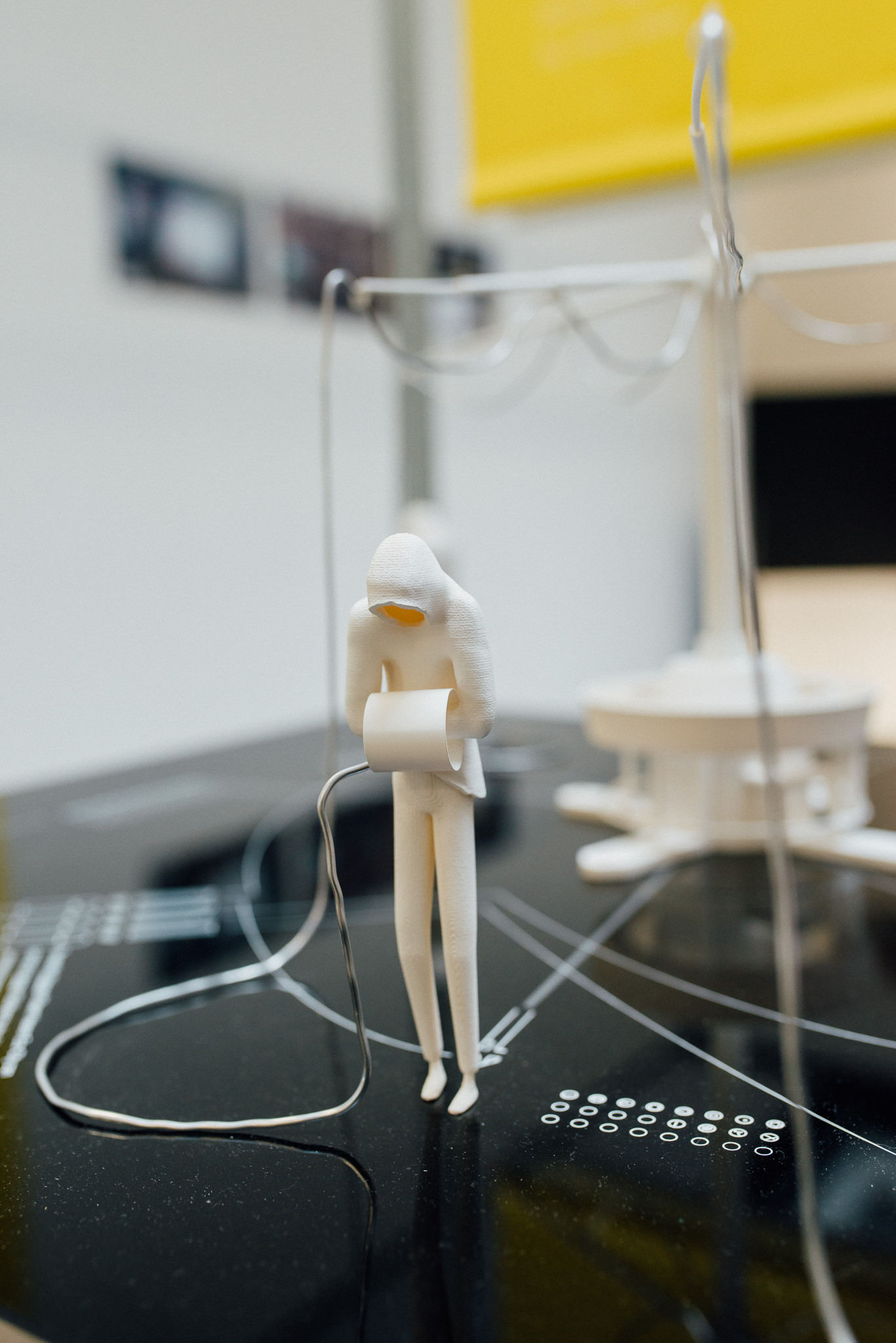 "Mercenary Cubiclists" Tobias Revell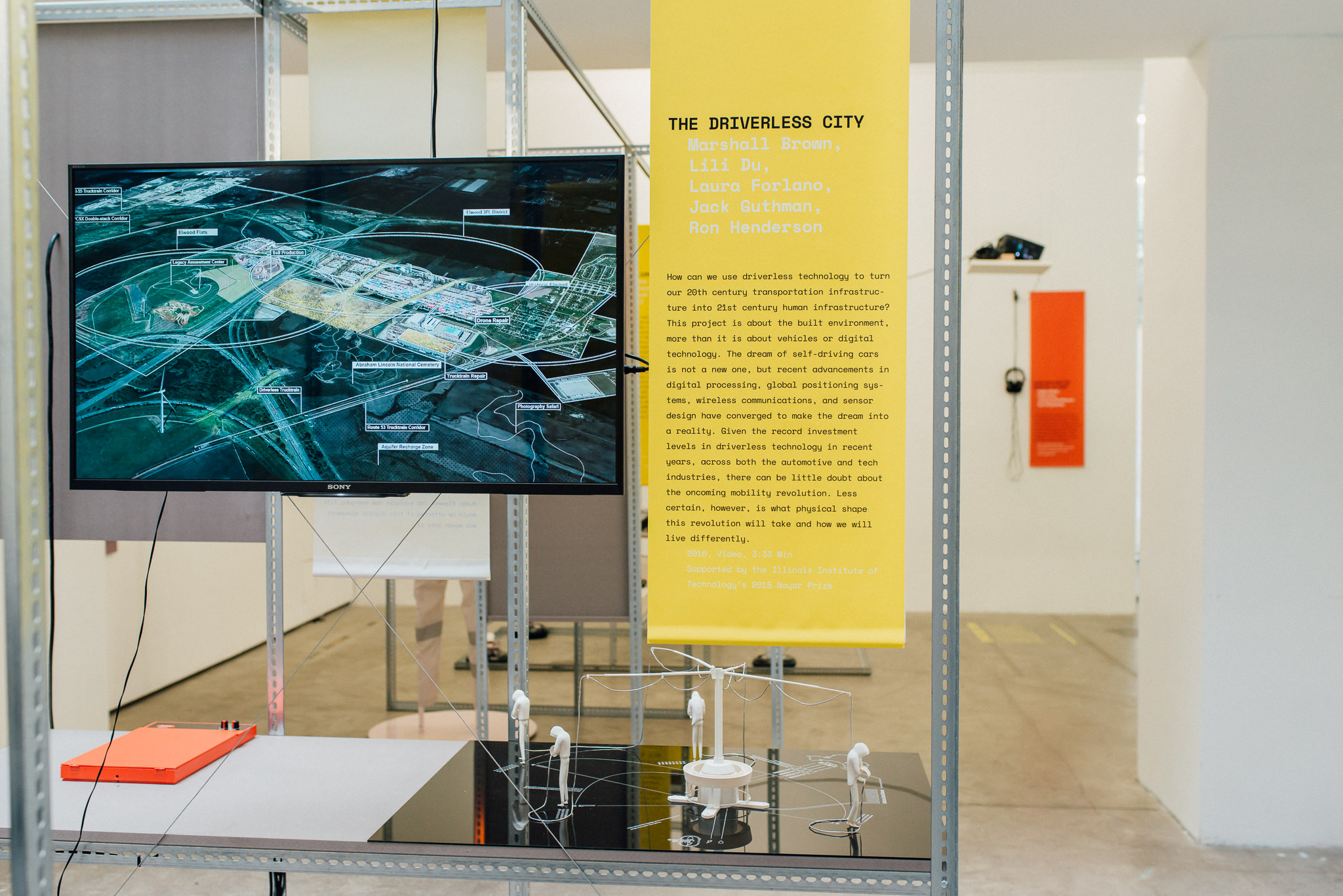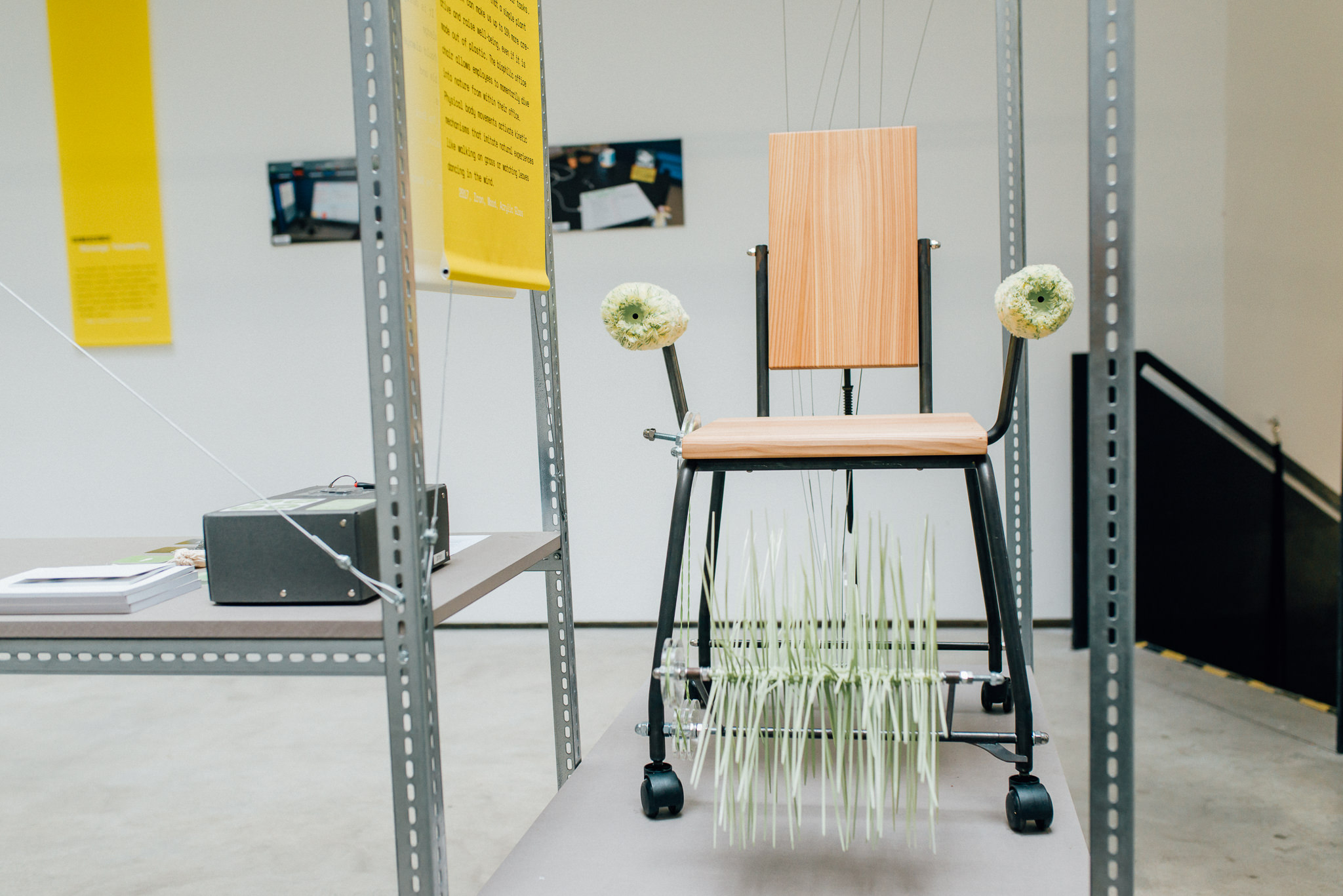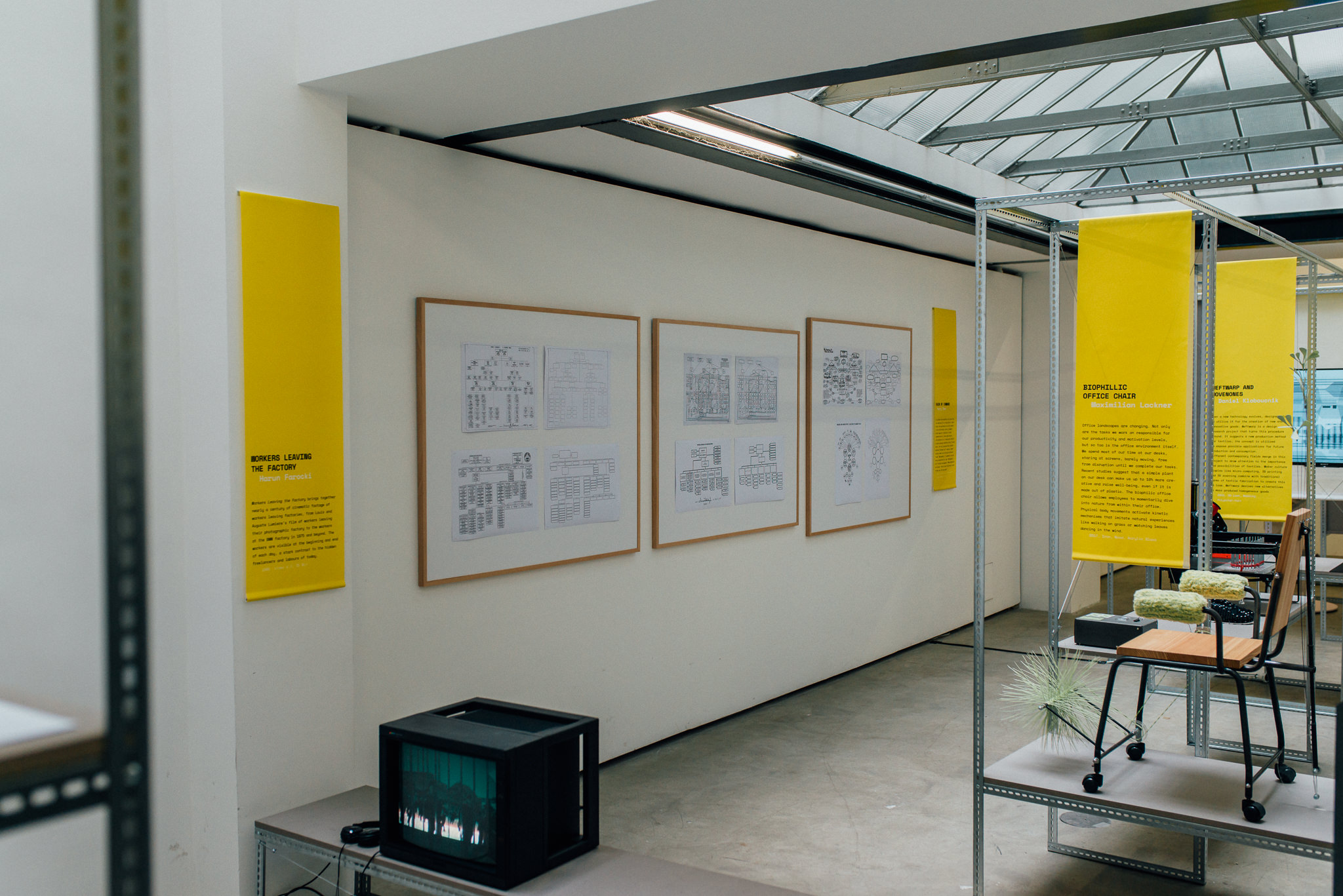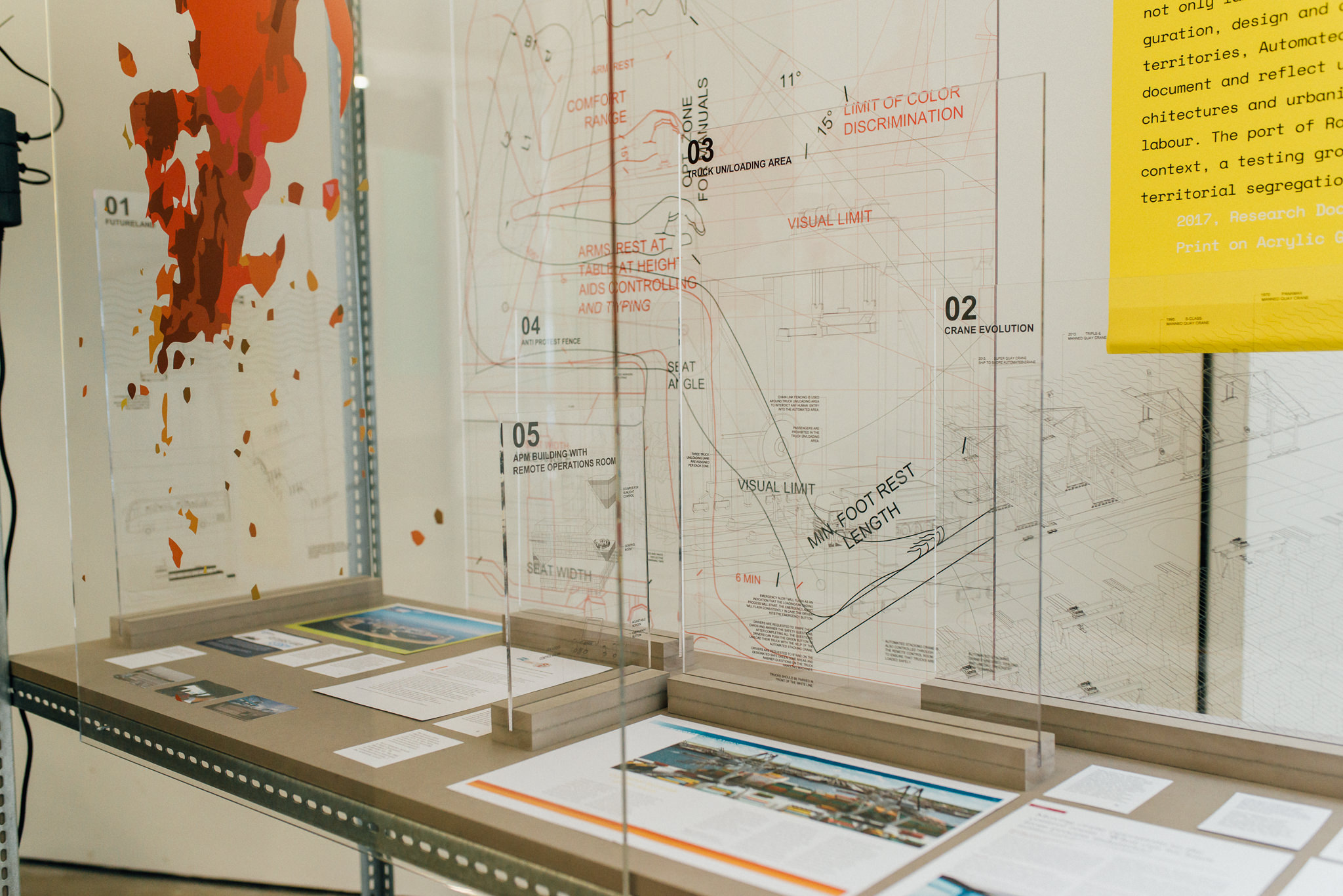 "Automated Landscapes" Het Nieuwe Instituut Rotterdam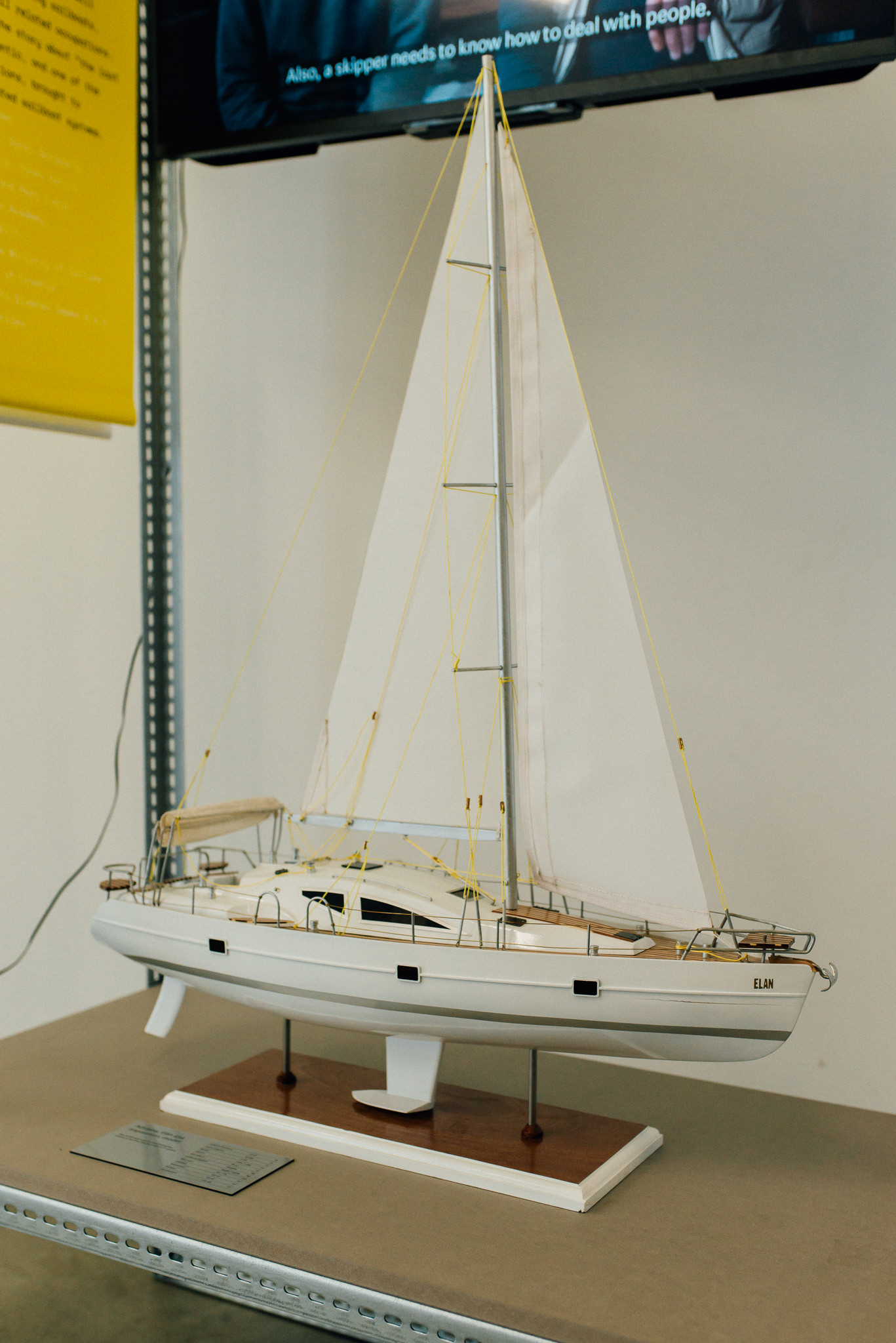 "The Last Mediterranean Skipper" Ivica Mitrović and Oleg Šuran
Reimagining Work
Despite the sensationalism, the hype, and the hard facts: What is the true nature of work? Where does it begin, and where should it end? What is the joy of work? Do we need work to develop our own sense of dignity and purpose? In the final part of How Will We Work? we start by showing how artists, designers, and makers explore the notion of human work. Work that is not about efficiency, replication, and productivity, but instead about learning, discovering, inspiring, and indeed, becoming more-than-human.
We want to encourage universities and educational institutions to work with decision makers to play a critical role in this discussion, as they actively prepare the next generation to join the global workforce. Make no mistake, this exhibition is a call to action: we must collectively act now, so we can determine how we will work.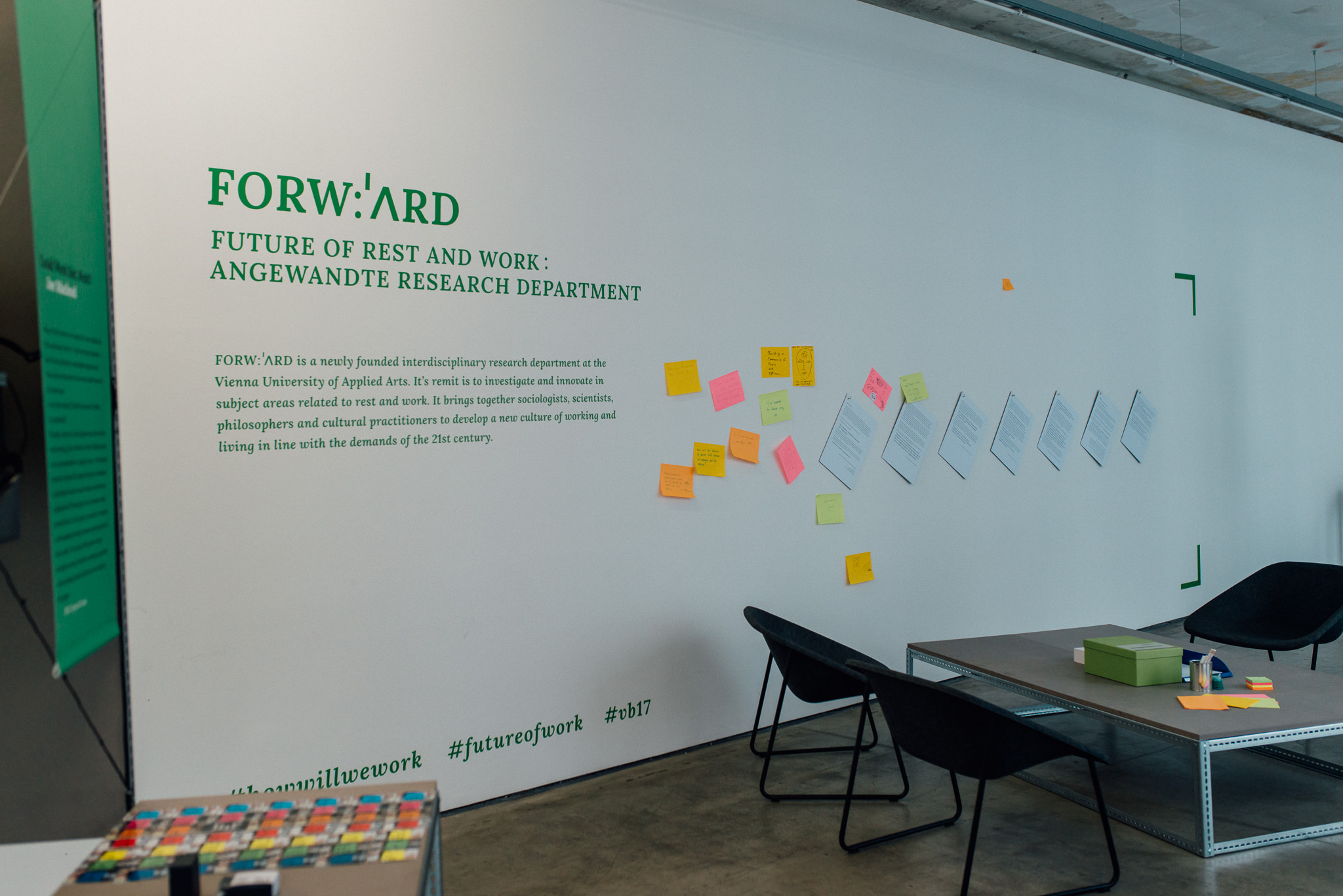 The show is the launchpad for an experimental new research department based the University of Applied Arts in Vienna. FORW:'ARD (Future of Rest and Work: Angewandte Research Department) launched on the opening day of exhibition and is currently inviting proposals for research into the interdisciplinary fields of rest and work.
You can download your own application form and post it to the address marked on the sheet.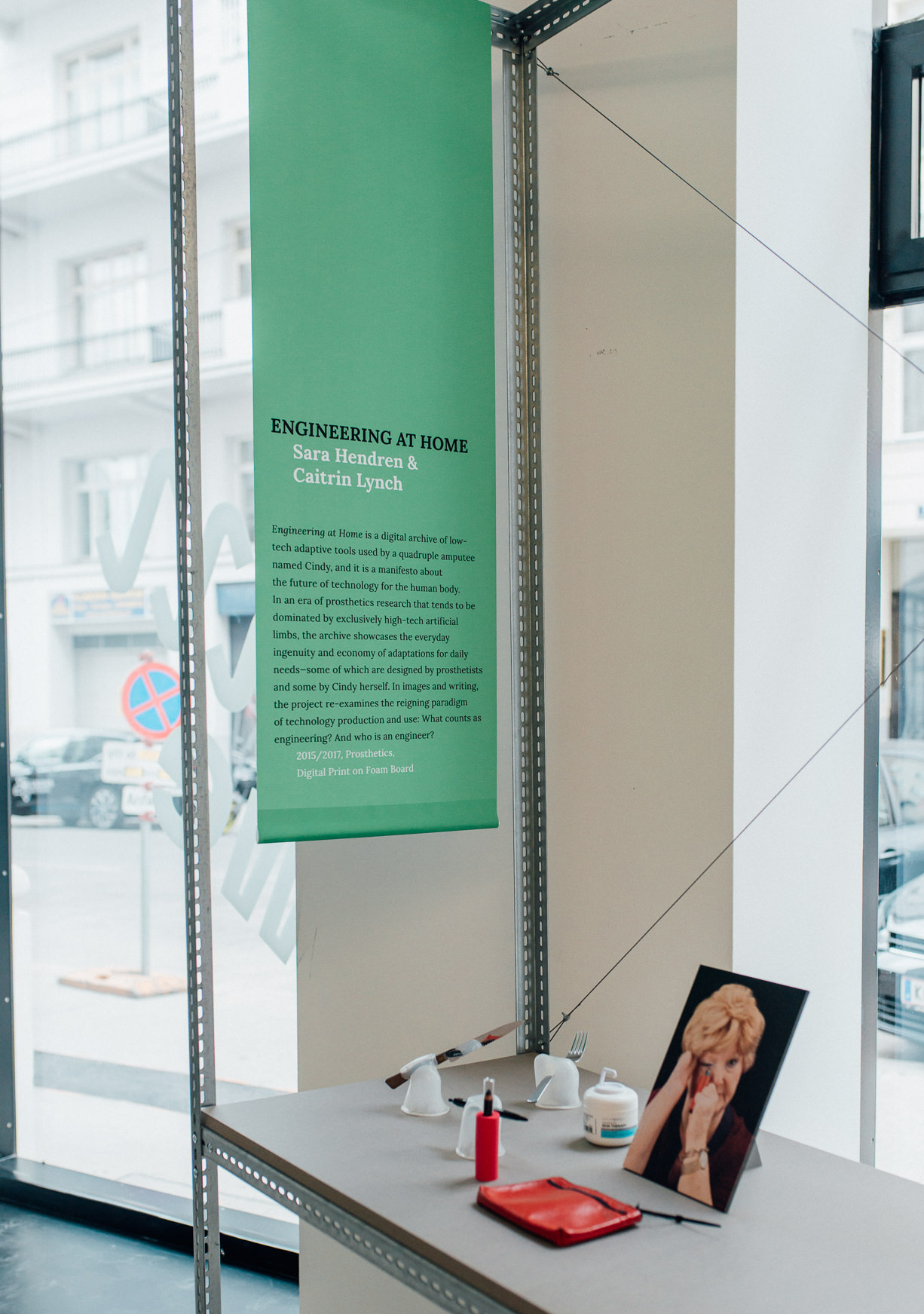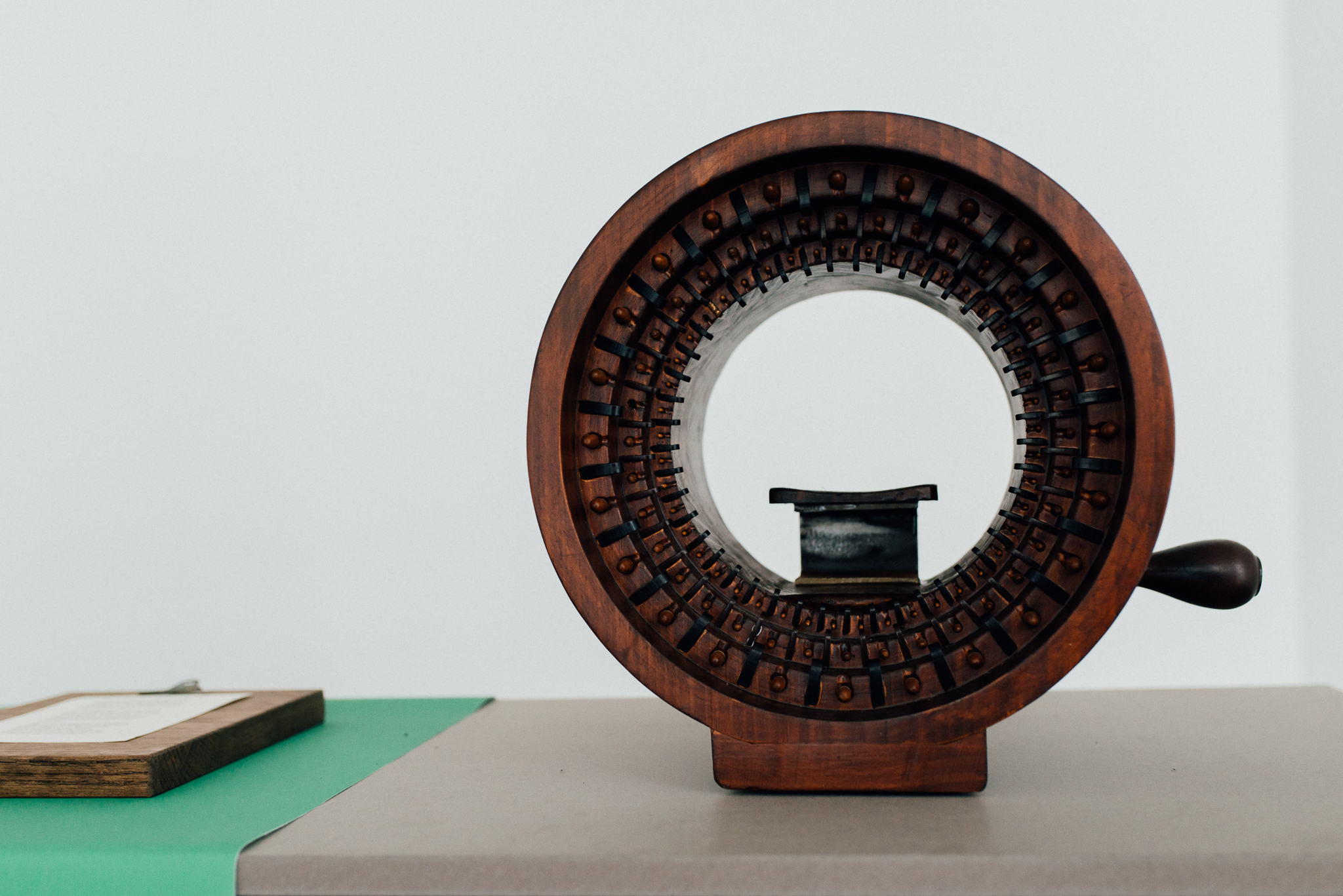 "BoneKnitter II" Anne Galloway & Dani Clode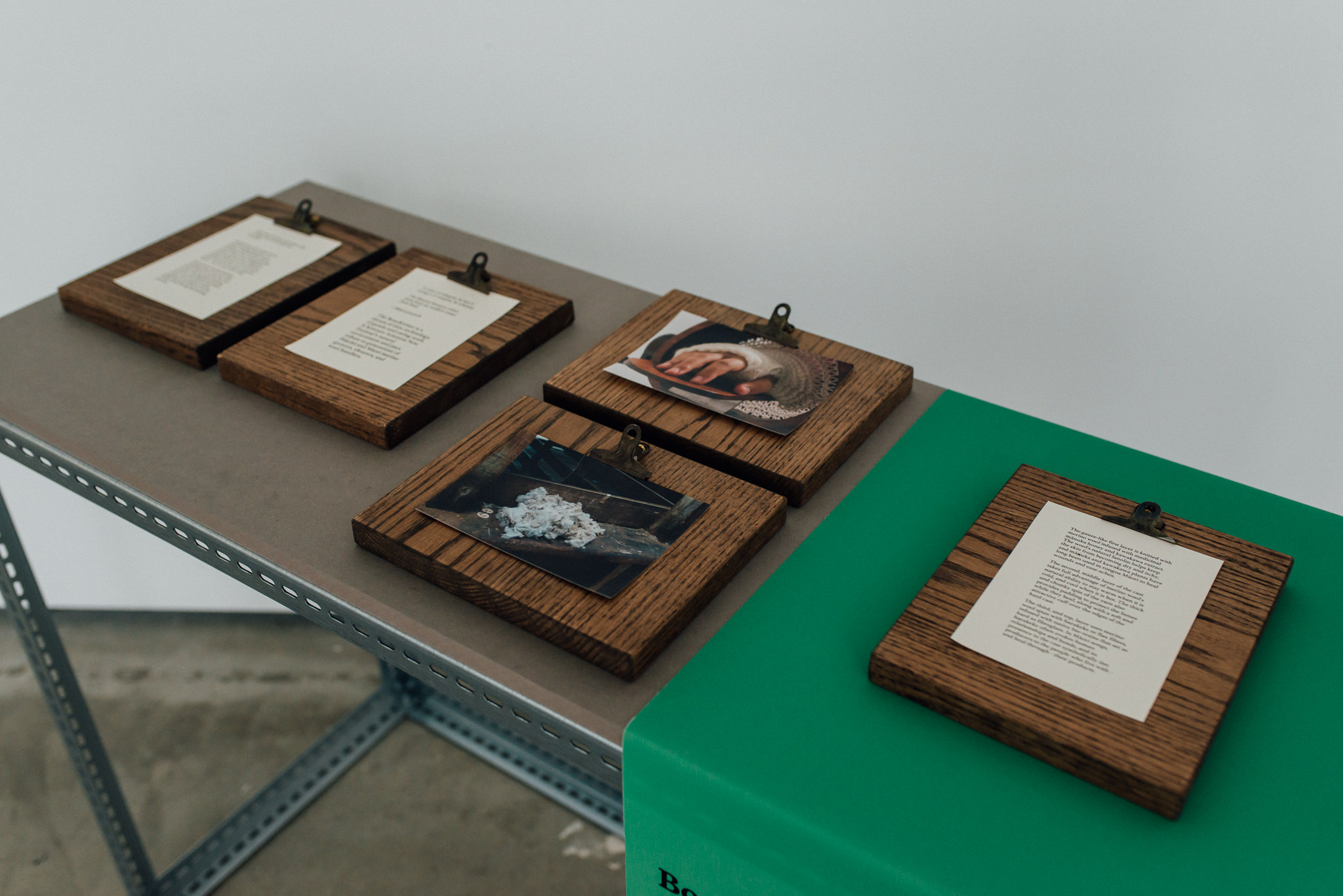 "BoneKnitter II" Anne Galloway & Dani Clode
How Will We Work? presents the labours of creatives and cultural workers who are uniquely positioned to help us imagine alternative ways of working, resting and living. The exhibition explores how this kind of thinking, making and doing can benefit those with traditional working lives. How can research in the arts and social sphere bring forth a revolution in work? The show provokes, questions and reflects on the work we need to do to secure the futures we want.
The show opened to the public on the 21st June 2017 and will run through to 27th September at the Angewandte Innovation Laboratory (AIL) 3 Franz Josefs Kai, Vienna. The gallery is closed during August.
Featuring works by: Morehshin Allahyari & Daniel Rourke, automato.farm, Stephan Bogner & Philipp Schmitt, Perry Chen, Common Works, Design Friction, Alicia Eggert, Harun Farocki, Laura Forlano, Marshall Brown, Lili Du, Ron Henderson & Jack Guthman, Lukas Franciszkiewicz (Takram), Alexandra Fruhstorfer, Anne Galloway & Dani Clode, Ian Gwilt & Joe Rolph, Sara Hendren & Caitrin Lynch, Het Nieuwe Instituut Rotterdam, Daniel Kloboucnik, Maximilian Lackner, Sam Lavigne, Lemmings, Liquid Factory, Joe Macleod, Nicholas Masterton, Tim Maughan, Me You and the Robot, Ivica Mitrović & Oleg Šuran, Charlotte Nordmoen, Normally, (OFFTIME), Johanna Pichlbauer, Fabio Hofer, Felix Lenz & Jekaterina Shipilenko, Tobias Revell, Strange Telemetry, The UK Digital Cabinet Office and Government Digital Service, unMonastery, and Addie Wagenknecht.
With text contributions from: Luciano Floridi, Karen Gregory, Scott Santens, Scott Smith, Nick Srnicek, Alex Taylor, Judy Wajcman
Curators: Anab Jain (Director & Co-Founder Superflux, Professor of Industrial Design, University of Applied Arts Vienna) Gerald Bast (President, University of Applied Arts Vienna)
Assistant Curators: Jake Charles Rees (Superflux), Martina Schöggl (University of Applied Arts Vienna)
Exhibition Management (AIL): Alexandra Graupner, Philomena Strack, Eva Weber and Nico Wind
Exhibition Design: Cin Cin & Rainer Stadlbauer
Exhibition Set Up: Museumsstandard (Oliver Ottenschläger)
Technical Support: Anna Vasof
Images: LEYA D Photography and Susanna Hofer.