MUTO LABS
Informa & Fundforum International
Cleo Tsw, Vytautas Jankauskas, Jonathan Flint, Jake Charles Rees, Laurence Mence
Mariela Antanasova, Group Flow
We (Mūtō Labs) are a new kind of investment and asset management platform. We are inventing, and innovating, in areas such as roboadvisory, big data, and blockchains, and are single handedly reinventing the notion of value.
Our platform accommodates traditional investment practices, and for the first time, presents a whole new branch of 'tertiary' assets to the marketplace. From genetic information, to time, data, skills, knowledge, social and civic bonds, we are giving people the opportunity to invest a new wave of non-monetary alternative assets. We are the vanguard of a brand new culture of exchange within society.
THE INVESTMENT PROCESS
Our service matches investors with a range of human, and non-human asset managers to help ourclients maximise their futures. Our investors undertake comprehensive personality surveys, and data collection processes, which build a holistic picture of the investment opportunities most suited to an individual's values, ethics, and financial preferences.
This information is then analysed and deployed, to help our clients unlock their potential and realise their dreams. Whether it's starting a farmers market in your town, investing money in green technologies, or submitting your genetic information to help fight disease, we are there to help you be the change that you seek.
The algorithms on our platform are bespoke programmes that utilise scientific techniques, nudges and gamification to keep our clients on track towards their goals. From mentoring programmes that aid investors personal development, to gung-ho programmes that take advantage of risky investment strategies. We have a programme for everyone.
Here's a glimpse of the Mūtō Dashboard, this is where our investors can monitor the value of their assets, LIVE. We have worked alongside asset managers, and software developers to fine-tune the next generation of investment algorithms, which utilise vast databases of information, to build a true picture of our investors lives.
DEMO PRODUCTS

At Mūtō, have prototyped a range of products that accompanied the launch of our platform.
Genetic Calculator: The Mūtō Labs Genetic calculator analyses an individual's genetic make up and identifies valuable genetic assets that can be traded on the Mūtō platform. Individual's give their saliva samples, which are used to analyse their genetic composition, and if any matching search is found, then the genetic data is traded.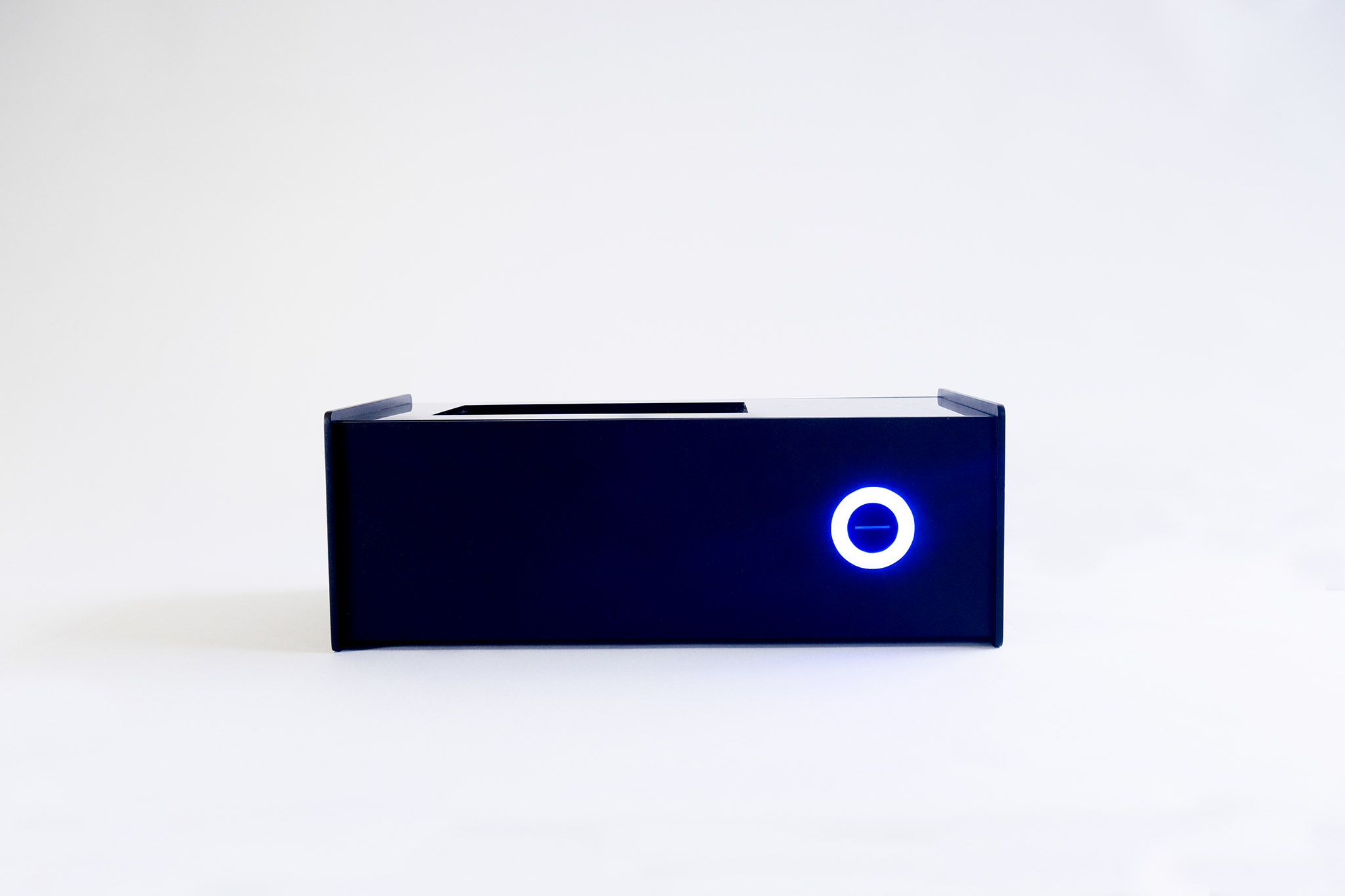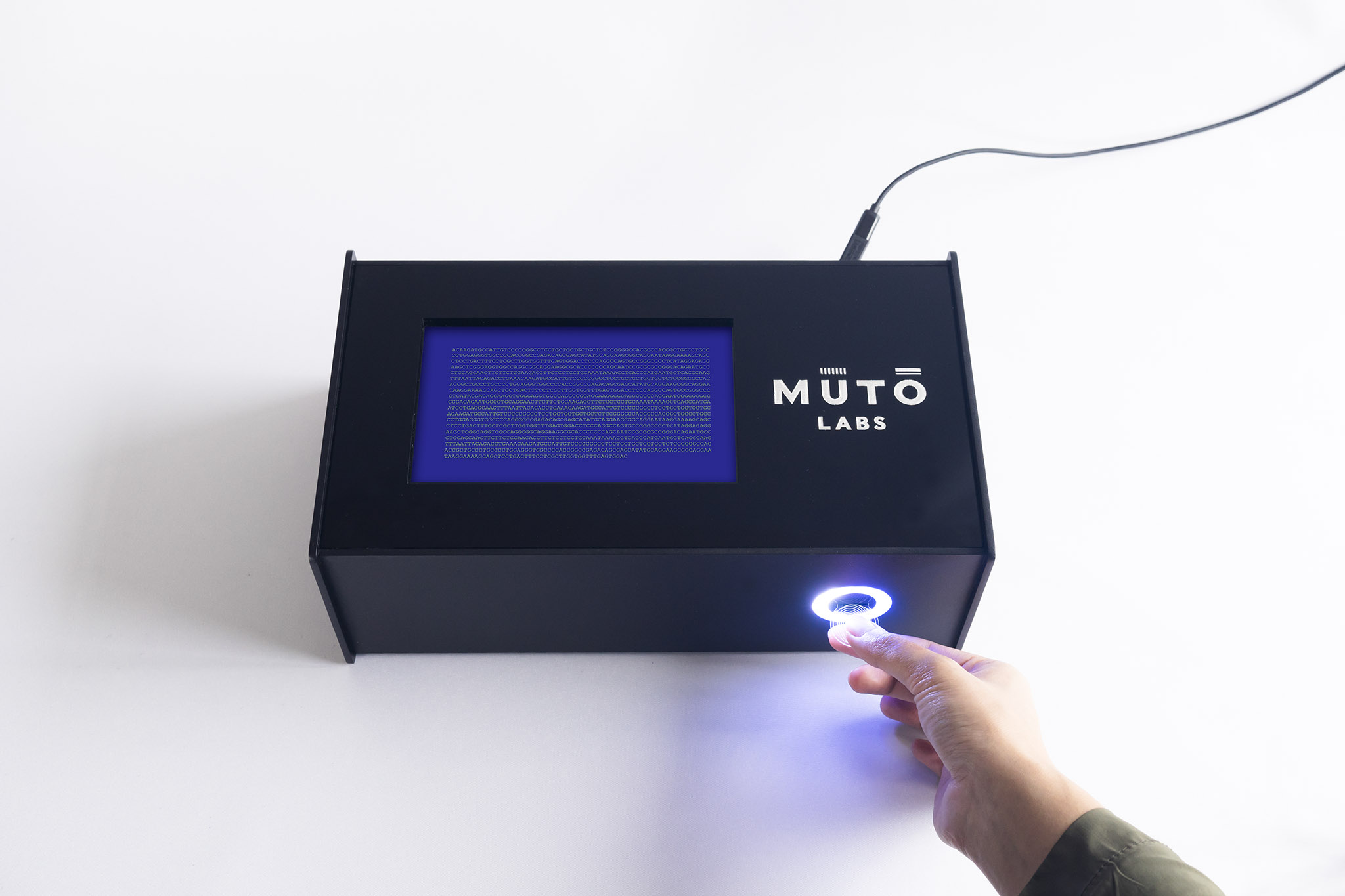 The Block: The Block is the world's first blockchain wearable. It is a watch-like device that stores all of a Muto users valuable information assets, from cryptocurrencies, to skill, geographic and genetic information packets. Users are able to sync their Block on their computer and immediately access their asset portfolio, viewing real time information about the value of their assets.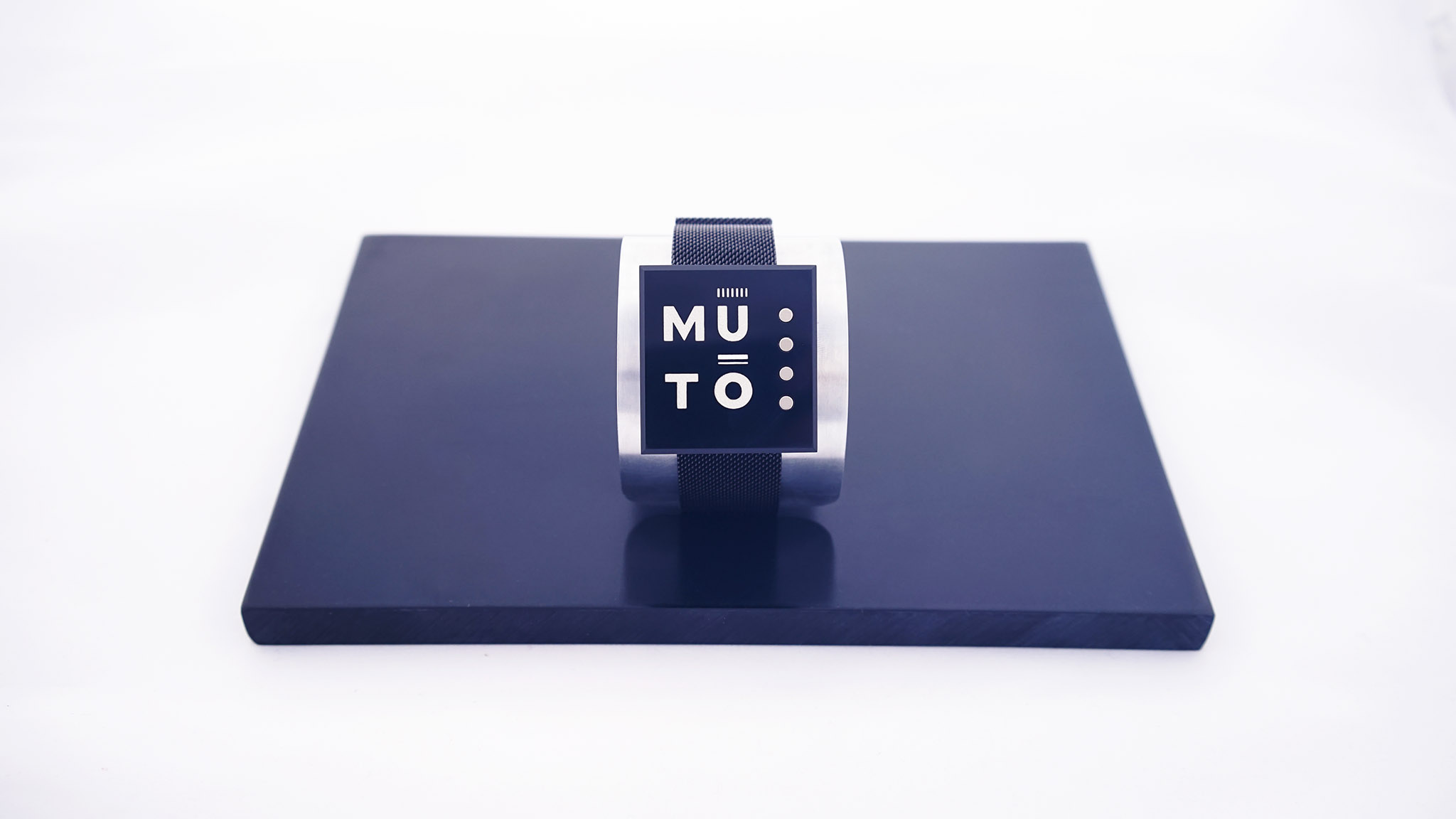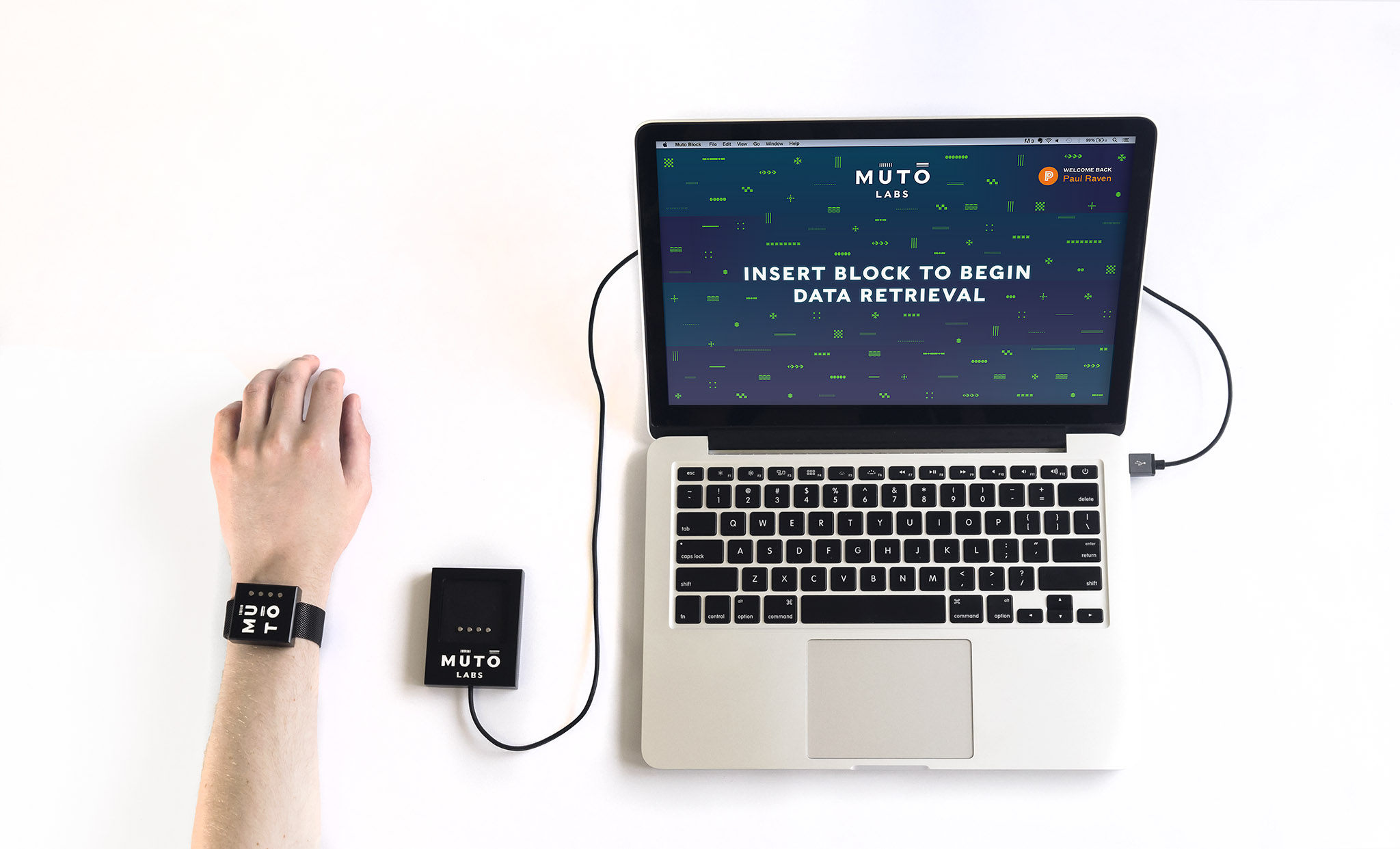 OK, NOW THE REAL STORY

Mūtō Labs is not a real company. It is a superfiction created for our client Informa, and was produced in association with Mariela Atanassova of Group Flow. Mūtō Labs was unveiled at the FundForum International 2016 finance exposition in Berlin.
Mūtō infiltrated the conference presenting itself as just another legitimate company, with a highly believable trade show stand next to companies like HSBC and Standard Chartered Bank, as well as a hoard of Fintech startups. Through product demos, videos as well as a series of face to face engagements at the conference, a social media campaign, talks and workshops, we explored the future of the asset management industries, under the noses of the industry itself. We displayed a corporate video, series of client testimonies, an interactive dashboard animation, and a series of objects, to aid in our provocation.
IMPACT

Mūtō Labs proved to be resounding success. The fictional company received numerous "investment" offers alongside live data from over 220 interactions. It was a small glimpse into a future that felt immediate, yet full of tensions. Our speculative design approach is the first ever used by a finance company, and become an opportunity for Informa to develop an entirely new transformational channel within the conference for the first time.

"Superflux's work Muto Labs, exploring speculative, alternative futures of financial instruments, has directly influenced an entirely new work stream at the UNDP – the founding of the organization  AltFin Lab – currently working with over 45 countries exploring a range of instruments from social impact bonds and outcome buying, to application of AI and blockchain to remittances transfers and a range of crowd investment mechanisms."
Milica Begovic, Senior Innovation Manager, UNDP
REFLECTIONS

Mūtō Labs was an experiential intervention to demonstrate in a tangible way prototypes of multiple possible futures around finance and asset management.
The project made the future visceral, it gave it form in the world, and the ability to be experienced as if it were real. Mūtō Labs is inspired by the near future, but it is very plausible today. It sits in a kind of conceptual, disembodied uncanny valley where things feel familiar and exciting, but at the same time they are unknown and rather scary. There were no clues that the company was anything other than legitimate, apart from a well placed Gordon Gekko reference here and there.
The deployment of Mūtō Labs uncovered a range of insights that Informa wanted the finance and asset managements industries to experience:
First of all, to engage numerous stakeholders around key structural changes impacting not just the asset management industry, but directly affect our lives.
Secondly, to stretch people's imagination beyond what is there right now, in order to glimpse early signals of a future removed by 5-10-15 years.
And finally, but most importantly, was the necessity to think long-term about the potential but also ethical consequences of emerging technologies i.e. robo-advisory, the blockchain, and big data.
Mūtō imagined a scenario where the commercialisation of the individual is complete. Every aspect of a person's life is analysed, 'holistic' profiles are developed from big data analysis, and a value is placed on an individual's faculties right down to their genetic code. There are extremely profound consequences for a whole range of industries, and humanity itself in a scenario such as this. What if the data is stolen? What if the data is sold to insurance companies, and access to services like healthcare, and life insurance are restricted? How will the biases of the algorithms be revealed over time? What are the moral, ethical and societal consequences of relying on systems we dont understand any longer?
For more information about the project, email us.