SHIFTING THE BALANCE: DESIGN FOR EQUITABLE CITIES
Anab Jain, Vytautas Jankauskas, Jon Ardern
The Pursuit of Legible Policy
Laboratorio para la Ciudad, Mexico City, Future Cities Catapult, Royal College of Art
Legible Policy is a collaboration between superflux, Laboratorio para la Ciudad at the Mayor's Office Mexico City, John Lynch and Gyorgyi Galik from Future Cities Catapult, and Dan Lockton and Laura Ferrarello from the Royal College of Art, London. The project was supported by the Newton Fund.
The ambition of the project was twofold: a) To highlight the need for new political languages and urban solutions that could bring more transparency to the complex systems, and b) To research tactics and strategies that can induce citizen voice into policy making processes, and create a more equal footing between those in power and those who are meant to trust that power.
FIELD TRIP TO MEXICO CITY
After a period of research in London, identifying the similarities and the differences between the two cities' approaches to policy making and urban innovation, we headed to Mexico City for a field trip. There we engaged in a series of dialogues, debates and workshops with resident artists, policy planners, technologists and political scientists in order to understand the complexities of the city's governance structures and the areas in which local policy legibility could be improved.
Alongside the locked-room discussions, we embraced the intensely palpable energy of the city and its people: From the monumental architecture of the Distrito Federal and the palatial national post office to the wide roads bustling with colectivos, combos, micros and peseros. From the hustling sidewalks full of enterprising street vendors, taquerias and haggling customers to the scrumptious smells of sizzling tacos, tamales and quesadillas, fresh piles of deep fried grasshoppers and shrines to the Holy Dead.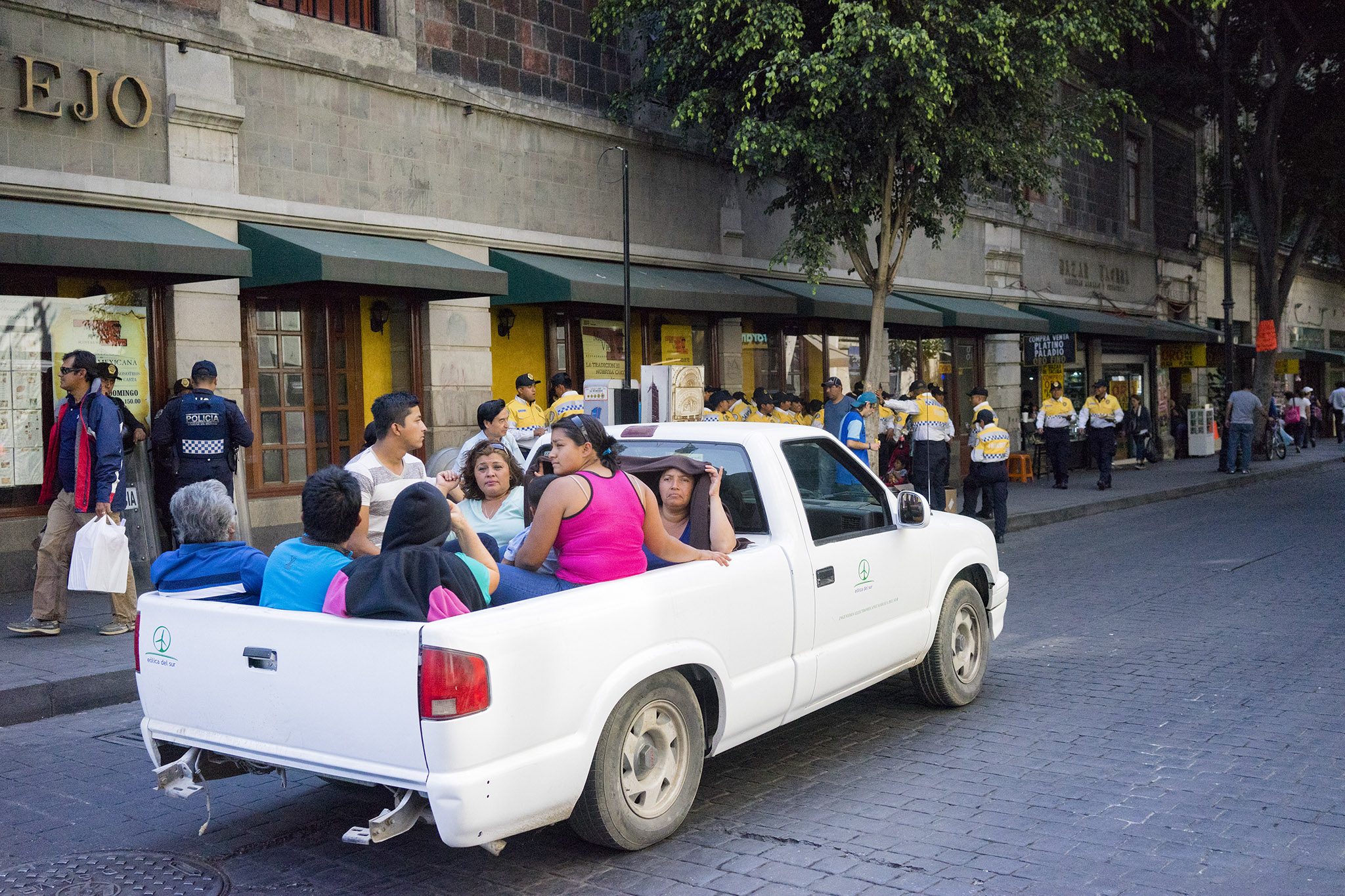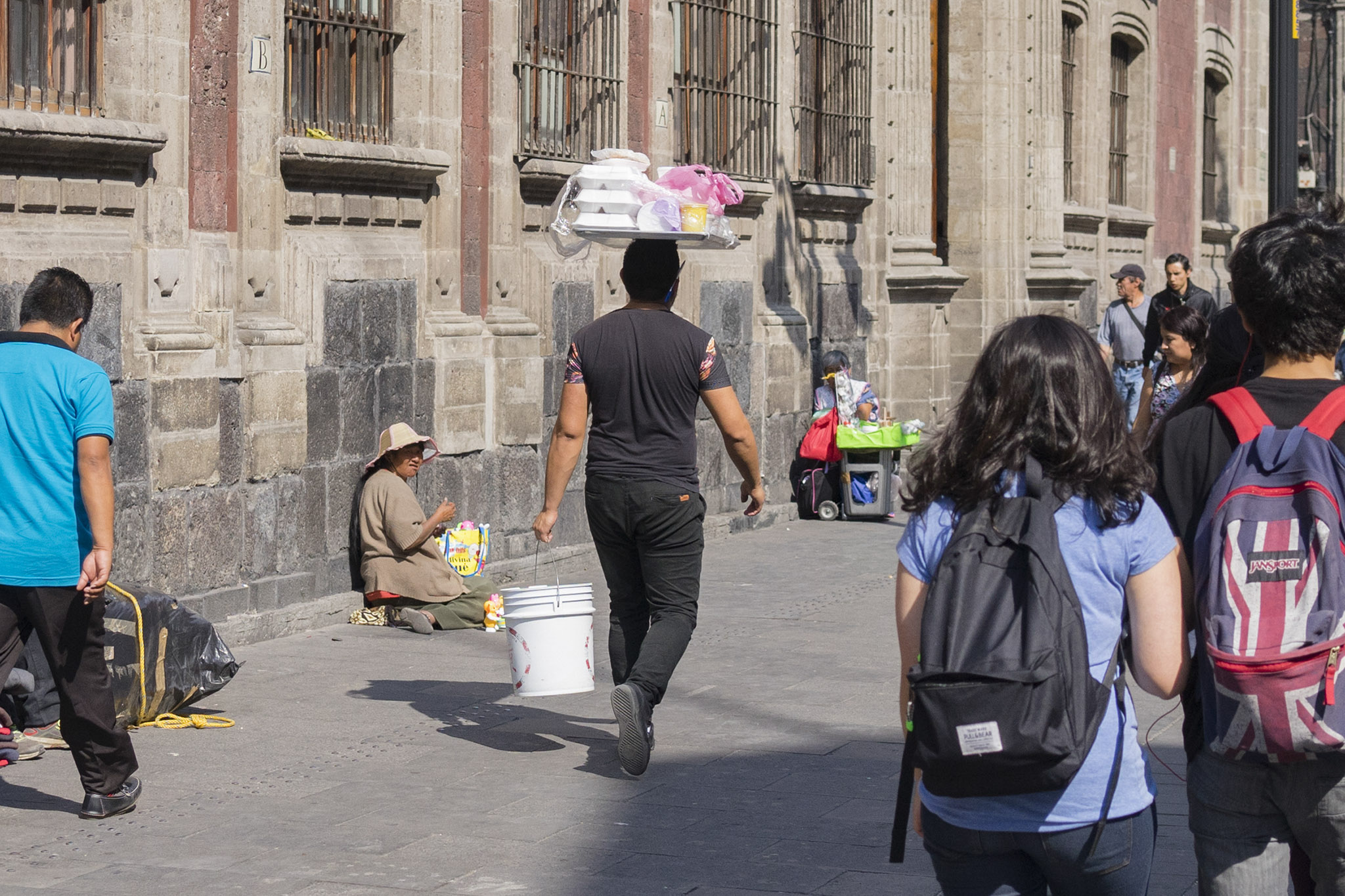 From elaborately hand painted political graffiti of mutant creatures, to the symbolic pictorial system of the official bus and metro signs and freshly painted bright pink 'Hello Kitty' taxis. All of this, interspersed with rows and rows of policemen and women waiting around every city corner with shields in one hand, scrolling a smartphone in the other, within walking distance from handfuls of protestors voicing their anger over various issues.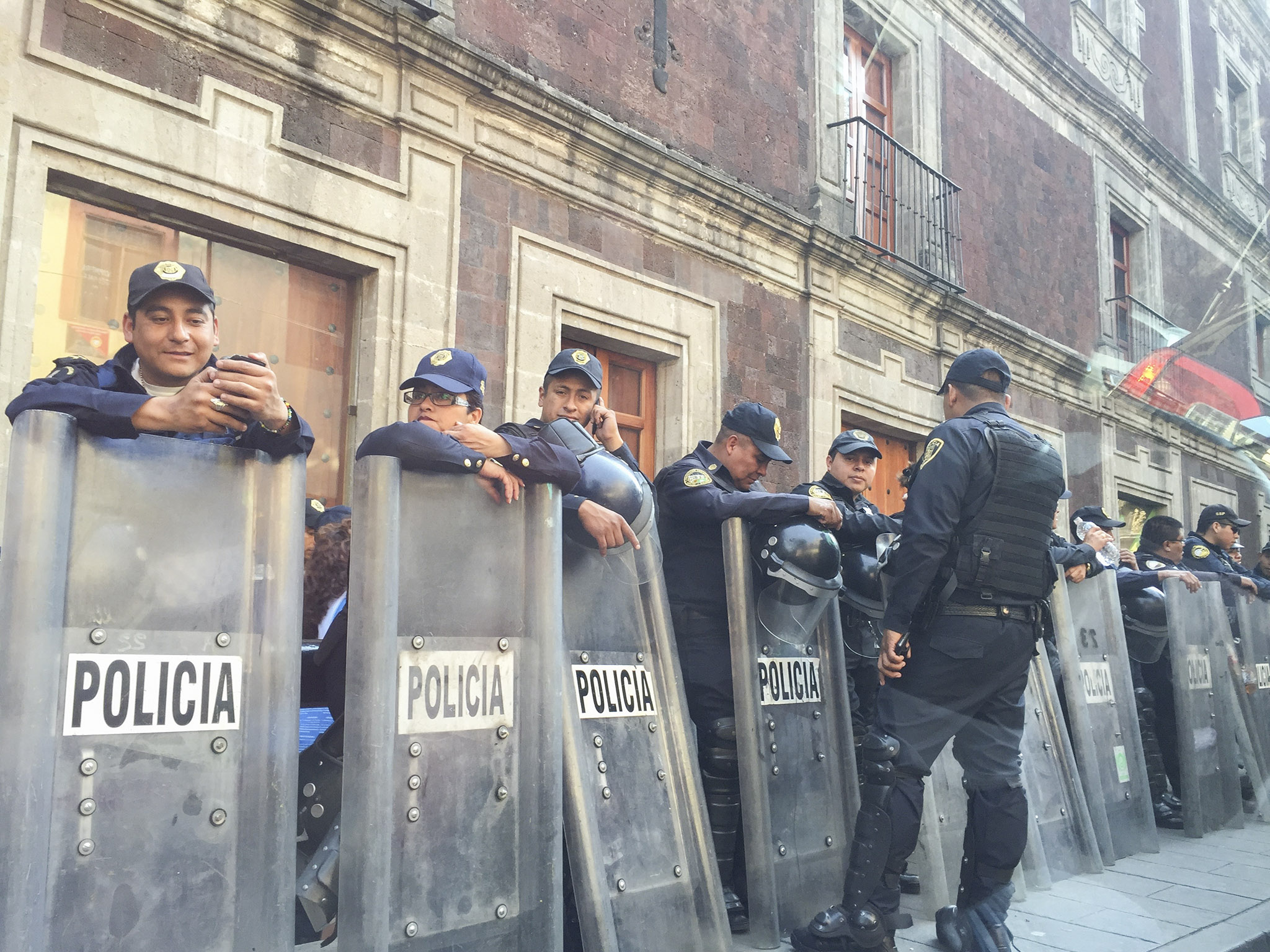 This study led to group sessions on developing rapid sets of probes and hacks, designed to explore key issues such as government spending and accountability, citizen involvement in decision making, broader future visions of the city, and more. Some of the probes that teams proposed included a proposal for placing anonymous survey stations within government offices and civil service buildings to measure how much government staff actually knows about expenditures and responsibilities, and using traffic jams for polling citizens on various government decisions and new policies.
And some of the hacks included: modifying the current ecobici bikes to better suit a variety of users needs by adding accessories such as seats for children and baskets or small trailers to transport heavy objects, use parking meters to display information about ways money collected from parking fees is used, allowing users to understand clearly where the resources end up.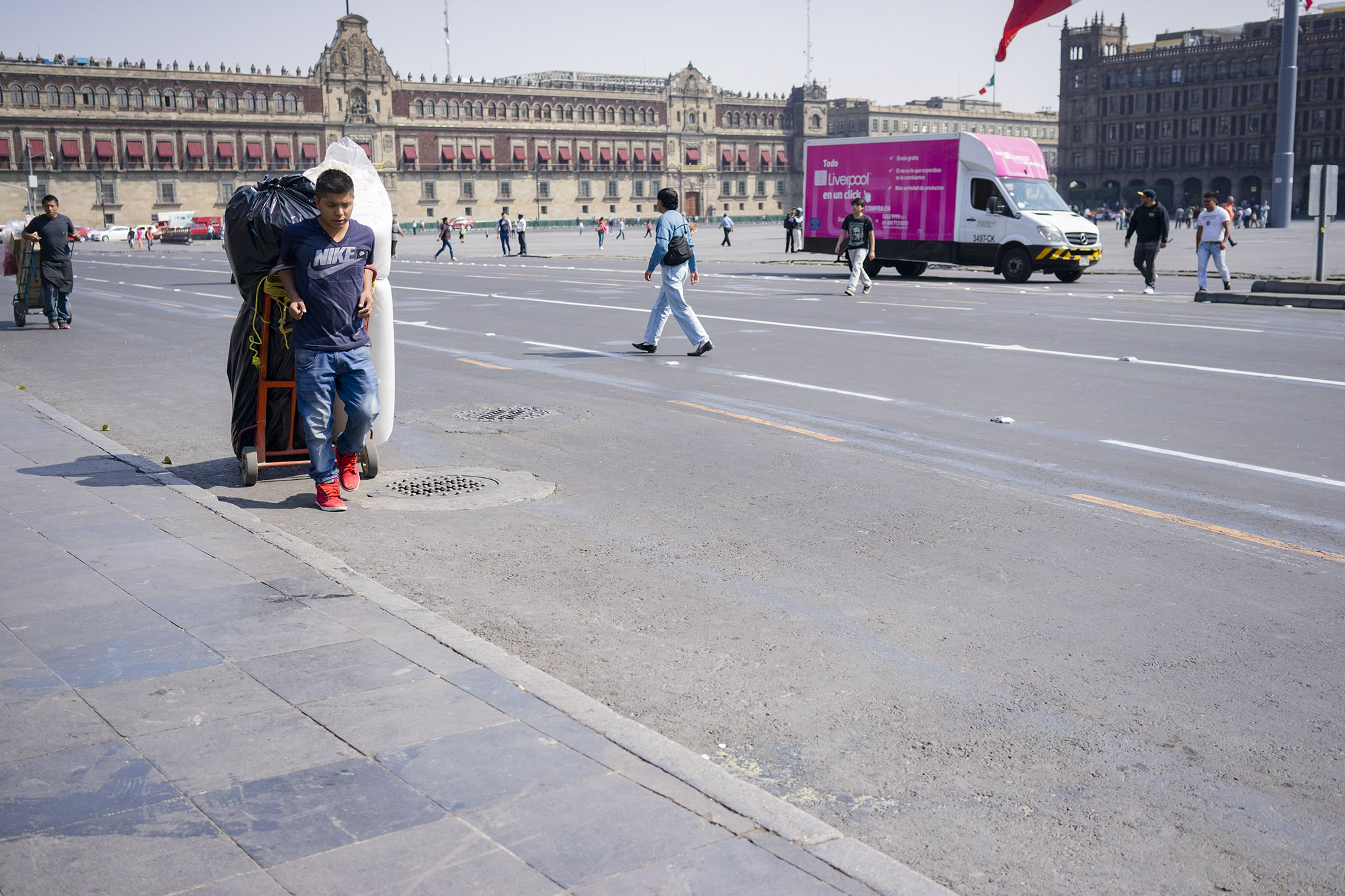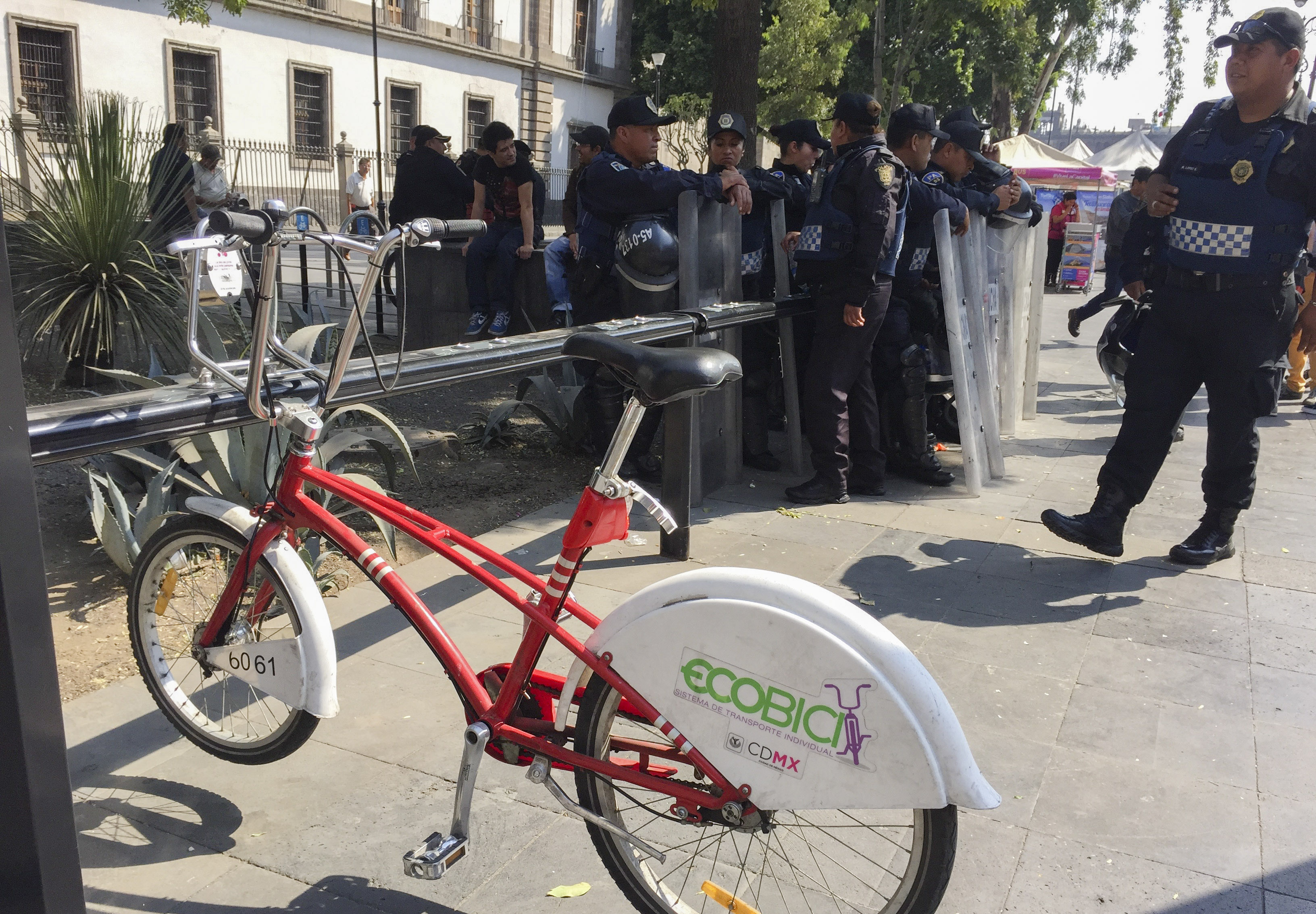 Based on our research, field trip and workshops, the entire team put together a book titled 'The Pursuit of Legible Policy: Encouraging Agency and Participation in the Complex Systems', where each partner presented their insights and recommendations for making policy making more legible. Our essay "Shifting the Balance: Design for Equitable Cities", focused on understanding the systemic rifts in governmental processes across both cities and proposed a set of design experiments to aid more agile and transparent policy making.
SYSTEMIC RIFTS IN POLICY-MAKING
In our essay, we argued that whilst policymaking generally has good intent, in reality citizens often feel alienated from the complex infrastructural processes and lack the appropriate knowledge and tools to engage with them. Specifically, we highlighted three key systemic rifts in policy making common to both metropolis:
Lack of capacity and opportunity from local governments to adapt policies to local or changing circumstances.

Discontent in the

tokenism

around 'active' citizen participation in governance processes.

A deeply-rooted misalignment of future visions between the state and its citizens.
WHAT IS LEGIBILITY IN POLICY MAKING
Based on our research, we proposed our understanding of the word 'legible' as a term that is more than just making invisible or complex policy layers legible. "Legible policy making" should include:
The creation of a shared, mutual trust-based understanding of governance and political processes, for all stakeholders, above all citizens.

Making it easier to understand what influence and agency citizens have within the system.

Creating tools and capacities that can help act on that agency

Ensuring that citizen input becomes actionable through sustained dialogue and transparent feedback loops.
A LIBRARY OF DESIGN EXPERIMENTS
We then drew on our own research and design practice to suggest an exploratory set of experiments that are more profoundly grounded in actual practice, so that all stakeholders may gain greater trust in generating and implementing policies.
1. Political Ethnography Using Object-Oriented Design Research: The first experiment would focus on embodying political ethnography within policymaking. This form of ethnography, where unbiased third party actors study the direct inner workings of state actors, political institutions, and the 'grey zones' of clandestine political activity, could provide a deeper understanding of policy making processes, the evidence and intent behind decision-making, and potential implications of those decisions.
Superflux. Synbio Tarot Cards (2012)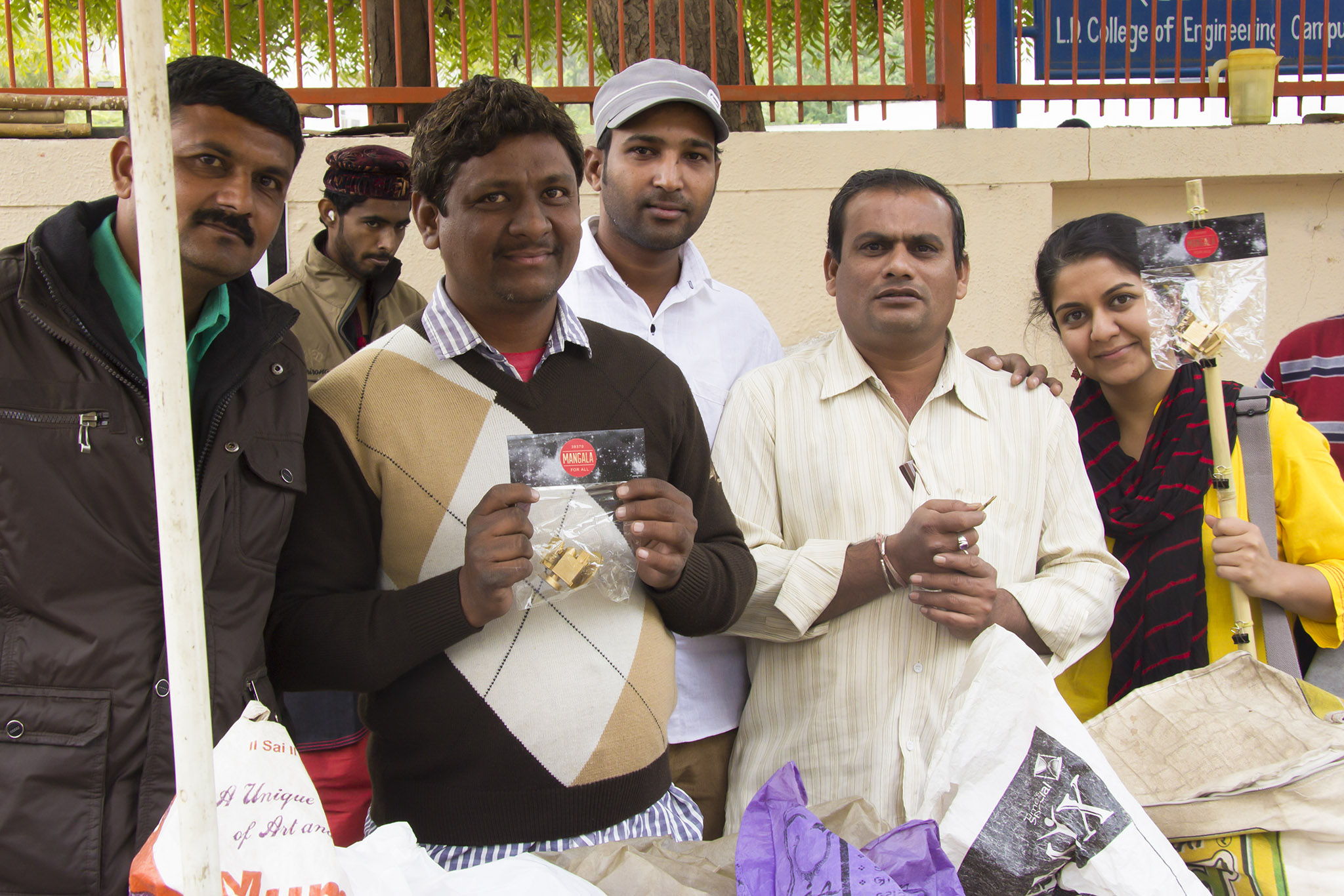 Superflux. Mangala for All (2012)
2. Dissemination Tactics with Hacks and Probes: We propose the tactical dissemination of toolkits that could include analog low tech templates for flyers, posters, stickers and notices which could be filled in with key findings and placed on public noticeboards, cafes, libraries, town halls and pubs as well as digital tools and apps.  
Candy Chang. I Wish This Was (2012)
Anab Jain. Yellow Chair Stories (2005)
3. Speculative Policymaking: We strongly believe that the practice of envisioning futures via speculative design can become a powerful vehicle for creating an open and editable policy for the future. It can pave the way for an iterative approach to participatory governance, where policies can be publicly versioned through collaborative visioning.
Superflux. Power of 8 (2009)
Mexico City's transportation bikes.
4. Context-sensitive Sense-making: Thoughtfully designed filtering and visualising methods can work effectively alongside traditional sense-making techniques to help policy makers pick weak signals around citizens aspirations and concerns and work towards a sensitive, ethical strategy for decision making.
5. Transparent Feedback Loops: When citizens who choose to volunteer their time achieve a sense of agency and ownership toward the activity, it is imperative that they be kept abreast of the translation of that activity into a policy, and know how their involvement aids in the final decision making processes.
CONCLUSION
This research project and resulting book became an opportunity for us to better define the direct relationship between speculative design and policy making, and we have since continued to follow up with numerous other partnerships and collaborations. We believe that by adopting the use of our proposed tools, policy makers would acknowledge the need for a policy making infrastructure that is more evenly distributed between the state, non-state actors and citizens.
The full book, including our essay, is available here.
Acknowledgments
Gabriella Gómez-Mont, Begoña Irazabal, Roberto Ascencio from Laboratorio Para la Ciudad, Dan Lockton and Laura Ferrarello from the Royal College of Art, John Lynch, Gyorgyi Galik, and Claire Mookerjee from the Future Cities Catapult.