ANAB JAIN (RDI)
Co-Founder, Creative Director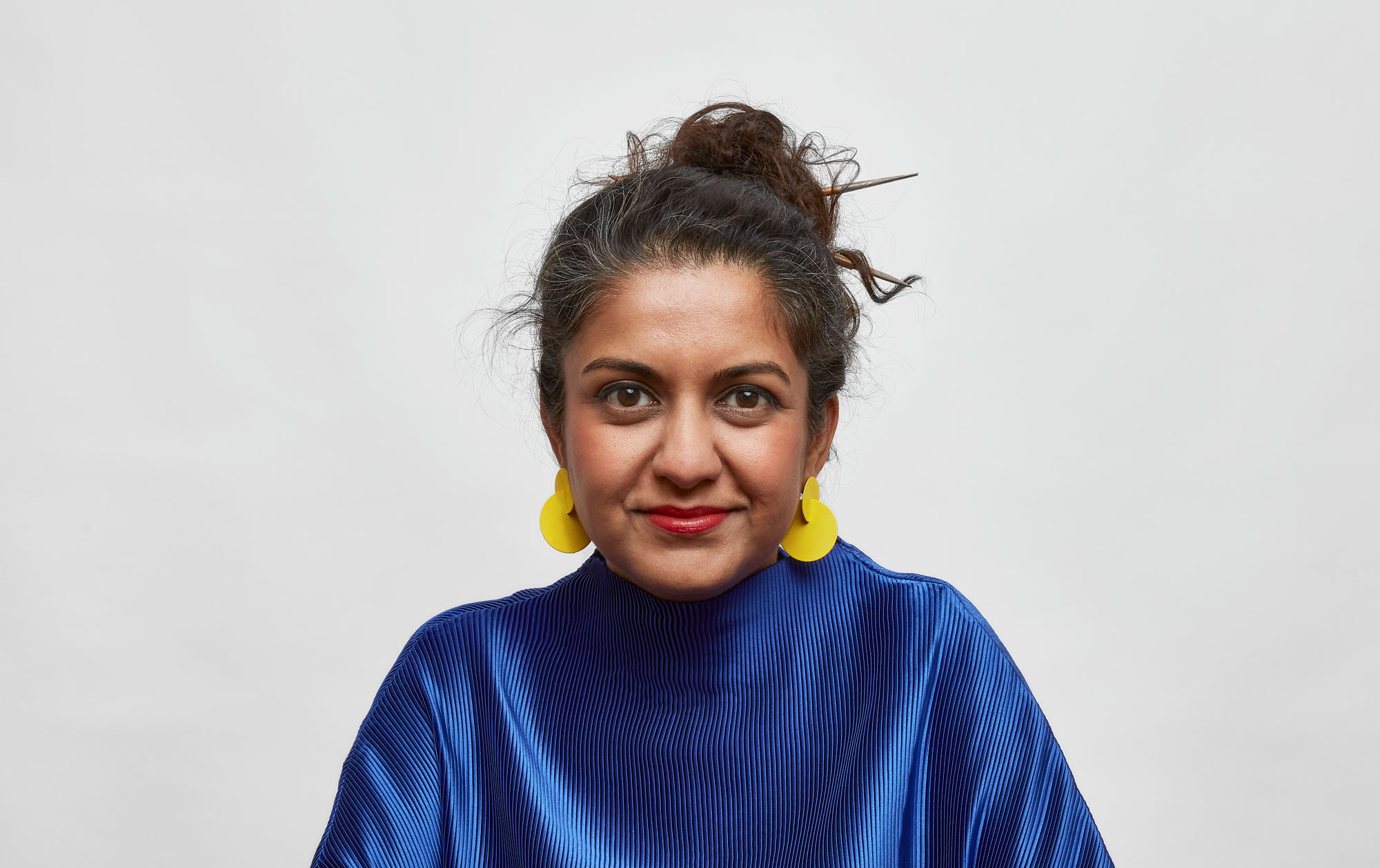 Anab is a designer, futurist, filmmaker and educator. As Co-founder and Director of Superflux, she catalyses our Studio's vision to imagine and generate plural visions of precarious flourishing in challenging times. 
Anab grew up in Ahmedabad, Gujarat, India within the entangled postcolonial landscapes of a fast-growing nation. After studying filmmaking at the National Institute of Design she moved to London to gain her Masters at the Royal College of Art, and went on to work on machine intelligence at Microsoft Research, Cambridge. 
In 2009, Anab, with Jon Ardern, co-founded Superflux, to foreground the practices of speculative design, critical foresight, design fiction and experiential futures as an integral strategy for businesses, governments, foundations and NFP organisations wishing to navigate deep uncertainty. In our 13th year, Superflux has received the Design Studio of the Year Award in recognition of our "contribution to the fields of speculative and futures design with a committed social mission."  Clients and commissioners include Google AI, DeepMind, Omidyar Foundation, the Cabinet Office, IKEA, UN Development Program and the Government of UAE.
Over the last 16 years, Anab has gained international recognition for her work and commentary on imagining plural futures, innovation, art and speculative design, emerging technologies and critical foresight. She has been awarded an Honorary Doctorate from the University of the Arts, London, with the citation "A philosopher for our age, her concepts of 'design for the new normal' and 'more-than-human centered design' are expanding the public's imagination, and making possible futures tangible."
As a visionary design and futures leader, Anab has is responsible for presenting key ideas to the world, such as Design for the New Normal (2012), More-than-Human-Centred Design (2018) and Ancillary Design (2022)
In 2022, Anab was awarded the prestigious 'Royal Designers for Industry' (RDI) Award, by UK's Royal Society of Arts, in speculative design.  The title 'Royal Designer for Industry' (RDI) is awarded annually by the RSA to designers of all disciplines who have achieved "sustained design excellence, work of aesthetic value and significant benefit to society". The RDI is the highest accolade for designers in the UK. Only 200 designers can hold the title. In addition, Non-UK designers may become honorary Royal Designers.
Anab is also the recipient of the Award of Excellence ICSID, UNESCO Digital Arts Award, and Grand Prix Geneva Human Rights Festival, as well as awards from Apple and the UK Government's Innovation Department. Her work has been exhibited at MoMA New York, V&A Museum, Science Gallery Dublin, National Museum of China, Vitra Design Museum, and Tate Modern.
Anab has delivered talks and keynotes at several conferences including TED main stage, Skoll World Forum, Human Rights Watch Ideas Festival, MIT Media Lab and MOMA's first design summit 'Knotty Objects', NEXT, LIFT, SIGGRAPH, Global Design Forum, EPIC, Design Engaged and FuturEverything. Recent talks include Why We Need to Imagine Different Futures, More Than-Human Centered Design, Design for the New Normal, Valley of the Meatpuppets and How Will We Live. 
In addition, Anab serves as Professor of Design Investigations at the dieAngewandte, University of Applied Arts in Vienna since 2016. Her hope is to instil a culture of radical enquiry in her students, so they can become active designers-translators-catalysts for a complex and uncertain world.

Recent Interviews:  
BBC Radio 4 | Is 'feeling' the future the solution to climate change inaction?
NPR | TED Radio Hour | Can a glimpse of tomorrow change our decisions today
Financial Times | Superflux: the duo inspiring change through hypothetical worlds

Spearheading a new position for design | Damn Magazine

8 Women in STEM who are changing the game


Please get in touch for bio, profile photo and CV requests.